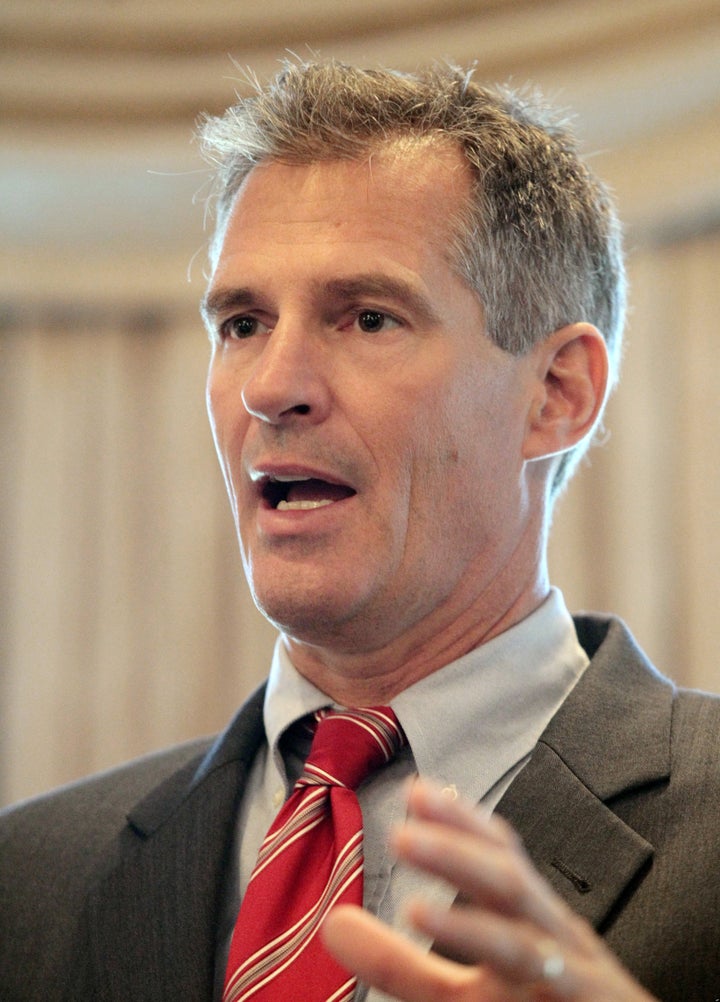 U.S. Sen. Scott Brown (R-MA) said he wants an official probe in the Sunday death of Pace University football player Danroy Henry, who was shot and killed by a police officer outside a bar in Thornwood, NY.
The Boston Herald has more on what Brown said on WEEI-AM's Dennis & Callahan show:
"He wasn't drinking, and no drugs. He swung around to pick up some people. Apparently, he had the big stereo system with the woofers and he was parked in the fire lane. When the officer apparently knocked on his window, he took off, thinking that they wanted him to move, apparently," Brown said.

"We're going to ask for an investigation, obviously, a thorough investigation," Brown said on WEEI. "Because you have a kid who is a star football player from this area, a great kid, no record, nothing. And to end his life under these circumstances, I think it's important to get the facts and get them quickly.

Eyewitnesses have disputed the police account of the situation outside Finnegan's Grill early Sunday morning. According to reports in the Boston Globe, after Henry was shot, he was removed from his car and handcuffed. When police realized that his wounds were grave, they began to administer first aid but did not remove the cuffs. Mount Pleasant Police Chief Louis Alagno said removing the cuffs would have been "a waste of time." In total, police waited 15 minutes before giving Henry medical attention.
Alagno also said that about 50 police officers were at the scene in response to the "chaotic" situation outside the bar, where approximately 150 people, mostly Pace students, had convened.
Gothamist has the Mount Pleasant Police account of events:
A Pleasantville cop knocked on Henry's window outside a "rowdy" scene at a shopping center, but Henry accelerated, with the cop on his hood, so the other cop fired; another police officer also fired when Henry drove towards him. According to witnesses, Henry had been told he had to move because he was blocking a fire lane.
Calling all HuffPost superfans!
Sign up for membership to become a founding member and help shape HuffPost's next chapter