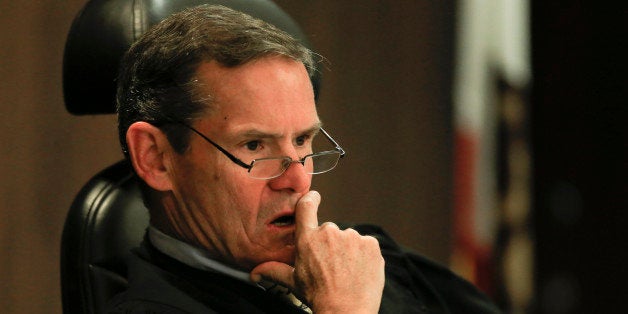 LOS ANGELES -- An Orange County Superior Court judge removed the O.C. District Attorney's office from prosecuting a mass murder case Thursday, saying the government had made "significant" violations of due process during the case.
However, the judge also ruled that Scott Dekraai -- who last year pleaded guilty to shooting and killing his ex-wife and seven other people in a hair salon in 2011, in what remains the biggest mass murder in county history -- will still face the death penalty. Deputy public defender Scott Sanders, Dekraai's attorney, argued that his client should be spared the death penalty, given the egregious wrongdoing he said the government was involved in during the trial.
"Certain aspects of the District Attorney's performance in this case might be described as a comedy of errors but for the fact that it has been so sadly deficient," Judge Thomas Goethals read from his shocking ruling Thursday in court.
Sanders argues that DA Tony Rackauckas' office obstructed justice by withholding evidence that may have helped Dekraai's defense. Sanders also claims that Rackauckas' office covered up for Orange County sheriff's deputies accused of lying on the stand about evidence gathered in the Dekraai case using a controversial jailhouse informant program.
"We respectfully disagree with the court's ruling," Susan Schroeder, OCDA chief of staff, told The Huffington Post. "We will be in discussion with the attorney general in the near future to decide if we're going to exercise our right to appeal the case."
"This is an extremely horrible and sad day for the victims -- our hearts go out to them," Schroeder added. "They are the ones being made to suffer by this ruling."
In light of evidence first presented by Sanders during a February hearing, Goethals ruled that there had been "significant discovery violations" by the prosecutors that deprived Dekraai of his right to due process and a fair trial.
As Goethals read from his ruling Thursday, a visibly distraught Dekraai turned and whispered "I'm sorry" to victims' family members who were present at the hearing.
Paul Wilson, the husband of one of the shooting victims, Christy Wilson, said he was "embarrassed and disgusted" by the actions taken by the DA's office. "I hope that [DA] Tony Rackauckas and his office are held accountable for this," Wilson told the Los Angeles Times Thursday.
The sheriff's department has acknowledged "deficiencies" in its policies and protocols involving jailhouse informants. "As a result, we have already begun to implement some changes in our policy that create more robust mechanisms to document inmate handling," Sheriff's Lt. Jeff Hallock told HuffPost in 2014, after an earlier ruling from Goethals that found the DA's office had been negligent in its use of information gathered from jailhouse informants.
According to Sanders, the Orange County Sheriff's Department placed jailhouse informants in cells with inmates awaiting trial, hoping to collect incriminating evidence. Authorities often deploy informants to help bolster a case -- a tactic that's perfectly legal, even when the informant receives something in exchange.
However, in some Orange County cases, the sheriff's jailhouse informants allegedly recorded conversations with inmates who were already represented by lawyers, a violation of an inmate's right to counsel. Then, prosecutors presented damning evidence gathered from informants in court, while withholding evidence that could have been beneficial to the defense -- a violation of a defendant's right to due process.
Furthermore, Sanders argues that when O.C. Sheriff's Deputies Ben Garcia, Seth Tunstall and William Grover testified about the jailhouse informant program in 2014 and 2015, they lied "with shocking frequency" about how the program works and how evidence was obtained. Sanders says that the DA's prosecutors then refused to condemn the deputies' dishonest testimony, and instead "frequently championed it."
"The lying and deception we saw in this courtroom is unlike the lying and deception we've ever seen in courtrooms," Sanders said Thursday in court.
Tom Dominguez, president of the Association of Orange County Deputy Sheriffs union, said the group "firmly" backed the deputies. "We believe that a thorough appellate review of the record and of the legal requirements will make it clear that the deputies testified to the best of their ability," he said.
In a scathing 506-page motion filed last year, Sanders argued that county prosecutors had engaged in "outrageous government conduct" by failing to tell defense lawyers certain details of the jailhouse informant program. Informants collected incriminating statements made by the defendants and shared them with prosecutors in exchange for reduced charges or other favors, Sanders claimed.
In his 2014 ruling, Goethals agreed that prosecutors engaged in some "misconduct" by withholding evidence, but he stopped short of calling it "outrageous." The judge also said that some law enforcement personnel who appeared as courtroom witnesses were "credibly challenged." He said that various jailhouse informants against Dekraai and other murder defendants had "sought and expected consideration" for their testimony and were "each directly or impliedly promised by law enforcement that such consideration would be forthcoming."
On Thursday, Goethals ruled that in light of the alleged misconduct, the evidence presented during Dekraai's upcoming penalty hearing will be limited only to that which directly relates to the 2011 mass killing. That evidence includes statements Dekraai made before he was booked into county jail, as well as statements from people affected by the shooting.
Now that the OCDA's office has been recused, the office of California Attorney General Kamala Harris will take over the responsibilities for the remaining hearings in the case. Dekraai's penalty hearing is scheduled to begin later this month.
This article has been updated to include the comments of the Association of Orange County Deputy Sheriffs president.
Before You Go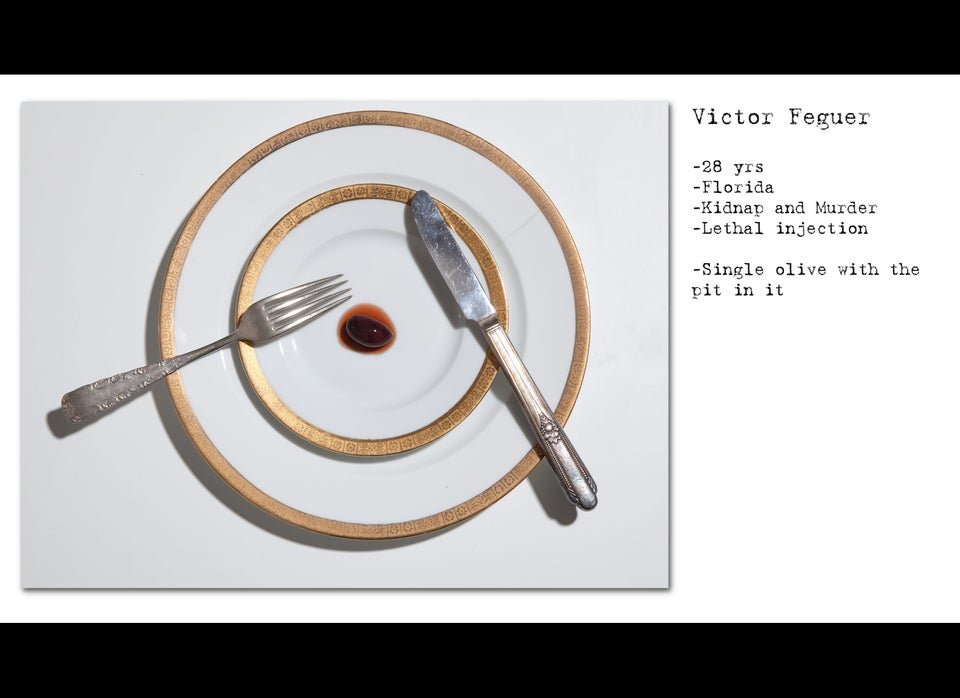 No Seconds: The Last Meals Of Death Row Prisoners
Popular in the Community