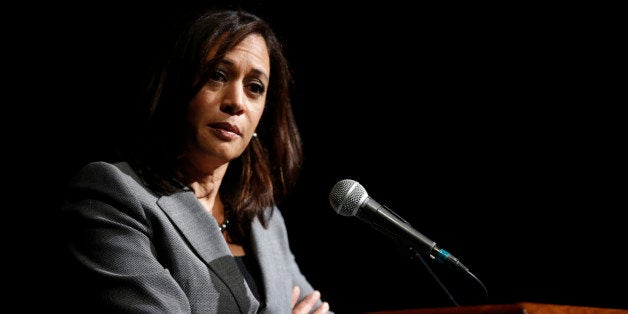 LOS ANGELES -- California Attorney General Kamala Harris has appealed a decision by an Orange County Superior Court judge to eject the county's entire district attorney's office from a high-profile mass murder case over allegations of "significant" misconduct by the DA.
"The findings of the court regarding the discovery violations in this case are serious," Harris' press secretary, Kristin Ford, told The Huffington Post on Friday. She added that the attorney general will conduct an independent investigation into allegations that the DA's office obstructed justice by withholding evidence.
"The court's order recusing the entire District Attorney's Office from this case lacks legal justification and must be appealed," Ford said. She cited a section of Superior Court Judge Thomas Goethal's ruling from last week, which said "there is no direct evidence that the district attorney actively participated in the concealment of this information from the defense and the court." She also noted that it seemed unnecessary to ban all 250 prosecutors in the Orange County District Attorney's Office from working on the case, as only a few had been directly involved in it.
Deputy AG Theodore Cropley from the state attorney general's office said in court Friday that the appeals process could take a year or longer. This would exacerbate an already lengthy trial against 45-year-old Scott Dekraai, who pleaded guilty last year to shooting and killing his ex-wife and seven other people in a hair salon in 2011 in what remains the biggest mass killing in county history.
Assistant Public Defender Scott Sanders, Dekraai's attorney, told The Huffington Post, "We are looking forward to the findings of the Office of the Attorney General regarding misconduct in this case. Counsel for that office was present in the courtroom during every day of the litigation and, therefore, is already well acquainted with the deception and concealment that has plagued this case and culminated in the recusal of the Orange County District Attorney's Office."
Goethals recused DA Tony Rackauckas' entire office from prosecuting Dekraai's case just last week. The ruling followed Sanders' allegations that Rackauckas' office had obstructed justice by withholding evidence that may have helped Dekraai's defense. Sanders also said that Rackauckas' office covered up for Orange County sheriff's deputies who were accused of lying on the stand about evidence in the Dekraai case that was gathered using a controversial jailhouse informant program.
"We think the judge's decision was wrong, of course," Deputy DA Howard Gundy told reporters after the hearing Friday. When asked why the DA's office didn't file an appeal on its own, Gundy said, "It's best to just let the AG pursue the independent appeal."
Rackauckas has maintained that no one in his office intentionally behaved inappropriately.
Family members of Dekraai's victims were distraught and voiced frustration in court over the decision to appeal and the possibility that a conclusion to the case, which has already taken three and a half years, could be delayed even more.
"Tony, you have let me down," Paul Wilson, the husband of one of the shooting victims, said to Rackauckas, who was in attendance in the courthouse. "I'm in total disbelief today. There is not a doubt in anyone's mind that this coward [Dekraai] killed eight people that day. Now we are in this system of another year of appeals."
"This [DA's office] was the ship and that's the captain of the ship," Wilson said, motioning toward Rackauckas. "And, right now, as we sit here today, that ship has sunk. He's in charge of that and I blame him. We shouldn't be here. This should have been very easy."
The charges of misconduct stem from evidence gathered through a controversial jailhouse informant program. According to Sanders, the Orange County Sheriff's Department placed jailhouse snitches in cells with inmates awaiting trial and had the intention of collecting incriminating evidence against Dekraai.
Using informants is legal -- even if the informant benefits from participating in some way, including receiving gifts or being granted a shorter sentence. However, in some Orange County cases, the sheriff's snitches allegedly recorded conversations with inmates who were already represented by lawyers -- which is a violation of an inmate's right to counsel. Then, Sanders alleges, prosecutors presented damning evidence gathered from informants in court, while withholding evidence that could have been beneficial to the defense -- a violation of a defendant's right to due process.
Furthermore, Sanders argues that when Orange County Sheriff's Deputies Ben Garcia, Seth Tunstall and William Grover testified about the jailhouse informant program in 2014 and 2015, they lied "with shocking frequency" about how the program works and how evidence was obtained. Sanders says that the DA's prosecutors then refused to condemn the deputies' dishonest testimony, and instead "frequently championed it."
As Dekraai has pleaded guilty to killing eight people, the issue at hand is his right to due process and a fair trial in determining his sentence. Sanders has argued that his client should be spared the death penalty, given the egregious wrongdoing he has said the government was involved in during the trial.
"Certain aspects of the district attorney's performance in this case might be described as a comedy of errors but for the fact that it has been so sadly deficient," Goethals said last week. And while he expressed sharp disapproval of the DA's office during his ruling, he said that Dekraai could still face the death penalty.
Last year, in response to a motion filed by Sanders, in which he argued that county prosecutors had engaged in "outrageous government conduct" by failing to tell defense lawyers certain details of the jailhouse informant program, Goethals found the DA's office had been negligent in its use of information gathered from the informants. Following that ruling, the sheriff's department acknowledged "deficiencies" in its policies and protocols involving jailhouse informants. Sheriff's Lt. Jeff Hallock told HuffPost last year that the department had begun implementing some changes.
Tom Dominguez, president of the Association of Orange County Deputy Sheriffs, said last week that the union "firmly" backed the deputies.
Pending a decision on the AG's appeal, Dekraai's penalty hearing is now postponed until late July.
This story has been updated with comment from Deputy Public Defender Scott Sanders.
Before You Go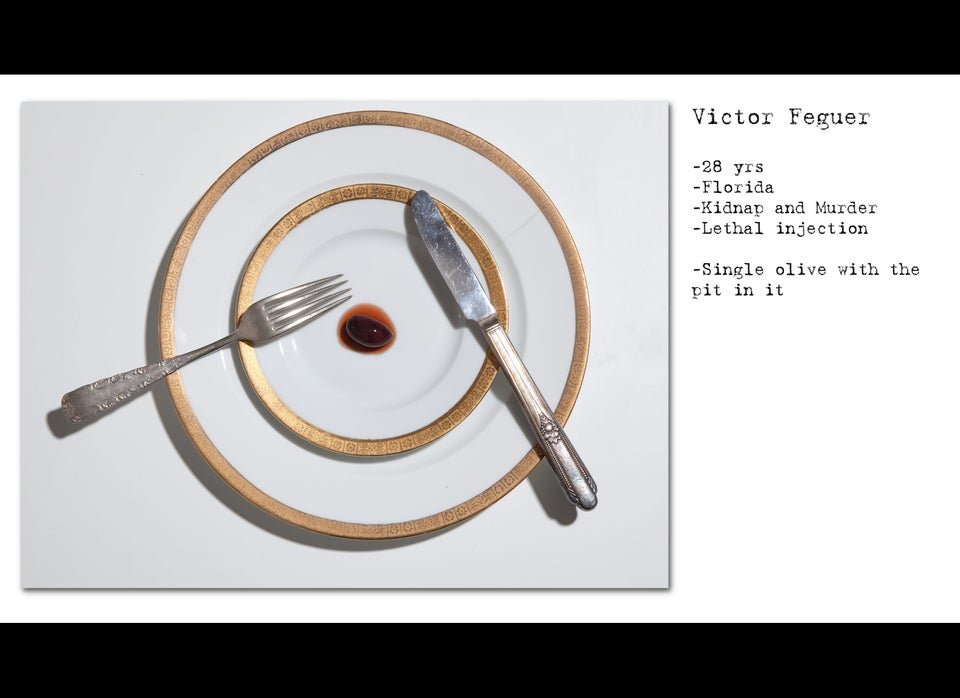 No Seconds: The Last Meals Of Death Row Prisoners
Popular in the Community