WASHINGTON -- The anti-abortion, pro-family Tennessee congressman who pushed his patient and mistress to get an abortion also agreed that his wife should have two, according to court transcripts released Thursday.
Those documents, from GOP Rep. Scott DesJarlais' 2000 divorce proceedings, paint a lurid picture of a doctor who had multiple affairs with coworkers and patients -- at least one of whom he prescribed pain pills for -- while he was chief of staff at a local hospital.
The Huffington Post first reported that DesJarlais pressured one of his patients to abort a pregnancy that she said came from their flings. The doctor calls the 24-year-old a "psycho" in the transcript of his testimony. DesJarlais won reelection last week, even after reports surfaced that he had sex with other patients, and that he prescribed them pills. DesJarlais admitted the HuffPost report, but challenged the credibility of the later case.
It turns out it was all true, as well as reports that he denied during his 2010 campaign that he stuck a gun in his mouth for more than two hours, and threatened suicide after it became apparent he could not repair his marriage with his then-wife, Susan.
Although DesJarlais called the 2010 reports "all false", he testified under oath they were true.
"It's very embarrassing to talk about. I know better than this," DesJarlais said at the time. His wife also accused him of dry-firing the gun outside her bedroom, although DesJarlais testified he had only been spinning the empty chamber of a revolver.
"I deal with people in the hospital that do this," DesJarlais said. "Suicide threats is [sic] probably the most immature form of attention-seeking behavior that there is and I resorted to that on this evening and I regret it, I regret that she felt threatened by it, and I'm very ashamed of it."
The gun incident was in September 2000, the same week that DesJarlais admitted to his wife that his patient might be pregnant. The couple's marriage had been on the rocks since 1998, when she accused him of breaking their vows. He had been trying to reconcile when his doctor-patient relationship became a problem.
DesJarlais said he suspected at the time that the woman was not pregnant, and he and his wife decided to record the phone call. HuffPost obtained the transcript of that call in October. It is unclear if the woman ever got an abortion. She testified that she was pregnant, but declined to say how the pregnancy ended.
In the wake of the revelations, DesJarlais insisted that he was anti-abortion. But the news that his wife had two abortions -- one for medical reasons and another because the couple agreed a child was not a good idea -- could call into question the sincerity of DesJarlais' position.
"Things were not going well between us and it was a mutual decision," DesJarlais said of the elective abortion. "I don't think that it was easy for either one of us. I think it was a very difficult and poor choice and I think that there are probably regrets both ways."
Several prominent local Republicans have been mentioned as potential primary challengers in the next election, if DesJarlais decides to remain in Congress. DesJarlais' office had no immediate comment on the document.
Whether or not he should resign is likely to become a pressing question. House Speaker John Boehner's did not answer a request for comment. Aside from the new details, which DesJarlais has said are merely part of his messy breakup -- the congressman is facing a probe by the Tennessee Board of Medical Examiners, and some of his explanations and denials are apparently lies, based on his own testimony.
And his admissions that he had sex with other patients, including the woman who got Darvocet from him, are likely to raise the stakes in the medical board's probe. Tennessee law deems any sex between doctors and patients to be serious medical misconduct. Penalties range from reprimands to license suspension.
It's not clear what the fallout from sex with workers at the hospital would be, but DesJarlais admits to that as well. In one case, he hooked up with a technician at the hospital Christmas party in 1999, then took her home with him. Among other details, Desjarlais kept photos of himself with one of his patient-sex partners, which his wife later found during their reconciliation.
She also acknowledges she strayed in the relationship. DesJarlais has since remarried, and used his family man, doctor image in most of his campaign literature.
Michael McAuliff covers Congress and politics for The Huffington Post. Talk to him on Facebook.
Before You Go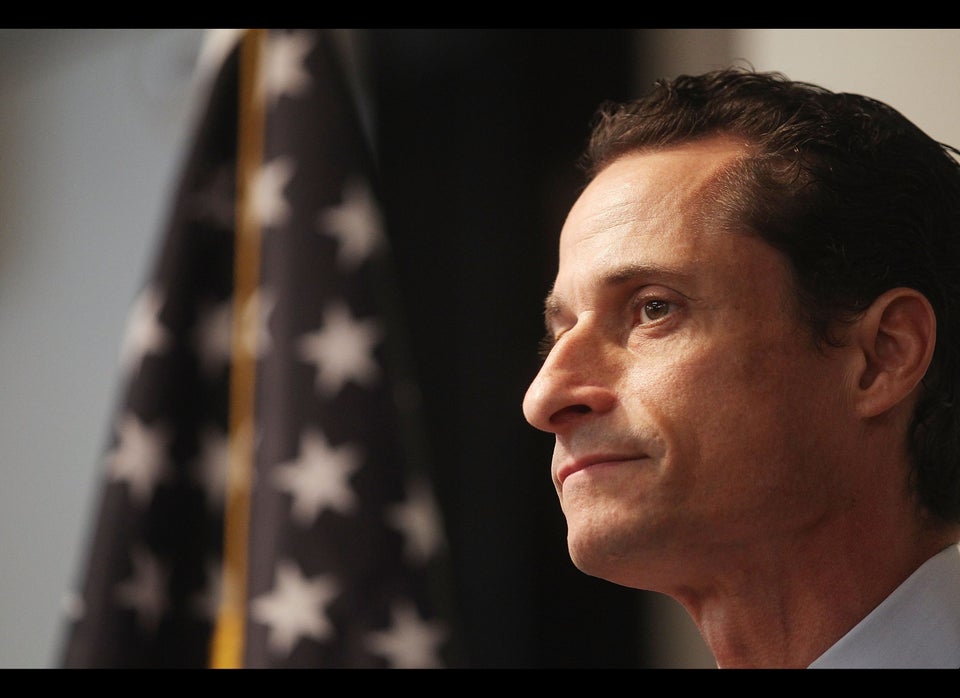 Political Sex Scandals
Popular in the Community