 WASHINGTON -- The anti-abortion Tennessee congressman and doctor who admitted last week to an affair with a patient was hit with an ethics complaint Monday.
The Huffington Post revealed the relationship between Republican Rep. Scott DesJarlais and the patient last week, printing details from a transcript of a phone call from 2000 in which he pressured the woman to get an abortion.
Desjarlais admitted to the x-rated doctor-patient romps in an email to supporters, but denied the woman had gotten pregnant, in spite of a long conversation in which the two bicker over whether or not he should accompany her to an abortion clinic in Atlanta. The woman would have been about four months pregnant at the time, according to the email DesJarlais sent defending his actions in the affair.
DesJarlais, who now casts himself as a family-values Republican, also said the relationship was entirely consensual and that he had an open relationship with his then-wife, Susan. The two had been trying to fix their faltering marriage at the time, according to court records, and the reconciliation collapsed shortly after the abortion discussion was recorded. A judge declared DesJarlais' indiscretions had started the marriage down the path to dissolution, beginning in 1998 when his wife alleged improper marital conduct by her spouse. DesJarlais admitted to four affairs in court papers.
The complaint filed Monday by the group Citizens for Responsibility and Ethics in Washington argues that regardless of whether both parties wanted the relationship, it violates a state ethics law barring any sexual relations between doctors and patients. HuffPost noted the law in a story last week.
"Tennessee law is crystal clear: Doctors are prohibited from engaging in sexual relationships with patients," said Melanie Sloan, the head of CREW. "The only question remaining is, now that Tennessee authorities are aware of Rep. DesJarlais' blatantly unethical and scurrilous conduct, what are they going to do about it?"
In a letter to the Tennessee Board of Medical Examiners, Sloan argues that the case merits an immediate investigation and sanctions, solely based on what DesJarlais has admitted.
"It is hard to imagine behavior much more craven than a married doctor exploiting his position to conduct a sexual relationship with a patient," Sloan said in a statement accompanying the press release about the complaint. "It is mind-boggling that when confronted with the patient/mistress's possible pregnancy, this ardent pro-lifer urged her to have an abortion. How much hypocrisy can we stand? Where is Speaker John Boehner's much-touted zero tolerance for unethical conduct now?"

Boehner tapped DesJarlais to lead a pro forma session of Congress last week, but has not commented on the tawdry affair.
Also Monday, a Democratic anti-abortion group, Democrats for Life of America, weighed in on the contest, calling on people who consider themselves pro-life to abandon the congressman.
"Regardless if there was or was not a pregnancy or abortion, the fact is the Congressman encouraged his mistress to seek an abortion for his own child. That position is not pro-life," said Kristen Day, the group's executive director. "DesJarlais now faces losing his medical license due to the illegal relationship with a patient. The Romney/Ryan campaign recently pulled their endorsement of DesJarlais. It is time for my pro-life colleagues to immediately join DFLA in condemning this egregious behavior and call for his defeat."
"There is only one pro-life candidate in the race and that person is Eric Stewart," Day said, referring to the Democratic state senator challenging DesJarlais in this year's election.
DesJarlais' office did not immediately answer a request for comment.
Michael McAuliff covers Congress and politics for The Huffington Post. Talk to him on Facebook.
Before You Go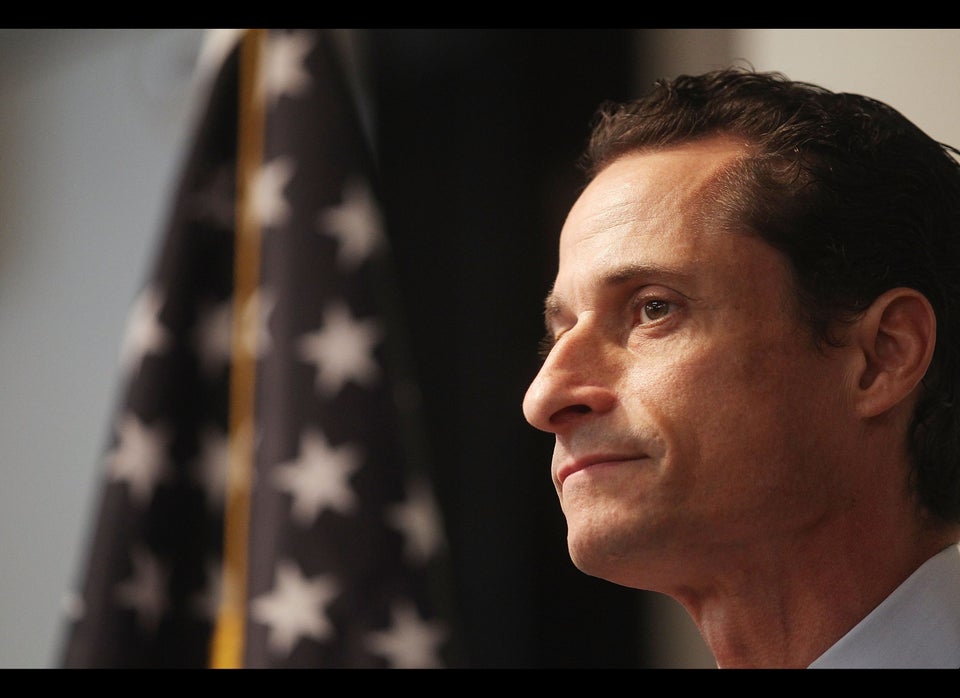 Political Sex Scandals
Popular in the Community