 House Republicans rushed to deliver campaign cash to scandal-tainted Rep. Scott DesJarlais (R-Tenn.) in the days leading up to the November elections -- and he desperately needed the help, federal campaign reports show.
Many donors shunned DesJarlais after his sordid past emerged, but amid reports that Democratic challenger Eric Stewart was gaining in the polls, his GOP peers apparently thought better of it and dished out significant financial support.
Between Oct. 22 and Nov. 6, the super PACS affiliated with 16 GOP lawmakers as well as the National Republican Congressional Committee donated more than $44,800 to DesJarlais, according to his post-general election filing with the Federal Election Commission. All but two were members of the staunch conservative group, the Republican Study Committee. DesJarlais' donors included members of the House leadership -- notably, Reps. Darrell Issa (R-Calif.), Jim Jordan (R-Ohio) and Jeb Hensarling (R-Texas), the current chair of the House Republican Conference.
The controversial representative spent over $400,000 in the final weeks leading up to the election, with the bulk of it going towards television ads. He would end up keeping his seat with a comfortable win over Stewart, a state senator.
"I am human," he told The Knoxville News Sentinel after the transcript was released. "I don't think I ever put myself out there to be somebody that was perfect. I put myself out there as somebody who wanted to serve the public."
Court documents also revealed that DesJarlais' wife had undergone two abortions during their marriage, one for medical reasons and one because their relationship was in such poor shape.
"Things were not going well between us and it was a mutual decision," DesJarlais said of the elective abortion. "I don't think that it was easy for either one of us. I think it was a very difficult and poor choice and I think that there are probably regrets both ways."
Before You Go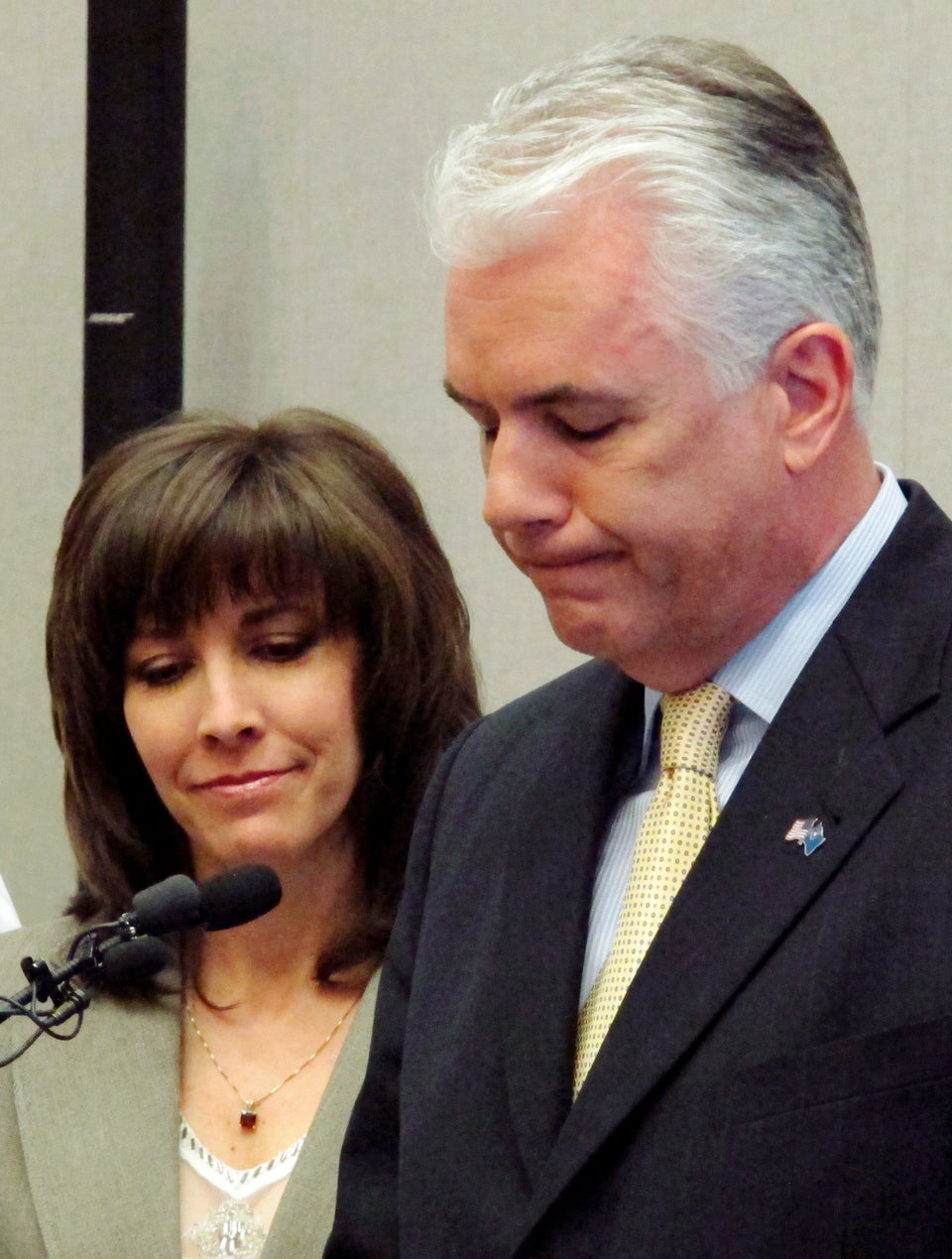 Biggest Political Hypocrites
Popular in the Community