Two surprise guests who made it into the Kardashian Thanksgiving photo might be the biggest holiday miracle of all.
Kylie Jenner posted a photo on Instagram of the family's Thursday gathering, with the caption "Thankful for my blended family." The picture includes the usual suspects Kim, Khloe and Kourtney Kardashian, Caitlyn Jenner and even Kanye West. But (don't call it a comeback), Scott Disick and Tyga make an appearance, too.
Kourtney Kardashian and Disick, who have three kids together, have been the subject of a much publicized split. In clips from "Keeping Up With The Kardashians," the family can even be seen calling Disick a "piece of shit" for his apparent cheating, while Kourtney breaks down.
Tyga, on the other hand, is a relative newcomer to the family's ire. A possible breakup between the rapper and Kylie Jenner made headlines recently after the Kardashians failed to send Tyga birthday wishes and Kylie posted videos that appeared to show she had moved on from the relationship.
But due to some sort of holiday magic, People reports that Disick and Kourtney may have reconciled, and Kylie recently said on "Ellen" that she and Tyga are not broken up.
Whatever the reason for the change of heart, it appears this holiday season Disick and Tyga have a lot to be thankful for.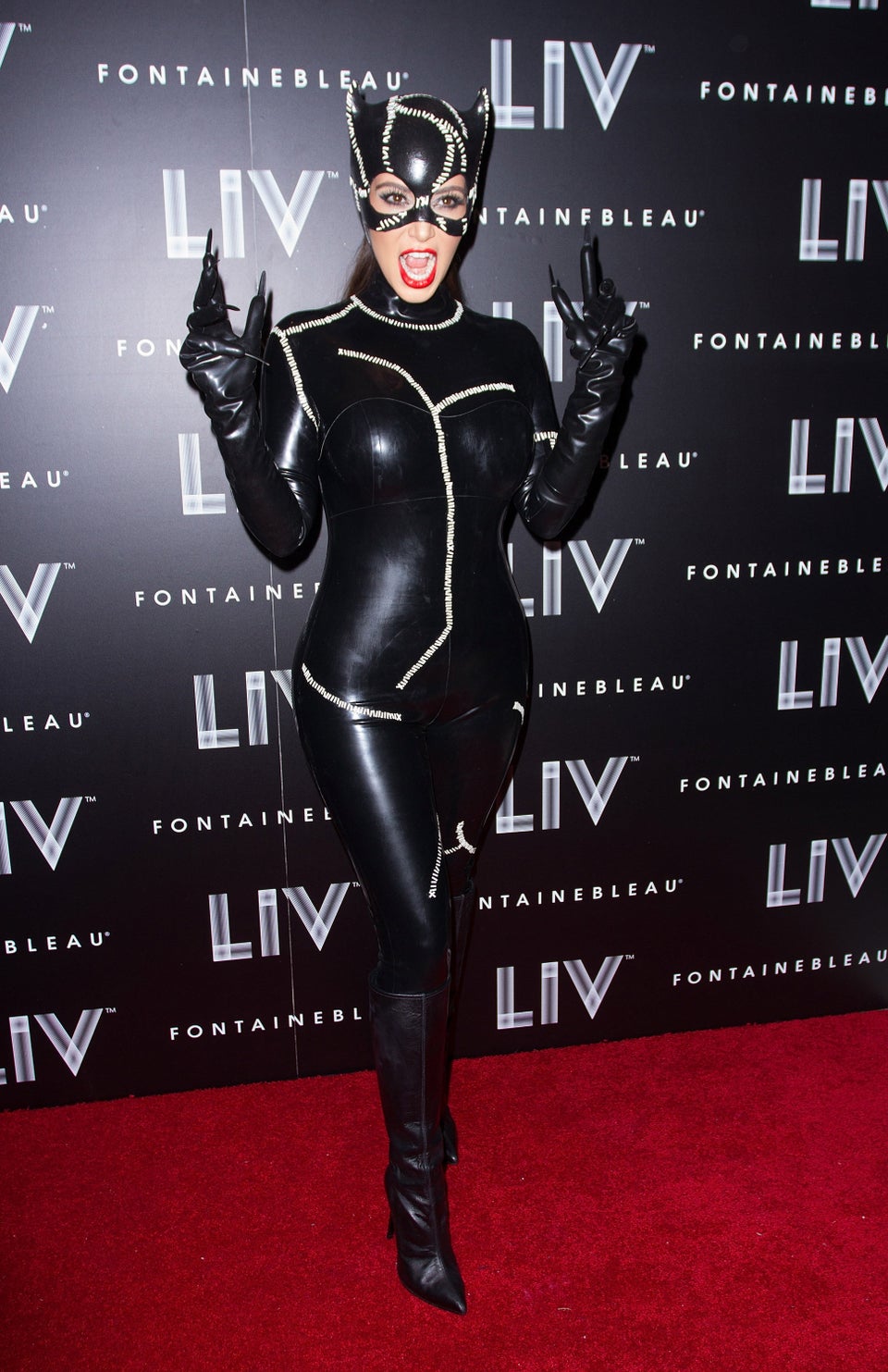 Kim Kardashian's Halloween Costumes