 As the Denver Post reports, District Attorney Mitch Morrissey's office and the Colorado Independent Ethics Commission both announced Monday they were launching independent investigations into complaints filed last month by government watchdog group Colorado Ethics Watch. (Find pdfs of the complaints and supporting materials here.)
Director Luis Toro filed a complaint with the ethics commission and sent a letter to Morrissey asking the authorities to investigate expenses Gessler charged to taxpayers for week-long travel to the Republican convention and to a Republican National Lawyers Association meeting this past summer. As first reported by the Independent, Gessler was not a delegate to the Republican convention, a fact confirmed by Justin Miller, spokesman for the state Republican Party. On his reimbursement forms, Gessler said he was conducting state business.
Toro asked Denver D.A. Mitch Morrissey and Denver Police Chief Robert White to determine whether Gessler "made false statements" on his reimbursement requests.
"The Secretary's Florida trip was manifestly personal and political," Toro wrote in his letter to Morrissey. "[He] participated only in partisan events, not in pursuit of state business. Coloradans are entitled to expect that public funds will not be spent for officials to participate in events for organizations that 'directly support… candidates' of any party."
Secretary of State spokesman Rich Coolidge told the Fort Collins Coloradoan, which broke the story of the controversial reimbursement, that Gessler was conducting state business because he served on a panel considering the legal issues surrounding voter ID laws.
"This is continuing legal education, current election issues on a national scale," Coolidge told the Coloradoan. "It's good for him to visit with other attorneys that deal in election law."
According to the Post, the four ethics commission members voted unanimously to take up the complaint, agreeing it was "not frivolous." They also decided, again unanimously, to investigate a subsequent complaint, also filed by Ethics Watch, that Gessler may have illegally requested reimbursement for living expenses from his office discretionary fund this year. He made a similar request the year before but the ethics commission only looks into actions taken within the year.
Gessler's office has played down the complaints at the center of the investigations as politically motivated. As Jason Salzman reported at the Huffington Post, Gessler told a Denver talk radio host the accusations concerned "penny ante, petty stuff" and said he thought the Denver Post was "on a jihad" against him.
Upon taking office in 2011, Gessler, a high-profile Republican election and campaign finance attorney before he was elected in 2010, said the secretary of state salary at roughly $70,000 a year was low and he sought ways to supplement it. He teaches as an adjunct at the University of Denver law school. A plan to moonlight as an attorney at his former firm raised conflict of interest alarm bells in the media, which led him to abandon it.
"We are pleased that this state's Ethics Commission will investigate this important public corruption case," Toro was quoted to say in a release sent out Monday afternoon. "Public funds are not for personal or political use. We expect the Ethics Commission to conduct a thorough investigation and make it clear that abuse of public funds will not be tolerated in Colorado."
In recent years Toro and his left-leaning organization have often faced Gessler and his conservative clients in court cases on campaign finance issues.
Before You Go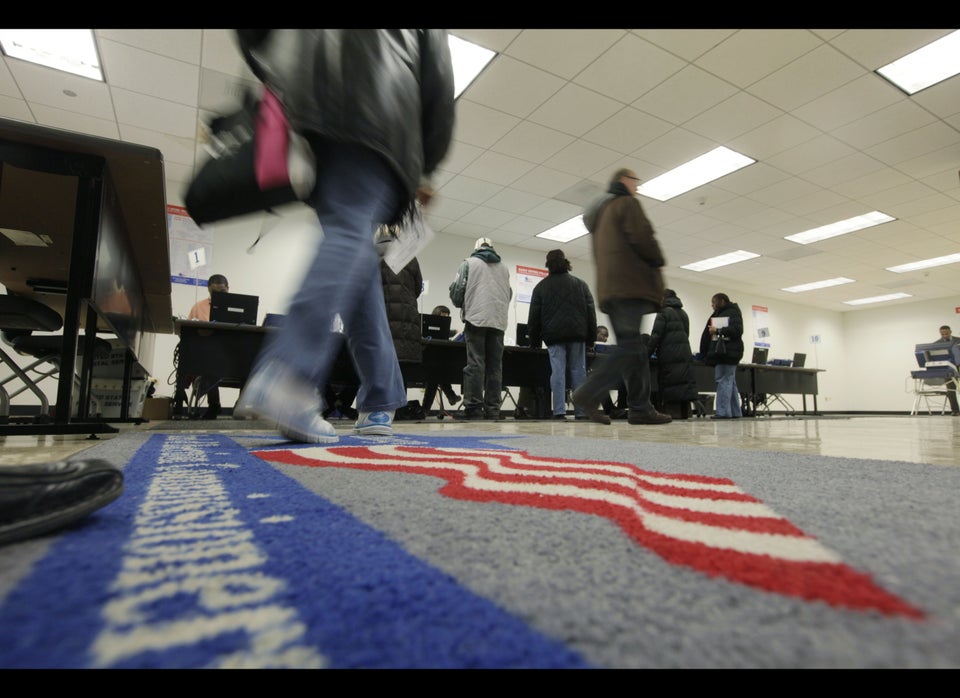 7 Ways You Could Be Disenfranchised
Popular in the Community