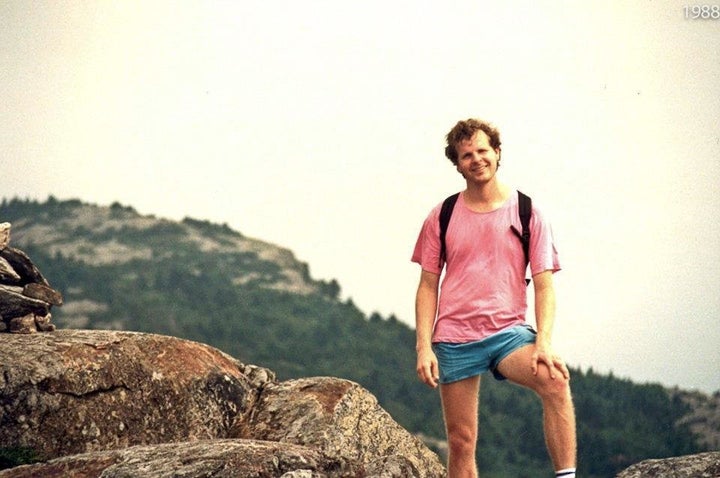 Scott Johnson, the 27-year-old American who was found naked and dead at the bottom of a cliff in Australia nearly 30 years ago, was likely killed for being gay, a state coroner announced Thursday. 
In an inquest into Johnson's death ― the third inquest of its kind ― Coroner Michael Barnes criticized prior police investigations for rushing to rule the death a suicide.
Barnes's findings, released to the public Thursday, offer some closure to a decades-long mystery about what happened to Johnson, a promising mathematician who was in Australia studying for his doctorate. 
During an earlier investigation, police had incorrectly suggested that the clifftop area above where Johnson was found dead was not a gay beat ― a meeting place for gay men to have casual sex ― when it in fact was.
At the time of Johnson's death, it was common for groups of men in Sydney to go to these known spots at coastal cliffs, hunting for gay men to assault, rob and, at times, kill, Barnes wrote in his findings. 
The assailants would sometimes force the gay men off cliffs, The New York Times reported in January in an article about dozens of deaths being reviewed. 
"Some of these assaults resulted in death of the victims and in some of the assaults the victims were robbed," Barnes wrote, adding "some of the soldiers housed at an army barracks a short walk from the beat where Scott died engaged" in these types of attacks, too.
Fishermen found Johnson's body at the bottom of a nearly 200-foot cliff at North Head in Manly, New South Wales, on Dec. 10, 1988. His clothes were neatly folded at the top of the cliff. There was no suicide note.
Steve Johnson, a wealthy tech entrepreneur, had suspected his brother was pushed or scared off the cliff. He spent about $1 million of his own money to fund a 12-year private investigation into his brother's death, according to The Australian.
Steve Johnson's efforts to uncover the truth surrounding his brother's death led to a second inquest into the case, which ended in 2012 with an open verdict due to the lack of evidence.
Earlier this year, New South Wales police launched a review into the deaths of 88 men from 1976 to 2000 in an attempt to determine whether the deaths should be reclassified as gay hate crimes, The New York Times reported in January. In about a dozen of the cases, police said the victims' bodies were found below cliffs or in the ocean.
Former Australian officials and police officers told the Times that some police in the 1980s and 1990s were known to be hostile toward gay men and carried out investigations that ruled out the possibility of homicide. 
"We can now see that predators were attacking gay men," Ted Pickering, the former police minister for New South Wales in the late 1980s, told the Times. "And they were doing it with the almost-certain knowledge that the police would not have gone after them. That was the police culture of the day."
Although Barnes' findings said there was insufficient evidence to identify Johnson's perpetrators, Steve Johnson made a call for his brother's killers to come clean.
"Scott's killers are probably alive. Their friends know who they are," Steve Johnson told news reporters after the coroner's findings were announced, according to The Australian. "I wish they would come forward."
The ruling on Johnson's death comes at a time when the LGBTQ community is celebrating lawmakers' historic vote to pass a bill legalizing same-sex marriage in the country. The bill, which is on its way to the House of Representatives, where it is also expected to pass, marks a triumphant turning point for LGBTQ individuals in Australia. 
In his findings, Barnes acknowledged that Johnson's potential was cut short by the hate crime.
The coroner wrote: "When Scott Johnson's body smashed into the rocks near the ocean just north of Blue Fish Point on North Head, a life full of promise and exciting potential was tragically cut short and his family lost a cherished member."
REAL LIFE. REAL NEWS. REAL VOICES.
Help us tell more of the stories that matter from voices that too often remain unheard.
BEFORE YOU GO
PHOTO GALLERY
Australia Gay Marriage Rally