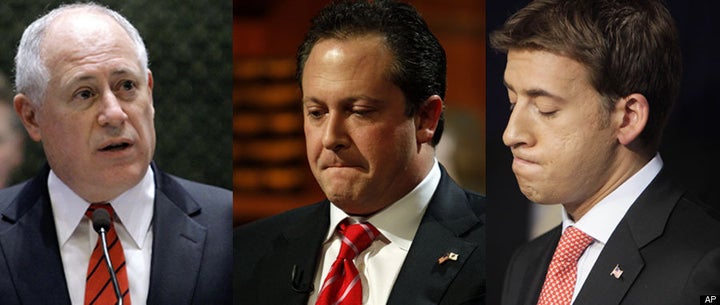 Scott Lee Cohen officially dropped out as the Democratic nominee for Lieutenant Governor on Sunday, slipping out of the race during the Super Bowl.
"For the good of the people of the state of Illinois and the Democratic party I will resign," he said, according to the Sun-Times.
Senator Dick Durbin, Rep. Jan Schakowsky, Gov. Pat Quinn and others have asked Cohen to step down. On Friday, a source told reporters that he was "trying to figure out how" to drop out of the race while minimizing the damage to the party.
Cohen choked up while speaking to reporters at the Hop Haus, a bar and restaurant at 7545 N. Clark St., the Sun-Times reports:
"It is my hope and I pray with all heart, that I didn't hurt the people that I love so much," Cohen said. "All I every wanted to do was to run for office and to help the people, not cause chaos."
"When I decided to run for lieutenant governor I did it with my heart and my soul," Cohen told the Sun-Times. "I thought that by opening up my life I could represent the people in a fair, honest, loving, caring way."
The news of Cohen's resignation came during Sunday night's Super Bowl. As WBEZ's Justin Kaufmann predicted earlier in the day, Cohen took the opportunity of that great national distraction, the Super Bowl, to quietly bow out of the race.
Popular in the Community