On Friday, Florida Gov. Rick Scott (R) signed a bill that prohibits schools from disciplining students who play with simulated weapons, The Miami Herald reported.
The boy later received a lifetime membership to the National Rifle Association, which supported the legislation.
State Sen. Greg Evers (R), who sponsored the legislation, said it would prevent situations "where you chew a Pop-Tart into the shape of a gun and you are expelled" from school, according to the Herald.
Asked if any similar incidents had occurred in Florida, Evers cited a student who was expelled in his district.
"Two kids were sitting down reading a book and there was a picture of a Wild Wild West show and one person has a gun," he told the Herald in April. "One student tells another student that he's got a cap gun at home that's the same as the one in the picture. The teacher sent him to the principal and he was expelled."
Before You Go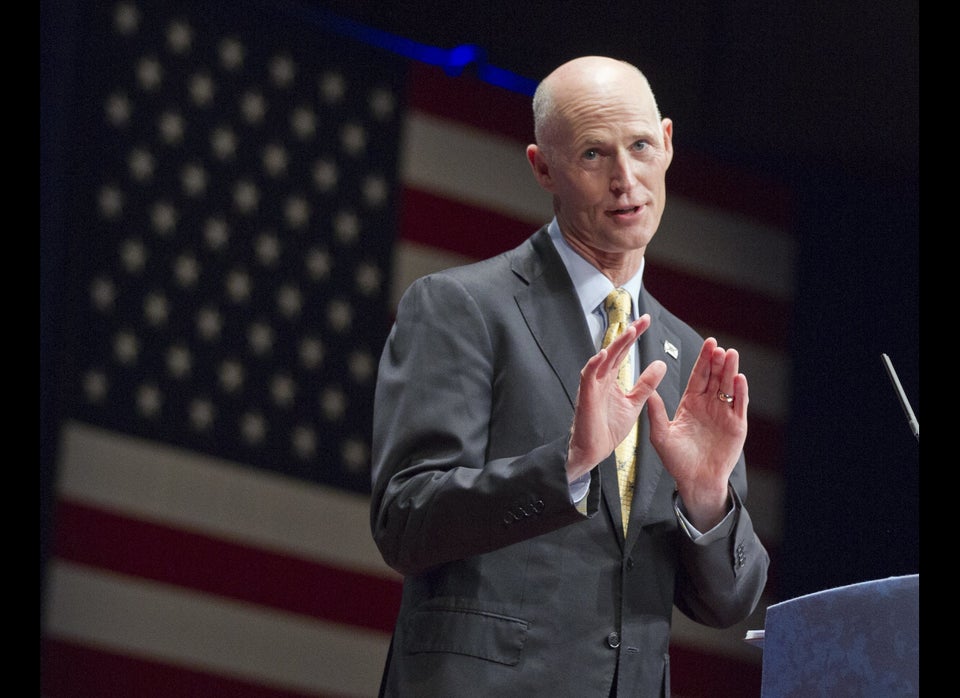 Rick Scott Controversies
Popular in the Community