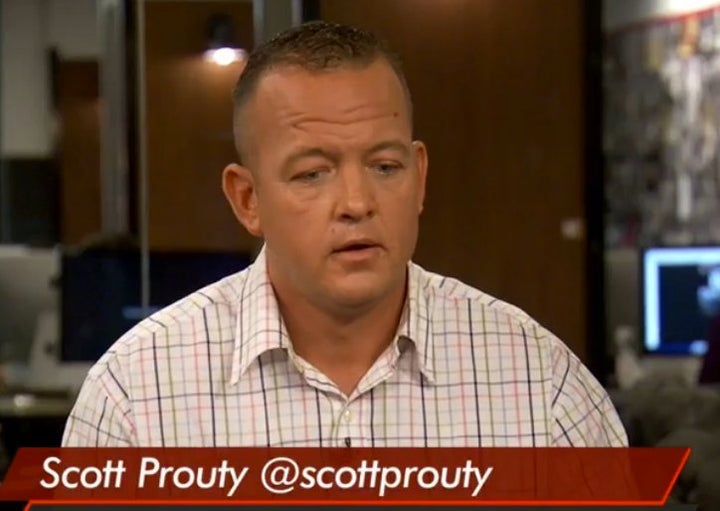 WASHINGTON -- Now that he's gone public, Scott Prouty, the man behind the infamous "47 percent" video of Mitt Romney's remarks at a Florida fundraiser, has been in talks to work for the United Steelworkers union in a role that's yet to be determined, the head of the union told HuffPost on Thursday.
Steelworkers President Leo Gerard said the union met Prouty through Charles Kernaghan, a labor rights activist who heads the Institute for Global Labour and Human Rights, headquartered in Pittsburgh. Prouty had gotten in touch with Kernaghan, who'd been researching Bain Capital and outsourcing as Prouty anonymously disseminated his video last year. Gerard said that union officials met with Prouty at the presidential inauguration in Washington, D.C., in January, before the videographer was willing to go public.
Gerard explained his respect for Prouty, paraphrasing a quote from President Barack Obama that one voice can change a room, that room a city, that city a state, and so on. "I think Scott Prouty is one voice that changed the country," Gerard said.
"He's going to come work for us," Gerard went on. "We're going to sit down and talk. He has lots of skills, and we'll try to put him in a place where he can use the skills he's got."
Prouty said in a brief phone call with HuffPost Thursday that he intends to take the job. "I'd be honored to be involved with them. I think they're awesome people," he said of the union. "There's a good possibility it will work out."
In addition to putting him to work, Gerard said the union will protect Prouty, given his new and overwhelming exposure. "No one's gonna mess with him," Gerard said.
After remaining anonymous for months, Prouty broke his silence in a much-hyped appearance on MSNBC's "The Ed Show" on Wednesday night, explaining how his devastating, surreptitiously recorded video of Romney came to be and why he chose to make the video public. He followed up his lengthy MSNBC appearance with an interview on HuffPost Live on Thursday.
"[The 47 percent comment] was so diametrically opposed to what he was saying in public that I just said, 'I can't let him get away with this,'" Prouty explained. He added that $50,000-per-plate fundraisers like the Romney one he filmed are "a shame."
Prouty was working as a bartender at the 2012 Boca Raton, Fla., fundraiser where Romney, then the GOP presidential nominee, said that 47 percent of Americans would vote for President Barack Obama that year because they were dependent on the federal government and believed they were entitled to things like health care.
Organized labor was a strident foe of Romney throughout the 2012 campaign season, tarring the former Massachusetts governor as a "vulture capitalist" and helping secure Obama's reelection through campaign donations and an expansive ground game. Asked if he helped arrange Prouty's interview with Schultz -- a well-known friend to organized labor -- Gerard simply said, "We didn't discourage him from hooking up" with the MSNBC host.
Prouty's work in the U.S. service economy would apply more to a steelworkers' union job than one might imagine. Although the union is tied to Pittsburgh and steel in the public mind, like other unions it now represents workers across different American industries, organizing in new areas like nursing, as the overall share of U.S. workers who belong to a union continues to fall.
"Scott's in line with us," Gerard said. "We'll make sure we have his back."
Before You Go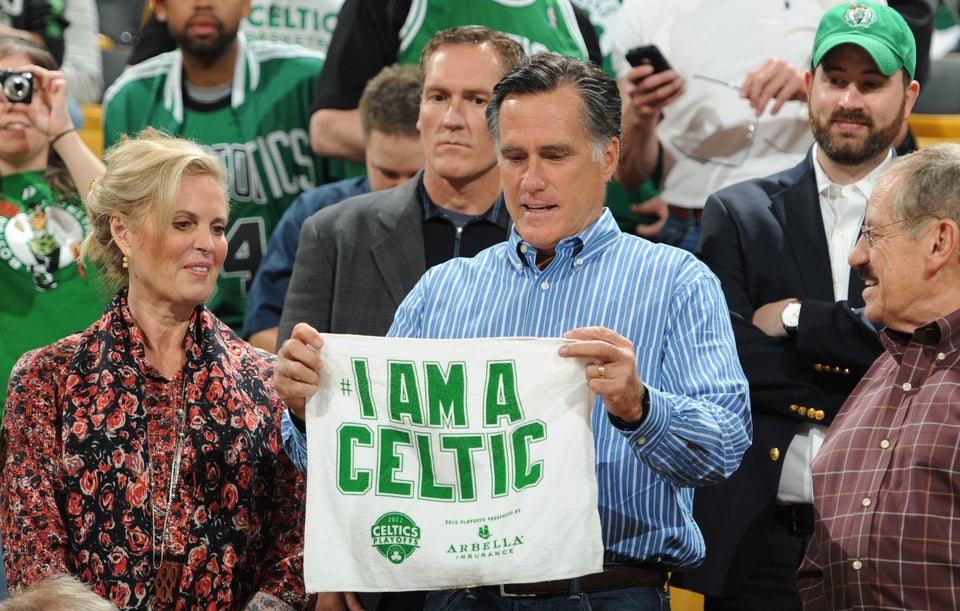 Mitt Romney, Regular Guy
Popular in the Community