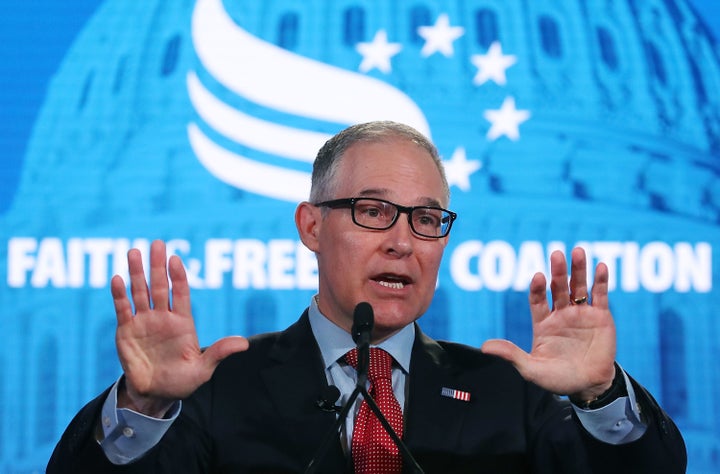 Environmental Protection Agency Administrator Scott Pruitt is facing yet another call for a public corruption probe into his use of his office to enrich his wife.
On Monday, the American Democracy Legal Fund, a liberal watchdog group, planned to file a formal complaint with the Office of Government Ethics demanding that the agency investigate Pruitt for ordering an EPA staffer to arrange a call with the chairman of fast-food chain Chick-fil-A to discuss his wife, Marlyn Pruitt, becoming a franchisee.
The complaint, obtained by HuffPost, also cites a three-day gig Marlyn Pruitt got helping to arrange the nonprofit Concordia's annual conference in New York last year, for which she was paid $2,000, plus travel expenses. The job came after the administrator emailed the nonprofit's chief executive, Matthew Swift, to ask that he call his wife. American Democracy Legal Fund accused Pruitt of helping "to grease the wheels, since he also agreed to speak at the conference."
"I ask that you use the authority of your office to investigate Mr. Pruitt's actions and to recommend that appropriate disciplinary action ― such as reprimand, suspension, demotion, or dismissal ― be brought against Mr. Pruitt for this apparently illegal use of public resources and his public office," Brad Woodhouse, executive director at the American Democracy Legal Fund, wrote in the complaint.
The Office of Government Ethics declined to comment.
The complaint comes three days after six House Democrats requested the FBI and Department of Justice open criminal investigations into the same Pruitt revelations. Pruitt is already facing at least a dozen federal inquiries into his spending and management at the agency.
The Chick-fil-A and Concordia controversies emerged as the most legally dubious of a string of bombshell new allegations against the embattled EPA chief, adding new momentum to a three-month-long series of scandals. Last Monday, newly-released congressional testimony from a top aide showed Pruitt instructed another aide to try to buy him a used mattress from the Trump International Hotel in Washington. On Wednesday, two top aides, including the one at the center of the mattress controversy, resigned. On Thursday, news broke that Pruitt told his security staff to scour Ritz-Carlton hotels for his favorite moisturizing lotion and that he ordered staffers to fetch him Greek yogurt, protein bars and pricey finger foods from the upscale grocer Dean & Deluca.
Before You Go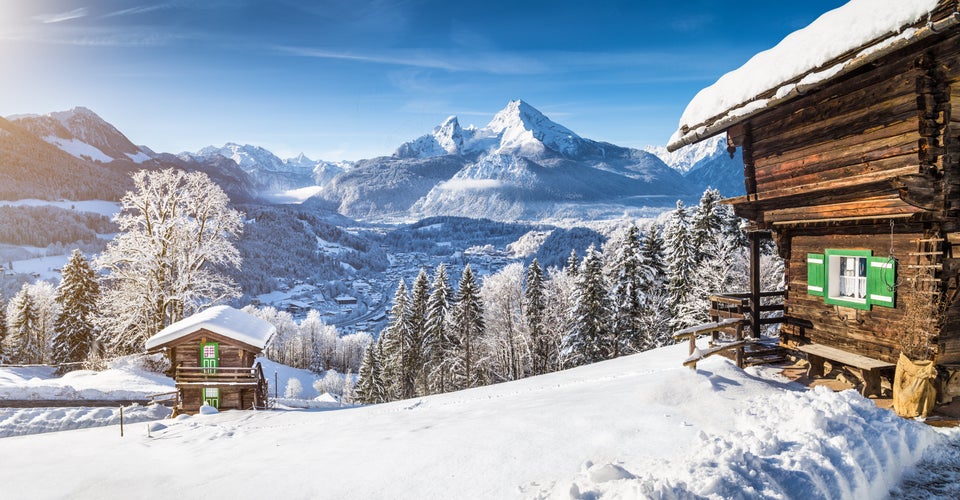 4 Surprising Places At Risk From Climate Change
Popular in the Community