Oklahoma Attorney General Scott Pruitt (R), President-elect Donald Trump's nominee to lead the Environmental Protection Agency, said during his confirmation hearing Wednesday that he does not believe climate change is a "hoax" ― something Trump has claimed in the past.
Sen. Ed Markey (D-Mass.) asked Pruitt about the president-elect's past comments, while noting that 2016 was the hottest year on record.
"I do not believe that climate change is a hoax," Pruitt said.
Pruitt's comments came a day after Rep. Ryan Zinke (R-Mont.), tapped by Trump to lead the Department of the Interior, also said he did not think climate change was a hoax. Sen. Bernie Sanders (I-Vt.) nonetheless criticized Zinke for suggesting there was not widespread scientific consensus on climate change. Rex Tillerson, Trump's nominee to serve as secretary of state, also broke with Trump's views on climate change during his confirmation hearing.
Sanders asked Pruitt about his suggestion Wednesday that it's not clear how much humans can do to prevent climate change. When Sanders asked Pruitt whether he thinks carbon emissions produced by humans are indeed the cause of climate change, the Oklahoma attorney general said only that "human activity contributes to that in some manner."
Sanders continued to press Pruitt on the issue.
"In some manner?" he said. "Ninety-seven percent of scientists who wrote articles in peer-reviewed journals believe that human activity is the fundamental reason we are seeing climate change. You disagree with that?"
Pruitt replied that more study was needed on how man is contributing to climate change.
"I believe the ability to measure with precision the degree of human activity's impact on the climate is subject to more debate on whether the climate is changing and whether human activity contributes to it," he said.
If humans aren't causing climate change, Sanders asked, what does Pruitt think is the cause?
"My personal opinion is immaterial to the job," Pruitt said.
Sanders ventured that Pruitt's opinion on the source of climate change is, in fact, highly relevant, because he's been nominated to lead an agency charged with protecting the environment.
Both Pruitt and Zinke, like many of Trump's Cabinet nominees, have previously expressed a skepticism about climate change that the evidence does not warrant.
"Scientists continue to disagree about the degree and extent of global warming and its connection to the actions of mankind," Pruitt wrote last year in an op-ed for National Review with Alabama Attorney General Luther Strange (R). "That debate should be encouraged ― in classrooms, public forums, and the halls of Congress."
Zinke, meanwhile, has claimed that while climate change is not a hoax, it is also not a "proven science."
In reality, there is widespread scientific consensus that climate change is real and that human activity is almost certainly the cause.
Trump has described it as a hoax invented by the Chinese.
In December, Trump still suggested that there wasn't consensus on climate change.
"I'm still open-minded. Nobody really knows," he said. "Look, I'm somebody that gets it, and nobody really knows. It's not something that's so hard and fast. I do know this: Other countries are eating our lunch."
Before You Go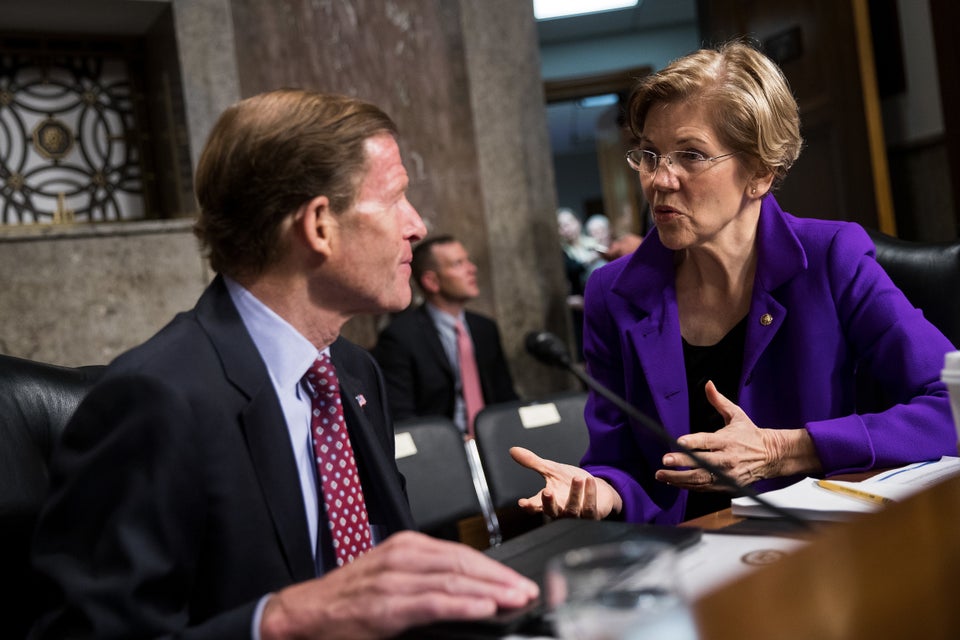 2017 Scenes From Congress & Capitol Hill
Popular in the Community