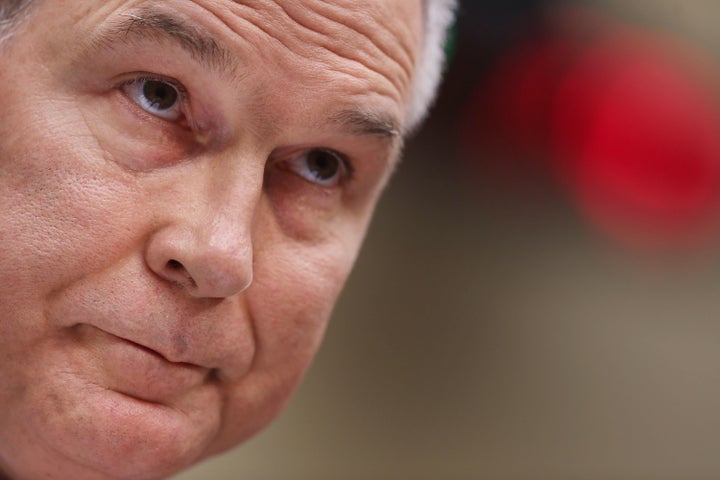 There's no shortage of intrigue at the Environmental Protection Agency. Its current administrator, Scott Pruitt, has been caught indulging all manner of impropriety — everything from misappropriating funds to retaliating against employees to keeping close quarters with lobbyists. And then, this week, there's the thing with Pruitt asking his director of scheduling, Millan Hupp, to get him a used Trump hotel mattress. She resigned on Wednesday.
In fact, a lot of the weird stuff surrounding Pruitt seems to involve his aides. Samantha Dravis, senior counsel and associate administrator in the EPA's Office of Policy, resigned suddenly in April despite reportedly enjoying a "close working relationship" with her boss, according to The Hill. While her exit was not tied to the administrator's whirlwind of ethics scandals, she allegedly collected a salary despite failing to "attend work or perform her duties for much if not all of the months of November 2017 - January 2018," according to a letter from Sen. Tom Carper (D-Del.). Pruitt repeatedly declined to answer questions about Dravis and her work attendance record during a House hearing in April. (Dravis denied the allegations). 
Sarah Greenwalt, another senior adviser who came to the EPA with Pruitt from Oklahoma, became a flashpoint in the administrator's firestorm of scandals over a pay raise she received. Pruitt asked to bump her salary from $107,435 to $164,200, a 53 percent increase. She, too, resigned this week. 
As new details trickle out daily, it's clear there's more to the story. Are you a current or former EPA employee? Do you have information about the agency you think we should know? If so, shoot us an email at alexander.kaufman@huffpost.com or ashley.feinberg@huffpost.com. We'd love to hear from you.
This article has been updated to include Hupp's and Greenwalt's departures. It has also been updated to clarify and include additional information about Dravis' time at the EPA, and note updates to The Hill's story.
This article has also been updated to remove two quotes attributed by The Hill to an anonymous source regarding Dravis' "close working relationship" with Pruitt, which The Hill has subsequently removed because it says those quotes "were misunderstood by some readers."
CORRECTION: A previous version of this article indicated that Dravis resigned in May; she resigned in April.
Calling all HuffPost superfans!
Sign up for membership to become a founding member and help shape HuffPost's next chapter