A state judge has ordered Oklahoma Attorney General Scott Pruitt's office to release thousands of documents related to Pruitt's communications with the energy industry. The Thursday ruling comes the day before a scheduled Senate vote on Pruitt's nomination to run the Environmental Protection Agency.
Judge Aletia Haynes Timmons of the District Court of Oklahoma County ruled that the attorney general's office will have until Tuesday to turn over more than 2,500 emails and other documents. The watchdog group Center for Media and Democracy, with legal representation from the American Civil Liberties Union, had filed a lawsuit against Pruitt earlier this month, alleging that his office had violated Oklahoma's open records law.
The lawsuit claimed that Pruitt, who has served as Oklahoma's attorney general since 2011, had failed to respond to nine open-records requests seeking communications between his office and members of the fossil fuel industry, including Koch Industries, Peabody Energy and the National Coal Council. The requests had been filed as far back as January 2015.
"We are doing this because these emails should be released so that people can properly vet his record before the Senate votes to confirm him," Nick Surgey, director of research for the Center for Media and Democracy, told Reuters earlier this month.
On Thursday, Judge Timmons criticized the attorney general's office for its "abject failure" to abide by the open-records act, according to the watchdog group.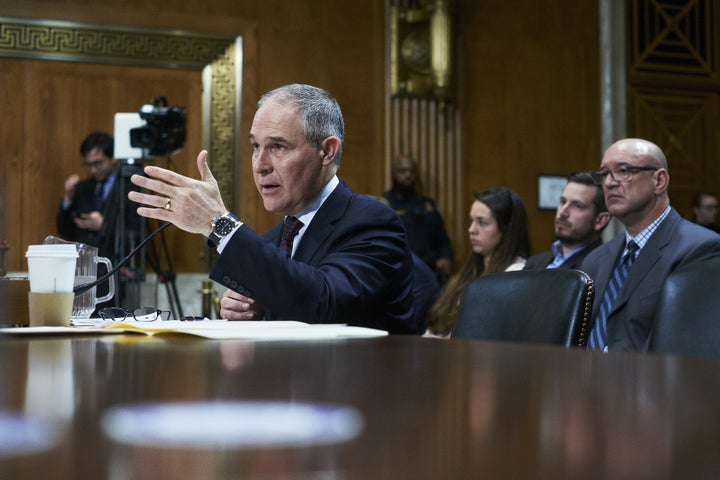 Pruitt, whose nomination as EPA administrator was approved by the Senate Environment and Public Works Committee on Feb. 2, is scheduled to face a full Senate confirmation vote on Friday.
Environmentalists and public policy groups are calling for the vote to be postponed until all his Big Oil documents have been released and can be examined.
"Senate Republicans are attempting to jam through a nominee who fails any basic test of transparency and honesty required from a public official. Has Scott Pruitt lied to the American people? What favors did he give the oil and gas industry in exchange for their support? Until we have the answers, this nomination can go no further," said Gene Karpinski, president of the League of Conservation Voters, in a statement Thursday.
Senate Democrats have also pushed for the vote to be delayed until they can review the communications demanded in the lawsuit. "These records are needed for the Senate to evaluate Mr. Pruitt's suitability to serve in the position for which he has been nominated," Democratic members of the Committee on Environment and Public Works Committee wrote earlier this week.
In 2014, The New York Times reported that Pruitt and other Republican attorneys general had formed an "unprecedented, secretive alliance" with major oil and gas companies to undermine environmental regulations. Pruitt also joined industry players ― including Oklahoma Gas and Electric and the Domestic Energy Producers Alliance, an industry-backed nonprofit ― in filing lawsuits to stop regulations.
"It is rare," James A. Thurber, director of the Center for Congressional and Presidential Studies at American University, told the Times about the wave of activism from EPA employees. "I can't think of any other time when people in the bureaucracy have done this."
Dominique Mosbergen is a reporter at The Huffington Post covering climate change, extreme weather and extinction. Send tips or feedback to dominique.mosbergen@huffingtonpost.com or follow her on Twitter.
Support HuffPost
The Stakes Have Never Been Higher
Before You Go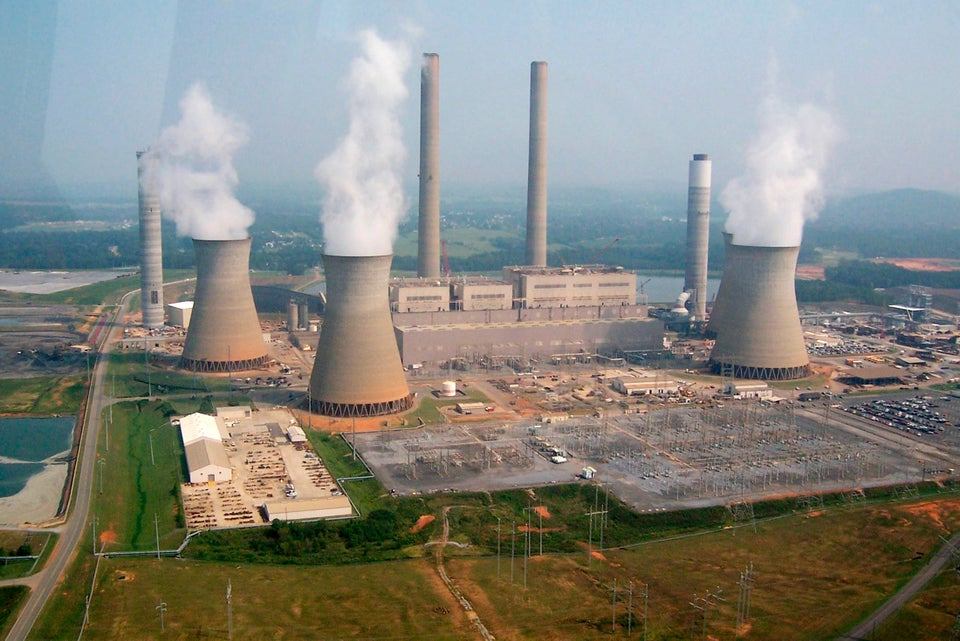 Why Scott Pruitt Is A 'Dangerous' Choice To Lead The EPA
Popular in the Community