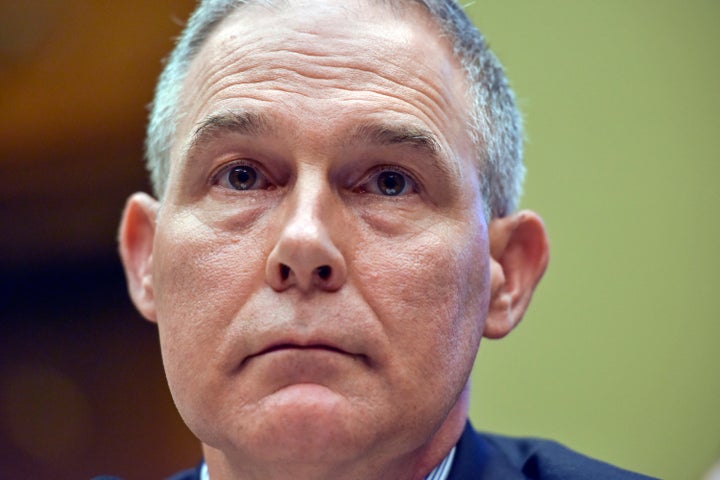 The Environmental Protection Agency's inspector general has opened "new reviews" into Administrator Scott Pruitt's alleged ethical lapses, including his $50 per night condo rental, according to letters sent Friday to two top Democrats.
This is the first time the agency's watchdog is officially investigating Pruitt's housing arrangement, the scandal that triggered the avalanche of corruption accusations and prompted calls for Pruitt's resignation.
In letters to Reps. Don Beyer (D-Va.) and Ted Lieu (D-Calif.), EPA Inspector General Arthur Elkins said his office "received requests from multiple members of Congress" and would both broaden existing investigations and open "new reviews."
"Some of these matters will be reviewed as part of previously announced and still ongoing OIG [Office of Inspector General] reviews," Elkins wrote. "Some will be the impetus for new reviews."
The EPA declined to comment.
The notice came in response to an April 3 letter Beyer and Lieu sent the watchdog, requesting that his office "consider possible waste or fraud associated with the decision to lay this cost at the taxpayer's feet, rather than charge Administrator Pruitt personally."
It's unclear how many total investigations the EPA chief is facing. But the number of open federal investigations into Pruitt's activities winnowed down to nine last week after the Government Accountability Office concluded that the agency's decision to spend $43,000 on a soundproof phone booth broke two laws.
The inspector general in January began auditing the administrator's costly flights to his home state of Oklahoma. The watchdog twice expanded the probe to cover a wider time window to include Pruitt's trip to Morocco in December. The office is also looking into Pruitt's team of round-the-clock bodyguards, whom the agency paid to join the administrator on family trips to Disneyland and the Rose Bowl.
The inspector general's separate investigation into five-figure raises granted to two long-time aides from Oklahoma who joined Pruitt at the EPA became a flashpoint Thursday in the administrator's nearly six hours of testimony before two House committees. Pruitt admitted he knew about the salary hikes ― contradicting statements made in a high-profile Fox News interview earlier this month ― and noted that the watchdog's preliminary report found Ryan Jackson, Pruitt's chief of staff, authorized the increases.
Both the White House Office of Management and Budget and the Republican-led House Oversight and Government Reform Committee are investigating Pruitt's spending.
The new inspector general reports come days after Bloomberg reported the White House had begun urging GOP lawmakers to temper their defenses of Pruitt, signaling that President Donald Trump's support may be waning.
At least five Republican members of Congress and 170 Democrats have called for Pruitt's resignation. Even Sen. James Inhofe (R-Okla.), Pruitt's long-time friend and political patron, initially distanced himself from the administrator this week, stating he would support a hearing before the powerful Senate Environment and Public Works Committee into the EPA chief's ethics accusations. However, the senator walked back the statement Friday, issuing a new statement in support of Pruitt and blasting Democrats for "mudslinging."
Chris D'Angelo contributed reporting.
Support HuffPost
The Stakes Have Never Been Higher
Before You Go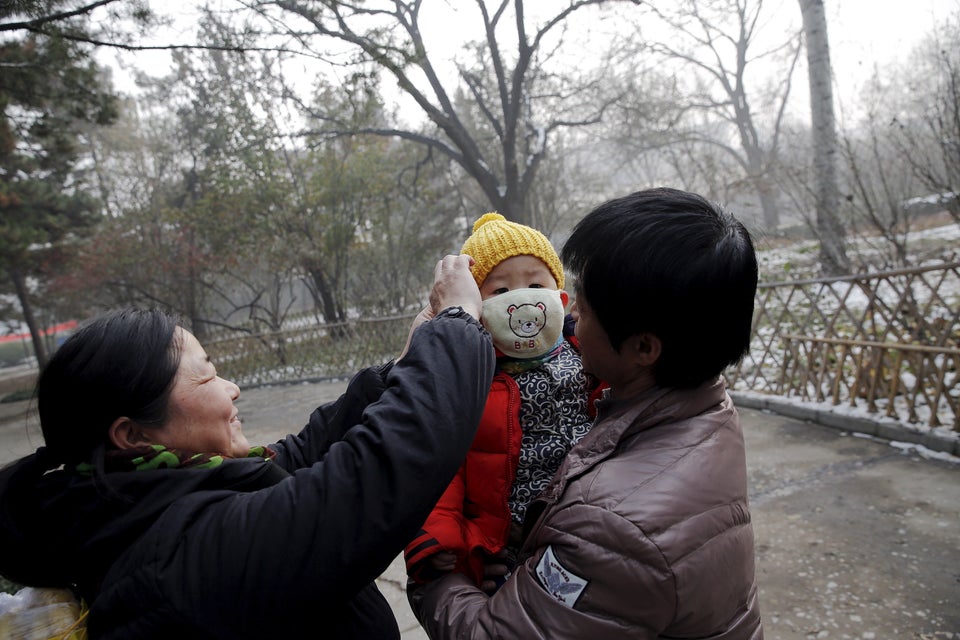 Top 10 Cities With The Worst Air Pollution 2016
Popular in the Community