Environmental Protection Agency Administrator Scott Pruitt has been caught repeatedly misleading Congress about his use of different email accounts during his six years as Oklahoma's attorney general.
He said he used just one email, when he actually had two. He sent official correspondence from a personal address, and appeared to deliberately delay public-records requests to cover his tracks before facing a Senate confirmation hearing.
Now, a senator involved in that confirmation process is backing an effort that could get Pruitt disbarred in his home state, Oklahoma, for violating ethics rules.
Sen. Sheldon Whitehouse (D-R.I.) plans to submit a lengthy statement and 60 pages of evidence to the Oklahoma Bar Association on Tuesday for its investigation into Pruitt, whom he accuses of lying to him during and after the hearing before the Senate Environment and Public Works Committee. The bar association began probing Pruitt in March in response to an ethics complaint filed by an environmental group and a University of Oklahoma law professor.
Whitehouse, in a letter provided to HuffPost before he submitted it to the bar association, says Pruitt's "misleading answers, evasiveness, and stonewalling" prevented lawmakers from fully vetting the candidate before advancing his nomination for a Senate confirmation vote.
"I have had a front-row seat for Mr. Pruitt's misleading testimony and his ongoing failure to respond completely and truthfully to Committee requests for him to set the record straight," Whitehouse wrote in the letter, addressed to bar association general counsel Gina Hendryx. "This conduct is unbecoming of an attorney who is also a public official and who, under law, is required to testify truthfully to Congress."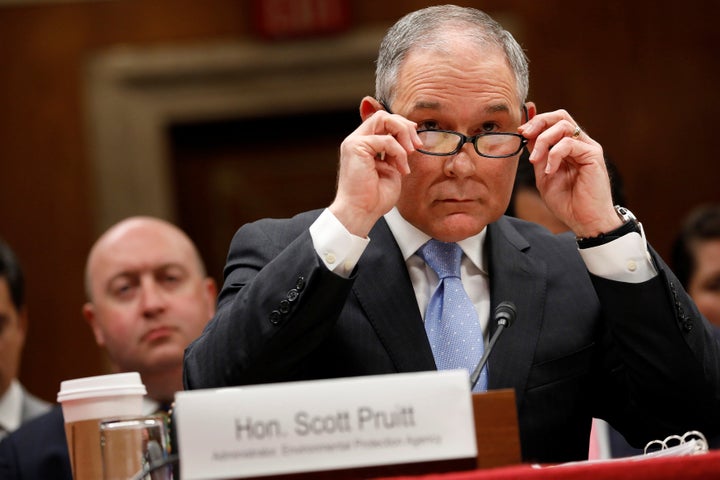 Pruitt's deep ties to fossil fuel industries whose pollution he's now charged with policing became a lightning rod during his confirmation process. Correspondence published by The New York Times in 2014 as part of a Pulitzer Prize-winning series showed Pruitt allowing lawyers from Devon Energy, an oil and gas company, to write a complaint to the EPA under his official letterhead. Since taking office, Pruitt has spent an unusual amount of time courting fossil fuel executives amid aggressive rollbacks of regulations and programs to address climate change.
His failure to provide accurate testimony on his email use fuels concerns that he misled lawmakers to obscure his push to boost oil and gas profits ahead of public health. If he is found guilty of violating rules, the bar association could choose to sanction Pruitt, suspend his license or, in the most severe scenario, disbar him for at least five years.
It's unclear how disbarment would affect his job as EPA administrator.
"He misstated the facts over and over again," Whitehouse told HuffPost in a phone interview on Monday. "This was a case of repeat prevarications, not just an inadvertent slip."
During his first appearance before Congress in January, Pruitt claimed he never used his personal email address for official business. He told Whitehouse that there were "no other email addresses." After the hearing, he confirmed the statement, telling Whitehouse: "I have used two email addresses since becoming attorney general of Oklahoma. I use a personal email address for personal email, and an official email address for official business. The domain of my personal email address is me.com and the domain for my official email address is oag.ok.gov."
On Feb. 21, four days after he the Senate narrowly confirmed his nomination, the Oklahoma attorney general's office released 7,564 pages of Pruitt's emails under court order following a lawsuit from the nonprofit Center for Media and Democracy. The correspondence showed Pruitt using his personal email for official purposes, contradicting his testimony.
"He misstated the facts over and over again."
In June, the second cache of emails handed over to the Wisconsin-based watchdog group revealed that Pruitt used two addresses for the Oklahoma attorney general's office: scott.pruitt@oag.ok.gov, and esp@oag.ok.gov. The latter, as The Washington Post noted, used the initials for Pruitt's full name, Edward Scott Pruitt.
Whitehouse said Pruitt stalled efforts to make the emails public under Oklahoma's Open Records Act. In the five months after Mike Hunter, Pruitt's successor, took over, his office cleared a backlog of open-records requests that dated back to 2014.
The EPA did not respond to a request for comment on Monday.
"Somebody needs to hold Scott Pruitt to account or at least investigate some of the questions that remain on his record during his time as Oklahoma attorney general," Nick Surgey, research director at the Center for Media and Democracy, told HuffPost by phone. "There were many questions that were asked during his confirmation hearing that should have been answered but they weren't."
John Williams, executive director of the Oklahoma Bar Association, declined to comment on the status of the investigation, but said it could be many months before it concludes.
"It can be a fairly elaborate and lengthy process," Williams told HuffPost. In anticipation of Whitehouse's submission, he said: "I assume that would cause the investigation to go on longer."
If the bar association concludes that Pruitt violated ethics rules, the case is turned over to a committee that determines whether charges should be filed, and a special tribunal responsible for holding hearings. Ultimately, the state Supreme Court reviews the investigation.
The ethics complaint could provide legal ammunition for other challenges to Pruitt's regulatory agenda. Whitehouse said lawsuits opposing EPA rollbacks of rules on oil and gas companies could go after Pruitt for alleged conflicts of interest.
"It's regrettable that these steps have to be taken about somebody who has been shoved into a Cabinet-level position in the government of the United States of America," Whitehouse said. "But that's the world under Trump."
Support HuffPost
The Stakes Have Never Been Higher
Before You Go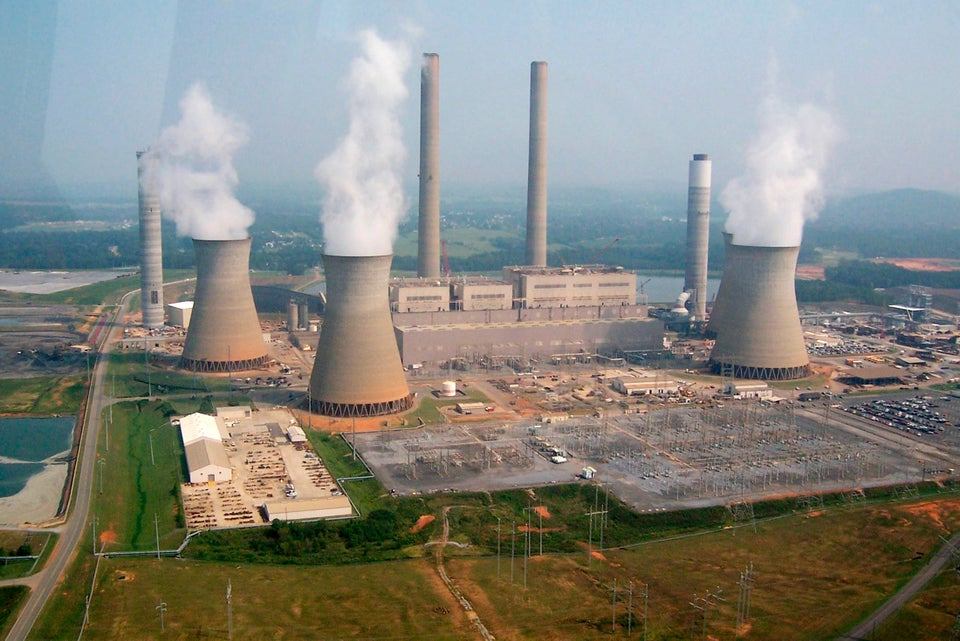 Why Scott Pruitt Is A 'Dangerous' Choice To Lead The EPA
Popular in the Community