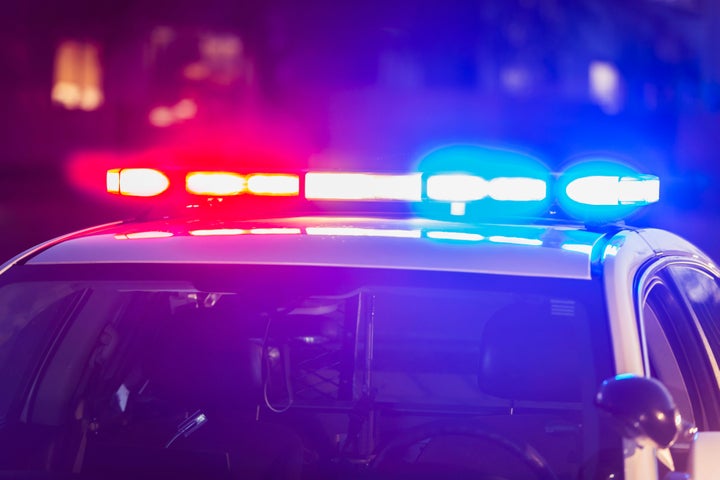 WASHINGTON ― Lawmakers laughed off the idea of using a vehicle's lights and sirens to speed up some of their trips around the nation's capital ― a request Environmental Protection Agency chief Scott Pruitt reportedly made to his security detail last year.
"I don't have any lights and sirens, so that is not an option," chuckled Sen. Ted Cruz (R-Texas) on Monday after being asked whether he would do so to beat traffic in D.C.
Pruitt wanted to "use flashing lights and sirens in his motorcade ... to expedite local trips in Washington to the airport or to dinner, including at least one trip to Le Diplomate, a trendy French restaurant that he frequented," according to The New York Times.
When the lead agent in charge of Pruitt's security detail questioned the use of lights and sirens for such a purpose ― which was against agency policy ― and told the administrator that sirens were to be used only in emergencies, he was later reassigned to a new job within the EPA, according to CBS News.
EPA chief of staff Ryan Jackson told CBS News in a statement, "We have no knowledge of anyone being removed from the detail for not using lights and sirens." Asked why the agent in charge of security was removed, an EPA spokesman said, "We do not comment on personnel matters within EPA's protective service detail."
Admittedly, the use of sirens and lights to bypass traffic in Washington may rank near the bottom of at least 23 ethics issues Pruitt is currently facing, including a sweetheart deal he got to stay in a condo owned by the wife of an energy lobbyist for $50 a night.
Lawmakers of both parties, who are frequently driven around town by aides and do not travel with a security detail, said Monday they wouldn't use lights and sirens to cut through traffic and do not think a high-ranking government official ought to, either.
"I was just talking to somebody else about how all these security precautions ― we want to protect government officials and stuff, but some of this stuff is kind of over the top," Sen. Ron Johnson (R-Wis.) told HuffPost.
Sen. John Kennedy (R-La.) said he has "never, ever owned a siren in my entire life."
"Maybe when I was a kid," he added, "I had a little fire truck with a siren on it, but my advice to all people in official positions is, No. 1, never take, accept, and use a government credit card, and No. 2, you don't need a siren in your car. You do not."
Sen. Richard Shelby (R-Ala.) appeared confused about the idea of a Cabinet official using flashing lights and sirens to get around traffic.
"I didn't know they stopped traffic for members or senators," he said. "I thought they stopped traffic for the president, foreign leaders and the vice president."
The nation's governors, as executives of their states, may also travel in a motorcade with police whose lights and sirens can stop traffic.
Sen. Joe Manchin (D-W.Va.), a former governor of West Virginia, didn't fully answer a question about whether he would use lights and sirens to beat traffic in D.C.
"I never..." he trailed off before an aide interjected by saying, "We don't have sirens."
Asked whether he would ever use the technique to beat traffic in the capital, Sen. Brian Schatz (D-Hawaii), a former lieutenant governor of his state, put his head back and laughed.
"The only time they used blue lights was in case of emergency or real safety concerns. You never used it for convenience. It was not at your discretion as the protectee; it was the head of the detail that made a determination."
He added: "It was based on the security circumstances, not your dinner schedule."
Popular in the Community