Environmental Protection Agency Administrator Scott Pruitt — a climate change denier who is pushing for sweeping budget cuts at the agency — apparently has no qualms about loosely spending some of that budget on himself.
In his first seven months on the job, the former Oklahoma attorney general has racked up a questionable tab that includes non-commercial airfare, an unprecedented security detail and a soundproof booth for making confidential phone calls.
CBS News reported Wednesday that Pruitt and other EPA staff took a private flight July 27 from Tulsa to Guymon, Oklahoma, where Pruitt spoke to farmers about his plans to nix the Obama administration's Waters of the United States rule. The flight, booked by the Interior Department as part of an inter-agency program, later took the group to Oklahoma City. The total cost: $14,285.71.
In all, Pruitt's non-commercial airfare has cost taxpayers more than $58,000, according to reports by CBS and The Washington Post. That includes a $36,068.50 flight aboard a military jet to and from Cincinnati, where he joined President Donald Trump for a speech on infrastructure, and a $5,719.58 chartered flight from Denver to Durango, Colorado, to visit the Gold King Mine, where two years earlier the EPA caused a wastewater spill that polluted waterways in Colorado, New Mexico and Utah.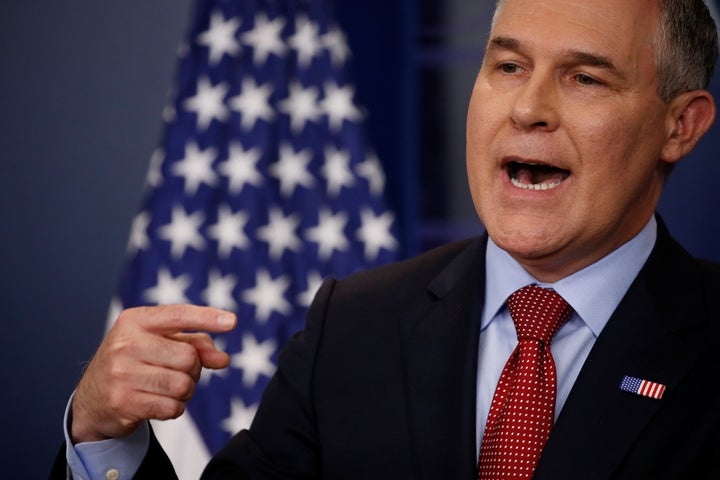 EPA spokeswoman Liz Bowman told HuffPost that Pruitt has taken one charter flight and three government flights; however, she did not respond to questions about what those flights' costs were and why they were required. She did, however, tell The Washington Post that Pruitt usually flies commercial and that the private flights stemmed from unusual circumstances, including flight delays.
Pruitt has also made headlines for maintaining a round-the-clock security detail that cost more than $830,000 for his first three months on the job, nearly double that of his predecessors, as E&E News reported in July.
"Administrator Pruitt's reported use of private aircraft is just the latest example of repeated and blatant abuse of taxpayer funds by the Trump Administration," Rep. Frank Pallone Jr. (N.J.) and the others wrote in a letter to EPA Inspector General Arthur Elkins.
"American taxpayers deserve assurances that their tax dollars are not wasted by the government's highest officials."
Pruitt has also traveled to states including Pennsylvania, Missouri and Indiana, where — on the taxpayer's dime — he has blasted the Obama administration for its so-called war on coal and accused it of mishandling the EPA's Superfund program.
The seemingly frivolous spending by Pruitt comes as he and Trump are looking to ax the agency's funding to just $5.65 billion ― a 31.4 percent reduction — and eliminated up to one-fifth of the agency's staff.
Pruitt, who has deep ties to the fossil fuel industry, said in February that those who want to see the EPA eliminated completely are "justified" in their beliefs. He has defended Trump's proposal for a reduced agency, saying it "supports EPA's highest priorities."
Before You Go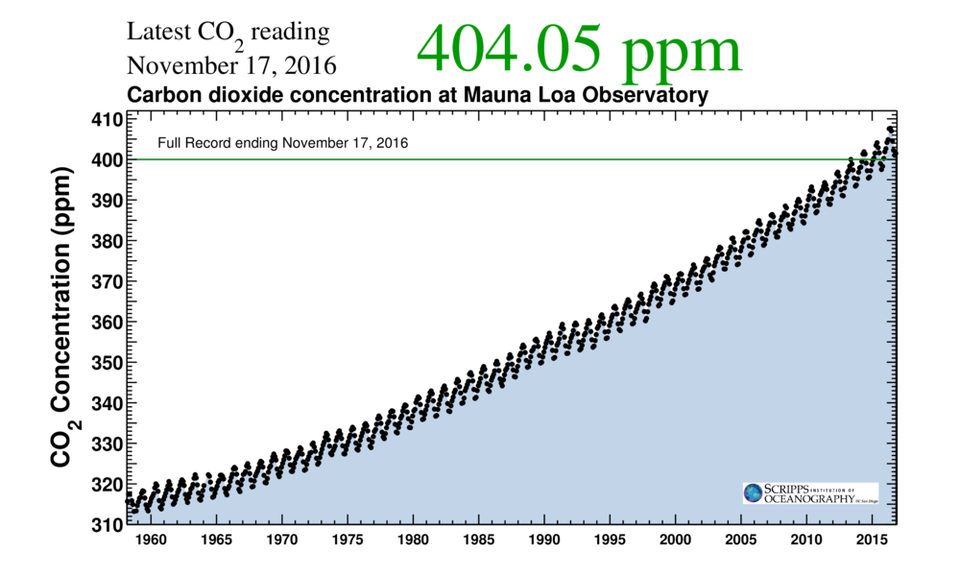 Climate Visuals For The Climate Change Denier In Your Life
Popular in the Community