When the Senate Environment and Public Works Committee convened last week to vote on Scott Pruitt's confirmation as administrator of the Environmental Protection Agency, 10 out of 21 committee members were conspicuously missing.
All of the committee's Democrats boycotted the vote, citing concerns that Pruitt, Oklahoma's attorney general, had not adequately responded to their questions during his confirmation hearing. They said Pruitt had also failed to fulfill open records requests regarding his ties to the fossil fuel industry, which has provoked anxiety among conservationists and public health experts.
The committee's Republicans advanced Pruitt's nomination despite the boycott, and he's expected to face a full Senate vote next week.
But Pruitt may not be off the hook just yet.
The media watchdog group Center for Media and Democracy, with legal representation from the American Civil Liberties Union, filed a lawsuit against Pruitt in an Oklahoma court on Tuesday seeking to force Pruitt to respond to nine open records requests. The requests were filed as far back as January 2015. The suit is also seeking the release of communications between Pruitt's office and the energy industry, including corporations like Koch Industries, Peabody Energy and the National Coal Council.
CMD said in a statement that Pruitt had "yet to turn over a single document," despite acknowledging last year that his office had "3,000 emails and other documents" relevant to the requests.
"We are doing this because these emails should be released so that people can properly vet his record before the Senate votes to confirm him," Nick Surgey, the center's director of research, told Reuters news agency.
The lawsuit accuses Pruitt of violating Oklahoma's Open Records Act in failing to publicly release the documents. The act mandates that a public body "must provide prompt, reasonable access to its records" to allow people to be "fully informed about their government."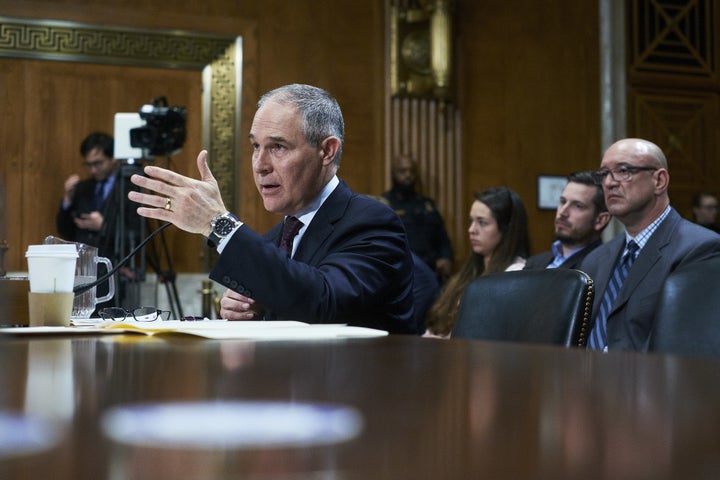 Ryan Kiesel, executive director of the Oklahoma chapter of the ACLU, said Tuesday that Pruitt's office had two years to respond to a lawful request for documents.
"Instead of complying with the law, he has stonewalled public interest groups, the United States Senate, and the American people," Kiesel said in a statement.
"Pruitt's refusal to turn over these documents is unreasonable and unjustifiable," he continued.
"The lawsuit we filed today serves notice that when it comes to accountability and transparency, no government official is above the law."
The Center for Media and Democracy said an expedited hearing is scheduled for Feb. 16.
The Oklahoma Attorney General's office has agreed to a judge's order requiring it to retain all relevant documents while the case is pending, the group said.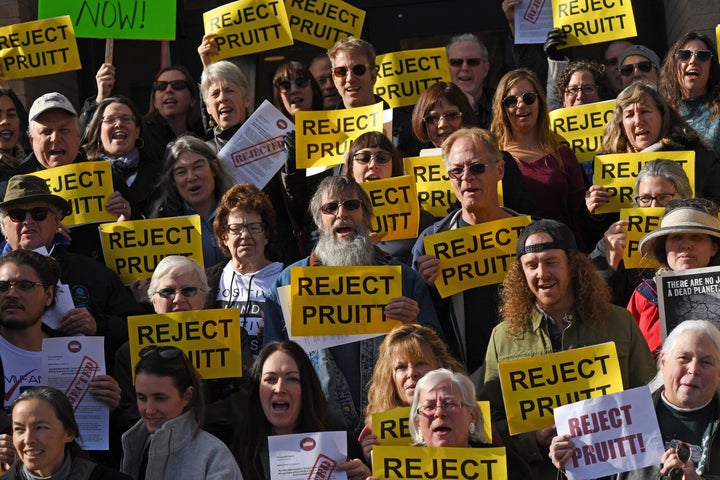 Pruitt's ties to the oil industry have come under heavy scrutiny in recent weeks. He has received more than $300,000 in contributions from the fossil fuel industry since 2002. As attorney general, he's been accused of prioritizing industry interests over the health of the environment and his constituents.
In 2014, The New York Times reported that Pruitt, together with other Republican attorneys general, had formed an "unprecedented, secretive alliance" with major oil and gas companies to undermine environmental regulations. One of the firms, Oklahoma's Devon Energy, drafted a letter for Pruitt to send to the EPA in 2011. Pruitt printed the document on state letterhead and sent it off, almost verbatim, to Washington, D.C.
Pruitt also joined industry players in filing lawsuits to stop regulations, including Oklahoma Gas and Electric and the Domestic Energy Producers Alliance, an industry-backed nonprofit group.
In a letter published Monday, more than 440 former EPA officials urged the Senate to reject Pruitt's nomination. "Mr. Pruitt's record raises serious questions about whose interests he has served to date and whether he agrees with the longstanding tenets of U.S. environmental law," the letter reads.
Support HuffPost
The Stakes Have Never Been Higher
Before You Go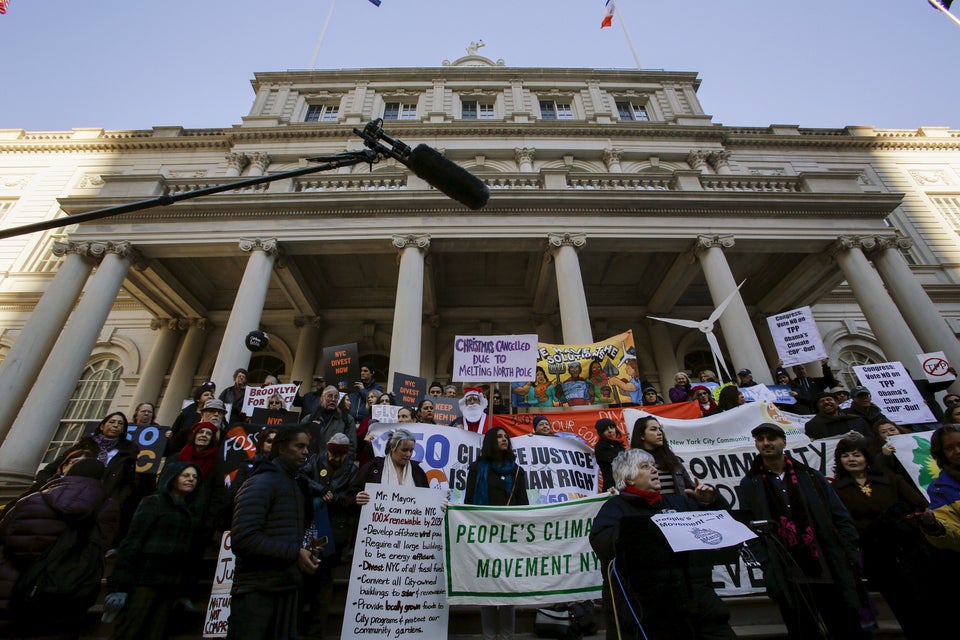 What You Can Do Right Now To Stop Donald Trump's Dangerous Climate Agenda
Popular in the Community