WASHINGTON — The man in charge of protecting human health and the environment traveled to one of America's oldest coal-fired power plants on Thursday, continuing what is shaping up to be a dirty energy tour.
It also comes a day after the American Lung Association released its annual air quality report, which found nearly 4 in 10 Americans are breathing dangerous levels of pollution and warned the Trump administration that sidelining efforts to curb emissions would jeopardize public health.
Pruitt echoed the message he delivered on April 13 at Pennsylvania's Harvey Mine. "The war on coal is over; the war on fossil fuels is over," he told workers at the 1,153-megawatt facility in Missouri, according to the Moberly Monitor-Index.
"Last week, I went underground in a Pennsylvania coal mine, and today I got a firsthand look at a Missouri coal-fired power plant," Pruitt said in a statement released after his visit. "Coal is, and will continue to be, a critical part of America's energy mix."
The "Back-to-Basics" agenda purports to refocus the EPA in a way that promotes economic growth while continuing to protect the planet. But Pruitt's tour to promote the plan has, at least thus far, been a celebration of the coal industry, which the new EPA chief said was subject to a "regulatory assault" under former President Barack Obama.
"I saw today just how important this fuel source is to affordable electricity and economic development in the region, especially in the agriculture community," Pruitt said Thursday.
Late last month, President Donald Trump, surround by coal miners, signed an executive order instructing the EPA to review Obama's Clean Power Plan, a policy limiting greenhouse gas emissions from power plants. The order also took measures to further protect the coal industry, namely by instructing the Department of the Interior to lift a temporary ban on coal leasing on federal lands that the Obama administration put in place last year.
Pruitt's visit to a coal-fired plant comes as little surprise, given the administration's attempts to "throw out life-saving protections that keep pollution out of our air and water," Andy Knott, a senior representative of the Sierra Club's Beyond Coal Campaign, said Thursday.
"This plant represents the Trump and Pruitt vision for America's energy future: filthy, fifty-year-old coal plants that willingly pump out deadly pollution unabated while fossil fuel executives get rich and the rest of us get sick," Knott said in a statement.
A 2013 report by Environment America listed Thomas Hill as the 68th most-polluting power plant in the nation, with annual emissions equivalent to 1.73 million passenger vehicles. And EPA data shows that from 2009 to 2016, the plant's nitrogen oxide emissions increased 229 percent.
"If you would have told me a year ago we could be here today with Scott Pruitt as administrator of the EPA, I would say surely it couldn't be that good," Sen. Roy Blunt (R-Mo.) said as he introduced Pruitt, according to the Moberly newspaper. "We now have someone at the EPA who has fought the EPA but is willing to make a new commitment to do what the EPA is supposed to do: Look for environmental problems and solve them."
Sen. Tom Carper (D-Del.) blasted Pruitt's plan on Thursday, tweeting that it takes America "back to when our air was filled with toxic smoke and our water was polluted with waste."
Before You Go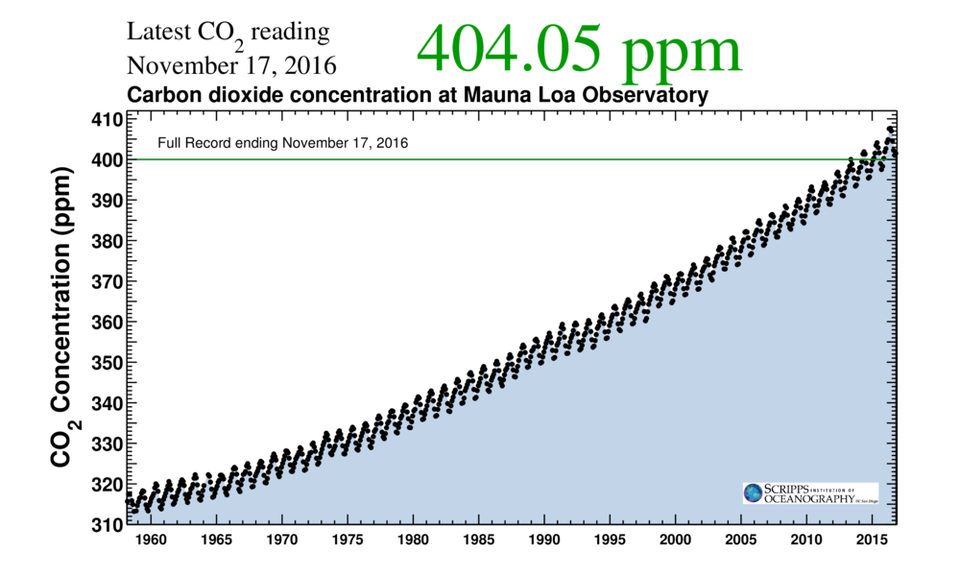 Climate Visuals For The Climate Change Denier In Your Life
Popular in the Community