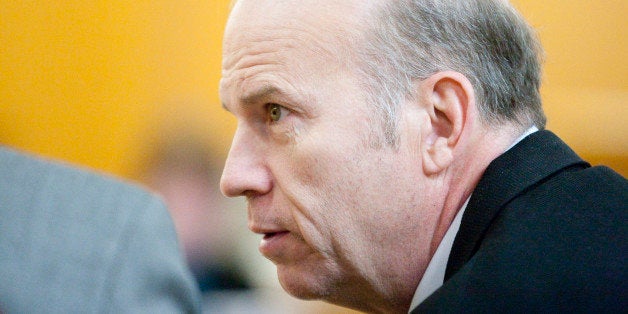 (Reuters) - The Kansas Supreme Court on Friday upheld a man's conviction in the 2009 slaying of a late-term abortion doctor but sent the case back to a lower court for resentencing.
Scott Roeder was convicted and sentenced to life without the possibility of parole for at least 50 years in the shooting death of George Tiller at a Wichita church.
Tiller was one of the few doctors in the country to perform late-term abortions and his Wichita clinic was a focal point for anti-abortion protests.
Roeder, 56, testified at his trial that he killed Tiller, 67, to stop abortions, but appealed his conviction for first degree murder and the Sedgwick County District Court's sentence, referred to colloquially as a Hard 50 sentence.
The Kansas Supreme Court ordered a new sentencing hearing for Roeder, ruling that only a jury, and not a judge, could impose a Hard 50 sentence.
Sedgwick County District Attorney Marc Bennett said on Friday that he would ask a jury to impose a Hard 50 sentence on Roeder during the resentencing.
The state supreme court justices rejected several claims in upholding Roeder's conviction for killing Tiller at the church where the doctor served as an usher.
Roeder had argued that he should have been granted a change of venue and that the jury should have been allowed to consider a charge of voluntary manslaughter instead of murder based on his belief that killing Roeder was necessary to prevent more abortions.
(Reporting by Kevin Murphy in Kansas City; Editing by David Bailey and Sandra Maler)
REAL LIFE. REAL NEWS. REAL VOICES.
Help us tell more of the stories that matter from voices that too often remain unheard.