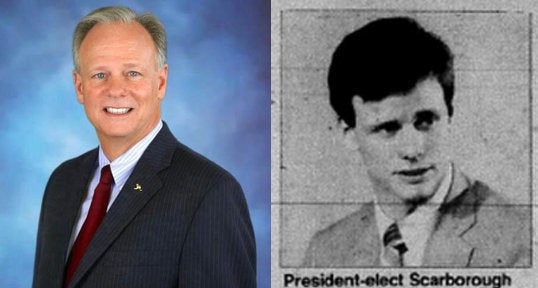 University of Akron President Scott L. Scarborough apologized Wednesday for anti-gay comments he made as a student government president in 1985.
As head of the Students' Association at the University of Texas at Austin, Scarborough protested against a resolution that urged the school's regents to enact a policy barring discrimination against lesbian and gay individuals. In his objection, he suggested gay men contracted AIDS from contact with "fecal matter" and warned that hiring anyone who was gay was a "potential health hazard," according to newly unearthed newspaper articles from the time.
"Like many people, my views have evolved over the last 30 years," Scarborough told The Huffington Post in a statement Wednesday. "We all have learned much since those days and, if I knew then what I know now, I would not have taken the steps that I did or said what I did as a student in the 1980s. I sincerely regret any offense or concern those past actions or statements have caused."
The 30-year-old newspaper clippings from the Daily Texan were published Wednesday by anonymous university activists calling themselves Graduates Over Greed. Additional microfilm clips, located by HuffPost, are reproduced below. Two witnesses from the time corroborated the newspaper accounts.
Casey Dobson, one of the sponsors of the 1985 resolution at Austin, said he brought the legislation forward after a meeting with a group of gay students. "It just seemed a matter of basic fairness to me," Dobson said. He couldn't imagine someone today taking the position Scarborough did back then, he added, saying that he remains "proud" of passing that resolution.
Trustees for the university discussed Scarborough's past student government activism prior to hiring him as president in 2014 and said they trust he no longer holds those views, they told the Akron Beacon Journal. Scarborough also told the paper he does not have any bias against gay people.
"During my 30 years of professional life, I have come to understand and believe that our society, and our university, must be inclusive of and safe for everyone," Scarborough said in his statement to HuffPost. "Our university must reflect the diverse composition of the community we serve and offer all capable individuals the means to pursue the American Dream. That statement encompasses everyone, certainly including the LGBTQ community."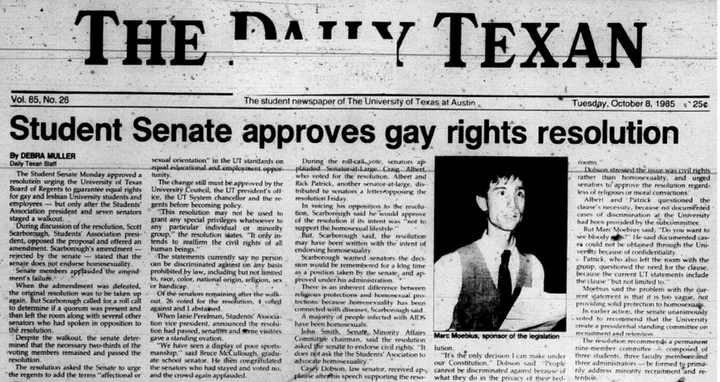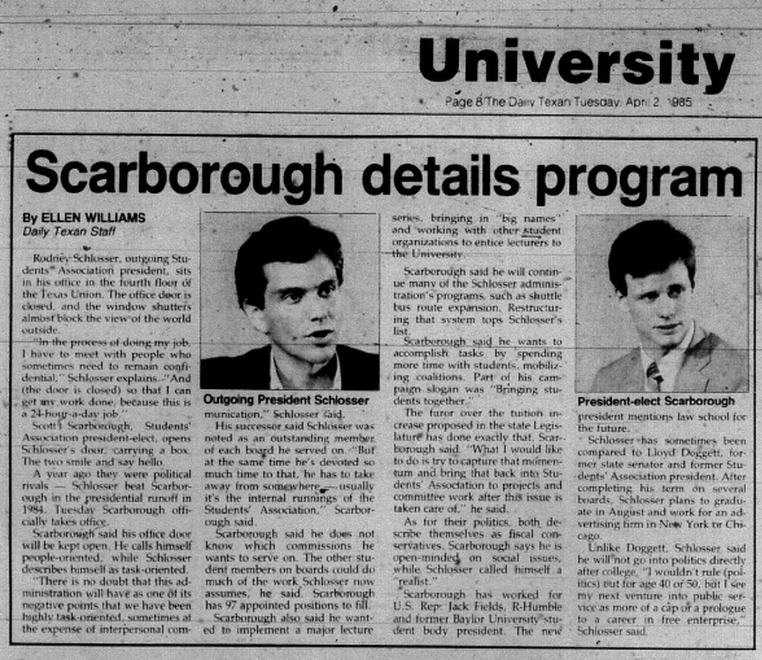 Daily Texan Reports On Scott Scarborough
Related
Popular in the Community