U.S. Senate candidate Scott Schaben, one of several Republicans running for the seat being vacated by Sen. Tom Harkin (D-Iowa), said his opponents would not be able to attack him as racist because his wife is African American.
Schaben, who is married to Iowa State University assistant basketball coach Latoja Schaben, told the Carroll Daily Times Herald of his intention to run for the seat in 2014, claiming he'd campaign as a "common-sense conservative." Schaben is one of several Republicans vying to run against Rep. Bruce Braley (D-Iowa), who announced his bid in February and is the only Democrat in the race so far.
In the interview with the Times Herald, Schaben said his family would help bring diversity to the Republican Party.
"Let's see Bruce Braley paint me as a racist with a black wife," he said.
When Schaben expressed that view during his interview with the Times Herald, he said, reporter asked if his wife was African American.

"I said, 'yeah, she's black, so if Bruce Braley wants to go ahead and paint me as a racist, have fun with that,'" he explained. "That's what it was. It wasn't like, 'Hey, come at me.'"

He continued, "Republicans are getting painted as these old, rich, white racists. I'm not old – I'm under 40. I'm not rich – I don't have a million dollars in the bank. And I am not racist. … That's one angle that you're not going be able to take on me."
Schaben recently resigned from his job as a car salesman in Ames, Iowa to focus on his candidacy. However, he told the Register that he has yet to take formal steps in his Senate bid.
The Republican is set to face off against a number of candidates in the growing GOP field, including former aide to Sen. Chuck Grassley David Young, radio host Sam Clovis and former U.S. attorney Matt Whitaker.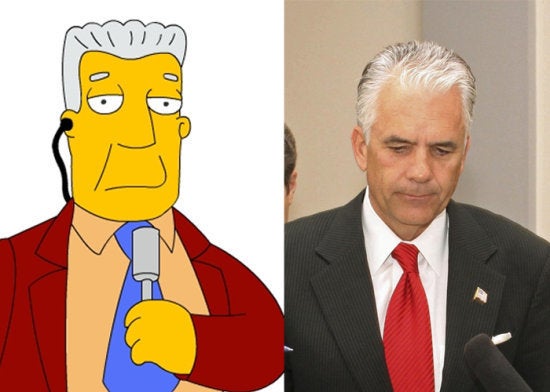 Political Look-Alikes
Popular in the Community