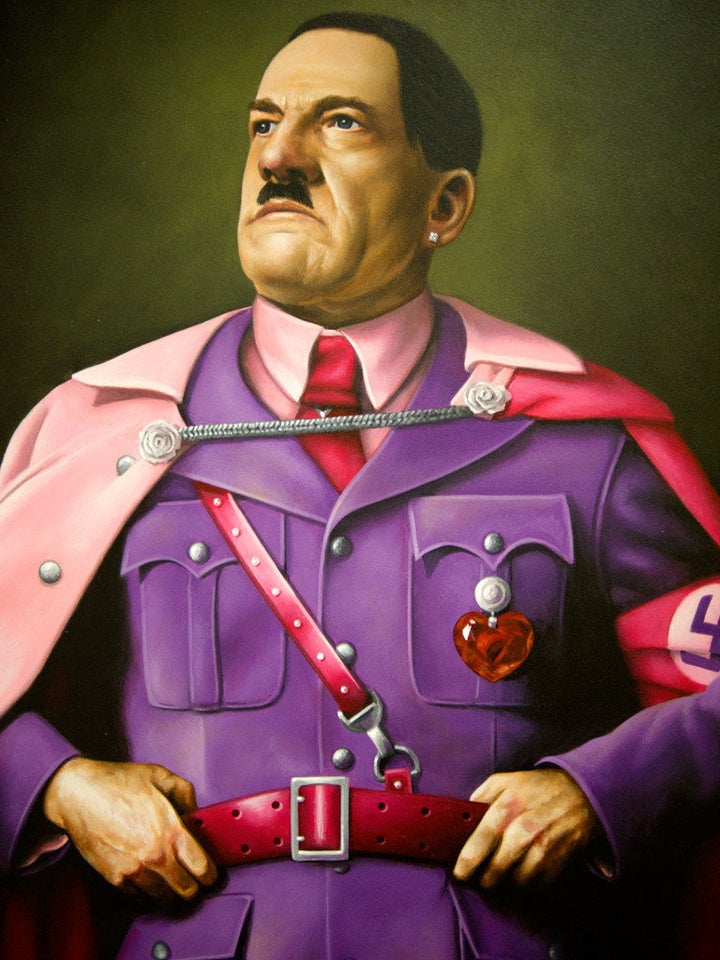 Through his work, Florida-based painter Scott Scheidly creates unorthodox renditions of tyrants, dictators and popes, turning them from drab to fab with the help of some color coordination and accessorizing. On his website, the artist says he began his exploration with color after "devouring a 10 pack of crayons" as a child. We were particularly tickled pink to come across his "fabulous" renditions of history's most notorious figures, as seen in the slideshow below.
The collection is silly, shocking and predictably offensive. Yet the works go beyond the initial gawk-factor with their reflections on masculinity, power and representation -- ideas that still resonate in our political theater today. The paintings allow for a hilarious take on some of the world's most known despots and powerful religious figures, revealing a new side to men who are not known for their sense of humor.
What do you think, does Joseph Stalin's dangly earring make you laugh or cringe?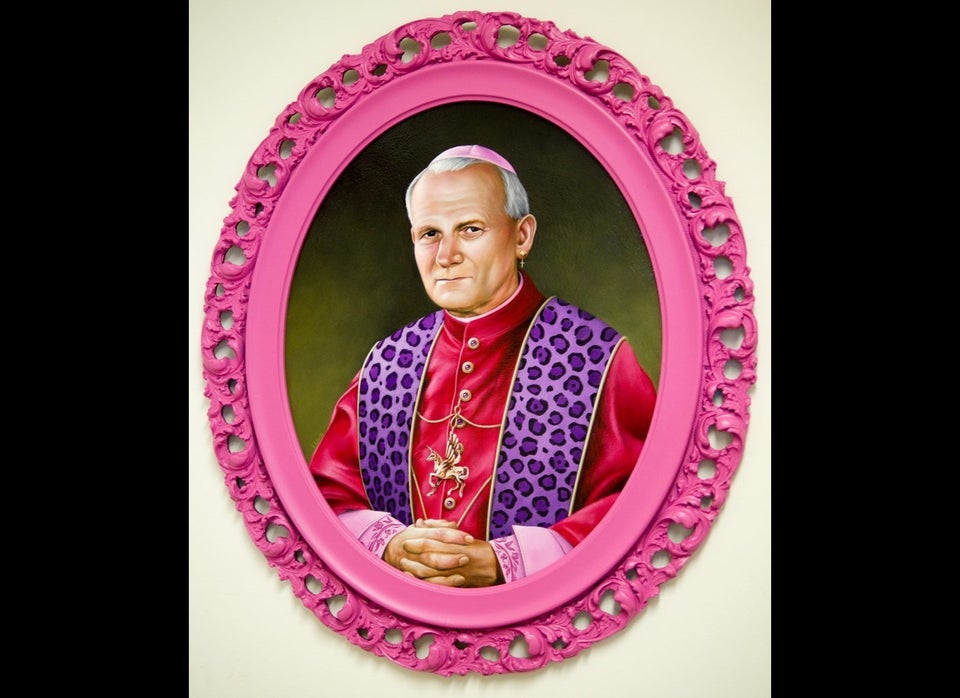 Scott Scheidly
Correction: An earlier version of this article referred to Benito Mussolin's earring when we meant Stalin's. We regret the error. (Really.)
Related
Popular in the Community