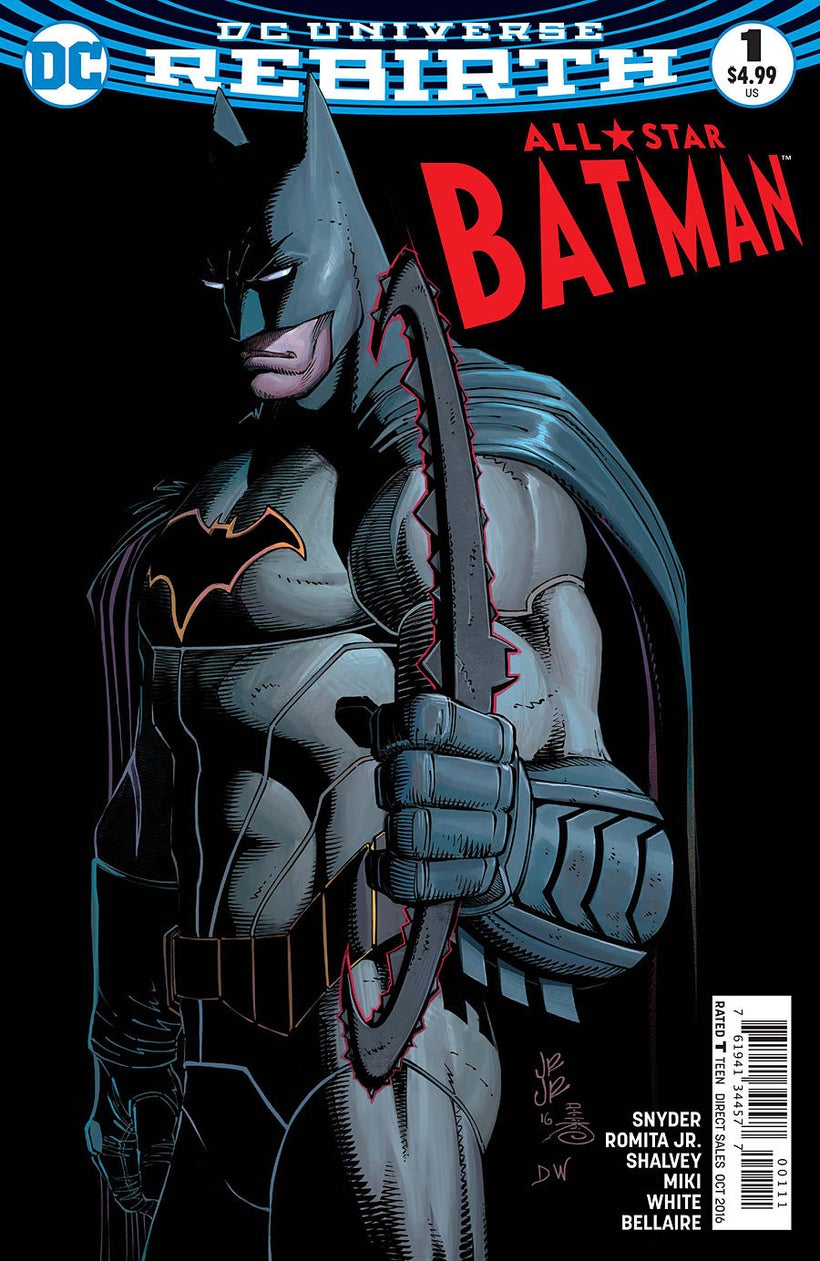 Scott Snyder and John Romita, Jr. are two of the biggest names in comics. Whenever they begin a new comic book alone, eyes turn to them to see what they're going to do. Put them together and you've got something people are going to be excited by. Put them on a Batman book and you have a recipe for exciting storytelling that is almost sure to give readers something they've never seen before.
Snyder is a veteran from American Vampire and some of the best Batman stories of the last decade. John Romita, Jr., is a legend in the industry, known for his work on Spider-Man and Kick-Ass. It's a unique combination that one wouldn't expect a book as good as "All Star Batman" to come from. The first issue comes out tomorrow and it's a cinematic feast. Imagine The Raid meets The Transporter starring Batman and Two-Face and you might get a hint of what the new book is like. Batman is transporting Two-Face to a place upstate. But Two-Face has put a price on Batman's head so large that every two-bit hood in Gotham is trying to take him down to prevent him from getting Two-Face into custody. It's a thrilling breath of fresh air, giving us a flavor of Batman unlike any we've seen before.
I asked Snyder about that new vibe and he told me about where this book came from. "[Romita and I] really felt we wanted to do something that was personal and that we felt passionately about, but also was kind of high octane and fun. Batman can be so grim and so dark sometimes, and there are great interpretations of him that way, but I just felt one of the joys of working on Batman over the last five years was being able to reinvent him occasionally to be more about inspiration and about hope and bravery. That cinematic vibe is something that feels unfamiliar and surprising, but also inviting, colorful and fun, which was what we were going for. It underscores a lot of what we were going for in the story itself."
Speaking to the cinematic vibe of the comic, Romita concurred. "I hadn't considered that [Grindhouse cinema] look until it was mentioned to me by Scott, which I love. It made perfect sense with Batman being out in the middle of this arid heatwave, dry loads with nothing on the sides, and that's actually the metaphor for the book. You can't fake, you can't hide, you got to do what you have to do. That's basically what Batman is, that's the trouble he's in. There's no hiding. That's exactly what Two-Face is doing to him. "You are a sitting duck, my man, and I'm going to bring all the shots at you." And I love it. It's a great challenge."
The story itself is an antidote to much of the dark, grim storytelling in the genre of superhero genre and is a cinema lover's dream. As you read, you can also hear the projector whirring behind you, the colors and pacing is designed in such a way that you can truly imagine the book like it's a movie. But it's not fluff. Snyder's story tackles very difficult emotional secrets and Romita and his art team Danny Miki and Dean White bring it to life in fun ways that do nothing to dull its sharp edge.
Here's a look at the first few pages: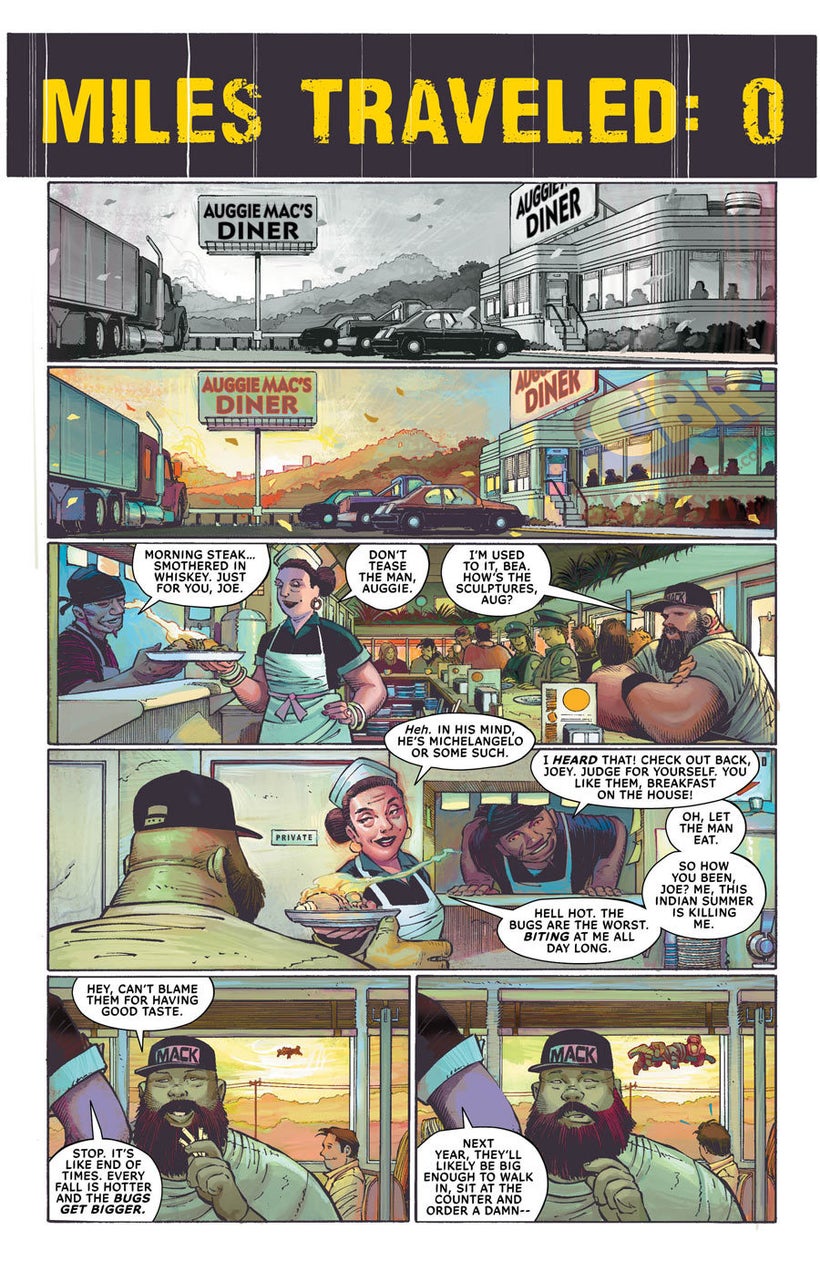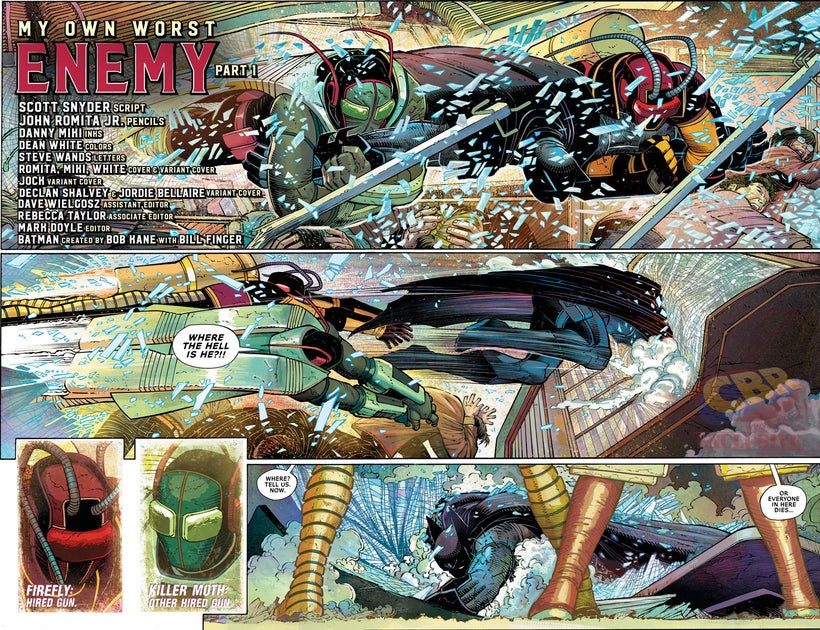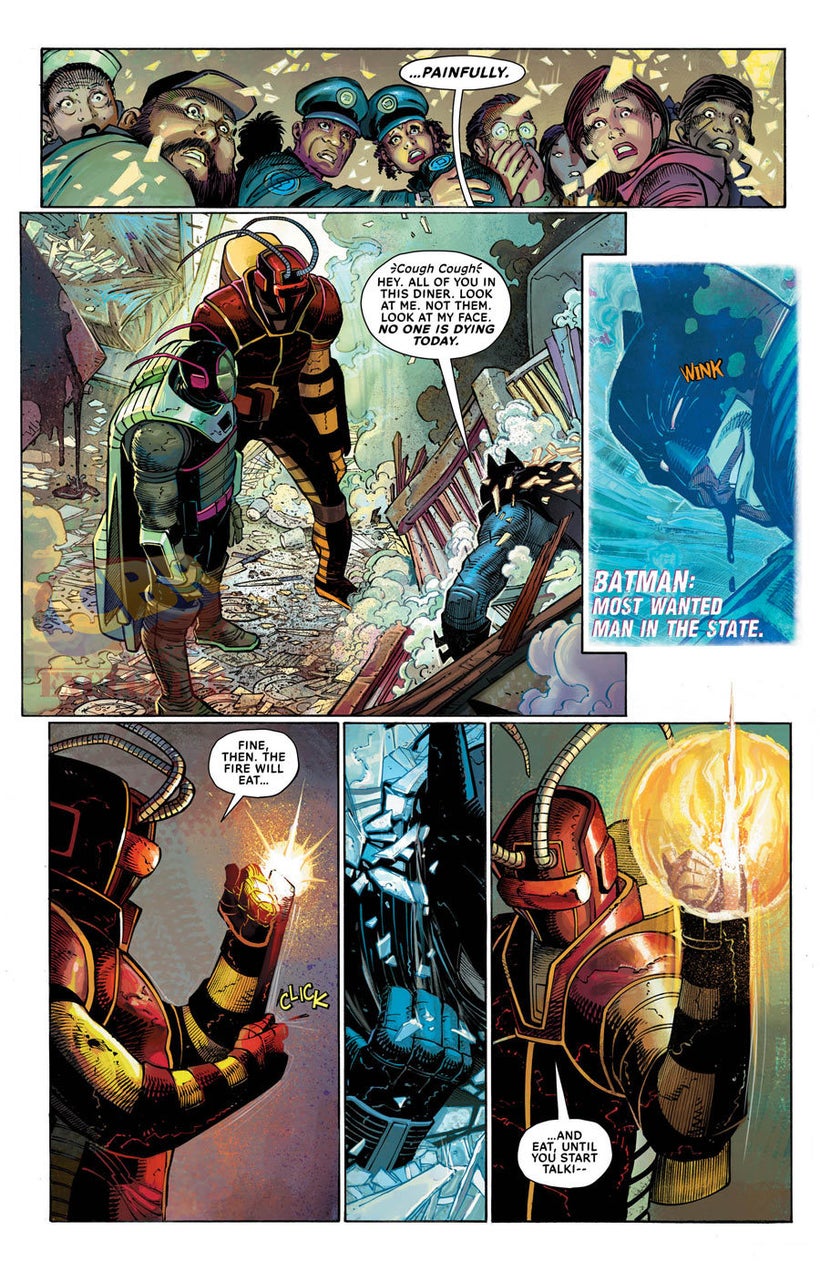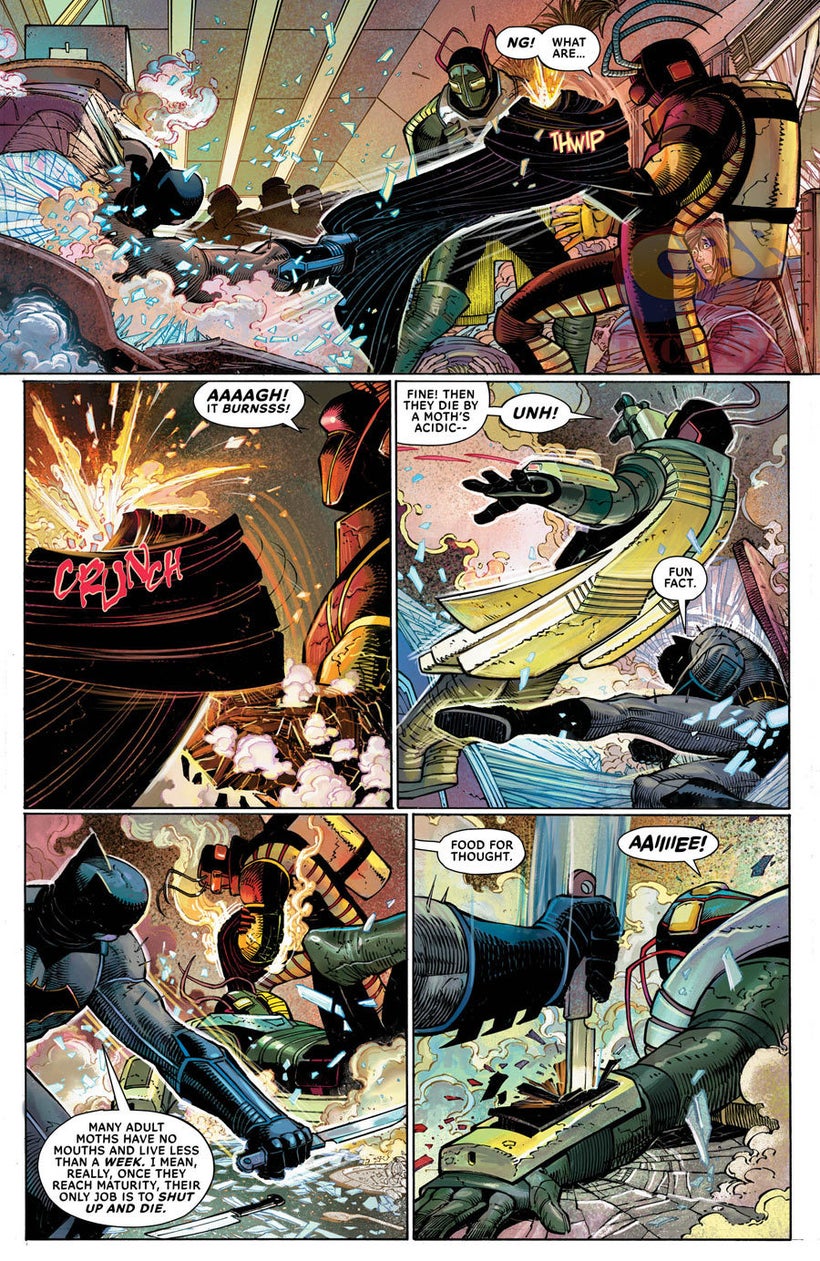 All Star Batman #1 comes out tomorrow in comic book stores across the country.
You can read the full interview with Scott Snyder and John Romita, Jr. at Big Shiny Robot!
Calling all HuffPost superfans!
Sign up for membership to become a founding member and help shape HuffPost's next chapter
This post was published on the now-closed HuffPost Contributor platform. Contributors control their own work and posted freely to our site. If you need to flag this entry as abusive,
send us an email
.