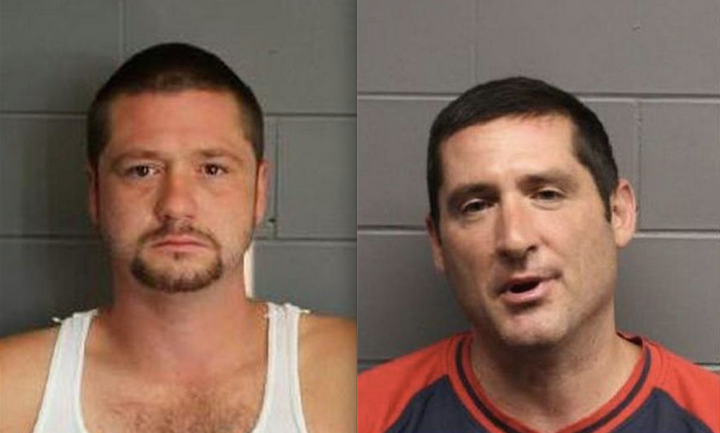 Business mogul Donald Trump implied that two brothers who allegedly attacked a Hispanic man were "passionate" after he heard of the crime.
Police say Scott and Steve Leader, both from South Boston, woke a 58-year-old homeless man on Wednesday by urinating on his face, The Boston Globe reported. The brothers, who both have extensive criminal records, apparently took away the victim's blankets, went through his belongings and attacked him.
"He was getting hit in the face and head," read a Massachusetts State Police report obtained by the Globe. "He remembers being punched several times and hit with the metal pole."
The men reportedly walked away laughing, but witnesses led police to them.
Scott Leader allegedly told arresting officers his hateful motive for the assault: the victim was Hispanic.
"Donald Trump was right -- all these illegals need to be deported," he said, according to Vox.
Trump called his constituency "passionate" when reporters asked him about the attack.
"It would be a shame," he told the Boston Herald, referring to the incident. "I will say that people who are following me are very passionate. They love this country and they want this country to be great again. They are passionate."
The Leaders pleaded not guilty to charges that included assault with a dangerous weapon, indecent exposure and making threats.
The alleged attack comes after Trump's now-infamous derogatory speech announcing his run for the 2016 Republican presidential nomination.
"When Mexico sends its people, they're not sending their best. They're not sending you," Trump said in June. "They're sending people that have lots of problems, and they're bringing those problems with us. They're bringing drugs. They're bringing crime. They're rapists. And some, I assume, are good people."
Related
Popular in the Community