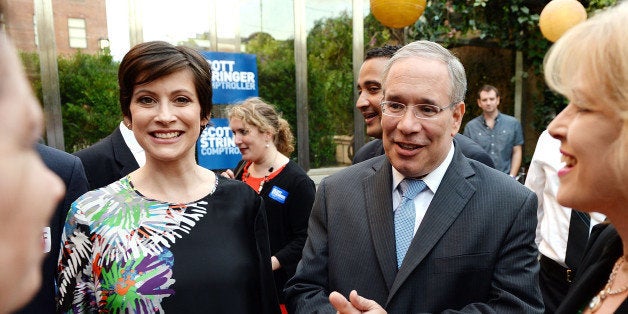 To avoid the inflated budgets that have cost city taxpayers hundreds of millions on tech projects in recent years, New York City comptroller candidate Scott Stringer on Tuesday will announce that if elected he would appoint an IT czar to monitor technology projects.
Stringer's idea stems from two of the city's most bloated tech-project budgets, he said in a statement. He cited costs from CityTimes, a software payroll program for city workers, whose budget stretched from $73 million to $625 million between 2002 to 2009. In addition, attempts to revamp the city's emergency communication system went $1 billion over budget.
"We need to reboot the way we monitor large technology contracts, because clearly taxpayers have not been getting their money's worth," said Stringer in the statement. "As comptroller, I will focus like a laser on rooting out waste and fraud in every corner of the city's budget, so that we can invest the savings in growing jobs, supporting our schools and other program that really matter to working people."
Stringer, currently the Manhattan borough president, is locked in a grueling primary battle with Eliot Spitzer, the disgraced ex-New York governor.
Investigators uncovered $500 million in fraud in CityTimes, leading to charges in 2011 against subcontractors who lined their pockets with money meant to streamline the payroll system for thousands of city employees.
The idea to consolidate the police, fire department and EMS communication systems into two 911 call centers followed a crippling blackout in 2003. But that project is behind schedule and well over budget, according to an audit by current Comptroller John Liu.
Under Stringer's proposal, an information technology auditor (whom the comptroller would appoint) would be tasked with examining tech contracts across the city.
Since Spitzer unexpectedly entered the race in July, Stringer has rolled out a series of specialized initiatives that he argues would boost the performance of the city's chief financial officer. Among those is a Sandy Audit Tracker to monitor the use of funds designated for Hurricane Sandy recovery.
Related
Popular in the Community