It's an image of an unusual twist of fate.
Back in November, while walking in New York City's Union Square, Benjamin Lowy -- a photographer with Getty Images' reportage group -- stopped to chat with a homeless man who was holding a particularly "interesting" sign, he told The Huffington Post. It read: "Give selflessly and you will reap endlessly."
Lowy quickly learned that the two had more in common than he ever could have expected.
The homeless man, Scott Sutton, said he had worked as a photojournalist and then as a darkroom manager for Archive Photos, a group that Getty Images eventually bought. The pair found that they knew a lot of the same colleagues, too.
After talking with Sutton for about half an hour, Lowy -- who focuses on conflict photojournalism -- snapped a photo of Sutton and posted it to Facebook, not expecting much of a response.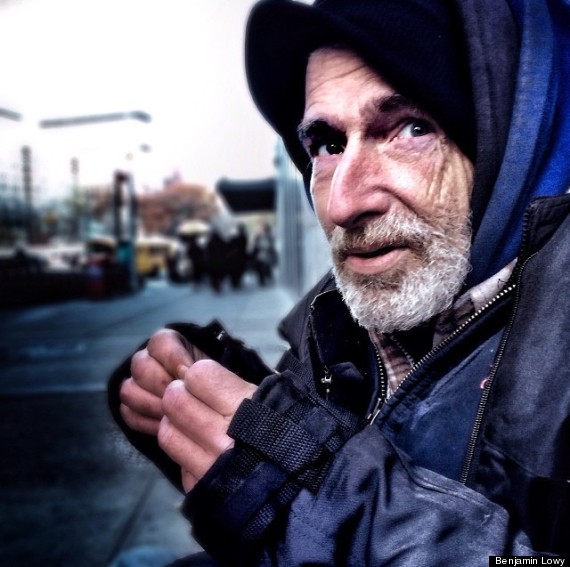 But the response proved to be overwhelming.
The photo has garnered more than 1,200 likes and an outpouring of support from people eager to help, especially from fellow photographers who feel especially connected to Sutton's plight.
But once the comments started pouring in, Lowy wasn't all that surprised that many of the most empathetic ones came from other fellow photographers.
"We are always kind of struggling artists half the time … especially in today's economic environment," Lowy told HuffPost. "A lot of people in our industry, especially in the journalism world, struggle to make ends meet. This gave some sort of visual cue that 'Oh, look what's possible.'"
While talking, Sutton and Lowy realized they were brothers of sorts when their conversation turned to their footwear.
The homeless man mentioned that his clothes had been stolen from a shelter and that he had found his boots in the garbage. Lowy noted that his combat boots had served him well in Afghanistan. "I was a photojournalist," Lowy said.
"Wow, so was I … In another lifetime," Sutton said, according to Lowy's Facebook recap. "I used to work for Getty Images. I used to cover the Balkans."
Sutton, who trained at the Rochester Institute of Technology, according to his fundraising page, said that it was a series of unbearable losses that led to his living on the streets.
"There came a point in my life when everyone I knew died," Sutton told Lowy. "I lost everyone in my family."
The former photographer told Lowy that he took a leave of absence from work after his wife, who was 13 years younger than he, died from heart disease.
One thing led to the next and Sutton has now been living on the streets for two years.
Since meeting Sutton, Lowy and his wife, Marvi Lacar, have been in close touch with their homeless friend. Whenever the New Jersey couple is in Manhattan, they check in on Sutton and have brought him jackets and took him to the Coalition for the Homeless to get help securing a social security card and a P.O. box.
After Lowy's image spread on Facebook, it caught the attention of Sutton's sister, Roxanne, who hadn't spoken to her brother since he was a teenager. Together with Lowy and his wife, she launched a GoFundMe campaign to help Sutton get back on his feet.
The fundraiser, which has a strict structure, according to Lowy, has set a goal of raising $15,000. Sutton's supporters hope to collect enough money to help him secure housing, medical and mental health care and funds for his basic needs.
For Lowy, this is a rare and welcome opportunity for he and his colleagues to come together to make a difference.
"As photographers, we strive to find those visual commonalities … to find their way into people's hearts," Lowy told HuffPost. "We don't always get these chances where we can find commonalities with people we can help. That's the most important thing to me -- that we can help someone."
Find out more about Scott Sutton and how you can get involved with helping him to get off the streets here.
Before You Go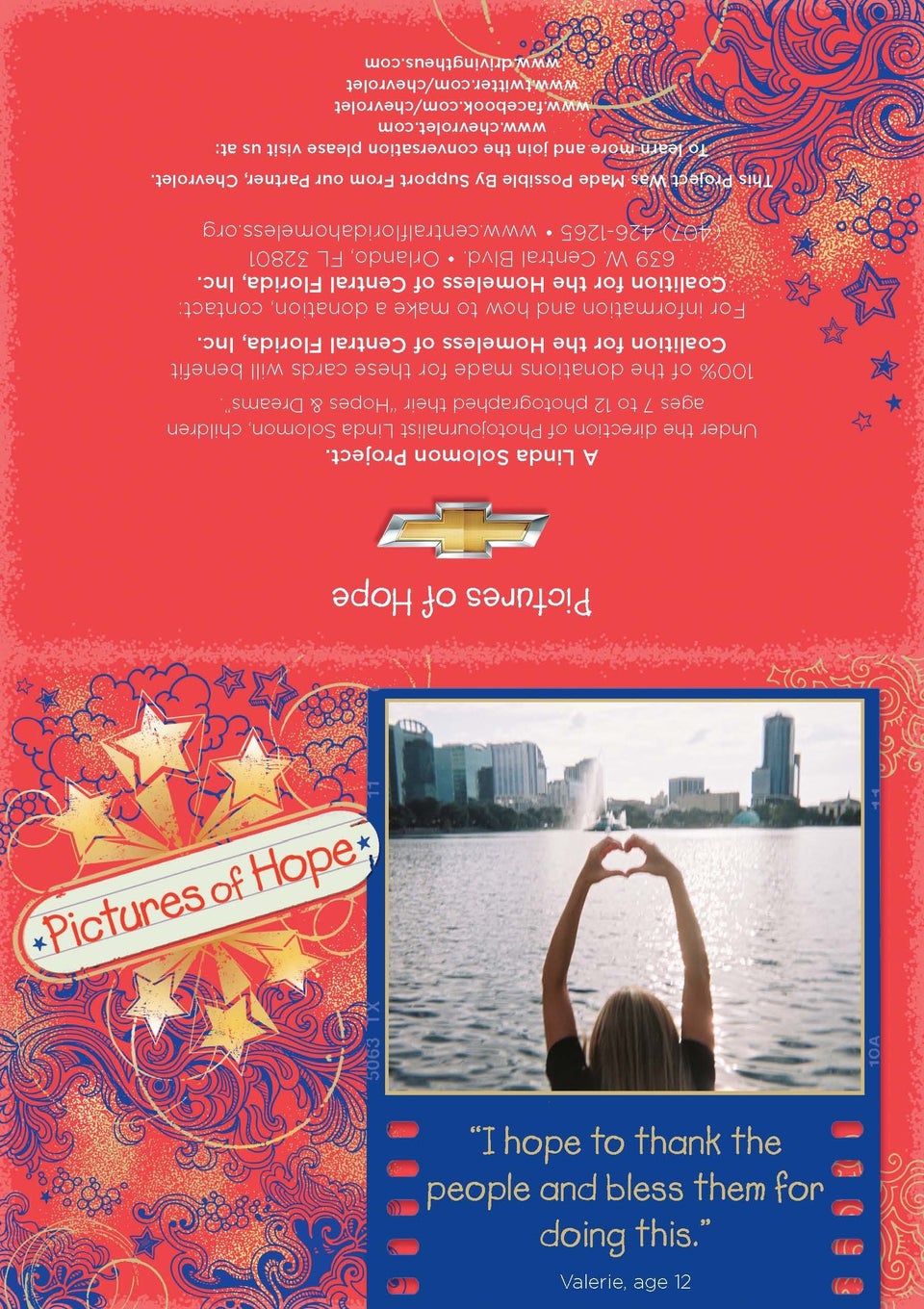 Homeless Kids Take Pictures Of Dreams For Future
Popular in the Community