Shouts erupted at Rep. Scott Tipton's (R-Colo.) town hall in Montrose, Colo., on Saturday, according to the Montrose Daily Press, with the congressman facing heat for the government shutdown.
"You don't hold America hostage," one attendee yelled at the congressman.
Resident George Schupe added, "No more shutdown, no more de-funding."
Tipton called Obamacare "broken from the start" and told anecdotes of insurance costs increasing as a result of the law.
"That's not true!" yelled people in the audience.
A network of donors working under the Latino Victory Project have pledged to oust House Republicans with sizable Latino constituencies who don't support comprehensive immigration reform.
The Daily Press reported that the immigration talk "stirred up passions."
"All they want is a better life," Gulf War veteran Tricia Biernacki said of immigrants.
Tipton later told the Daily Press that, in addition to border security, "We do need a viable guest worker program. Those ought to be the first steps that we take."
Another attendee at the town hall was more upset with President Barack Obama. Montrose businessman Glen Davis said Obama is a "crook and a liar." Davis added that it would be cheaper for him to pay his employees' hospital bills than to pay for insurance required by the Affordable Care Act.
The event grew so heated that audience members turned on each other. Attendees pointed fingers at one another and shouted their disagreements, according to the Daily Press. At one point, a Tipton staffer stepped in to stop the shouting and remind constituents to be respectful.
Mitt Romney won Tipton's congressional district by 51.8 percent in the 2012 presidential election. Tipton has been in office since 2010, when he unseated Democrat John Salazar.
Before You Go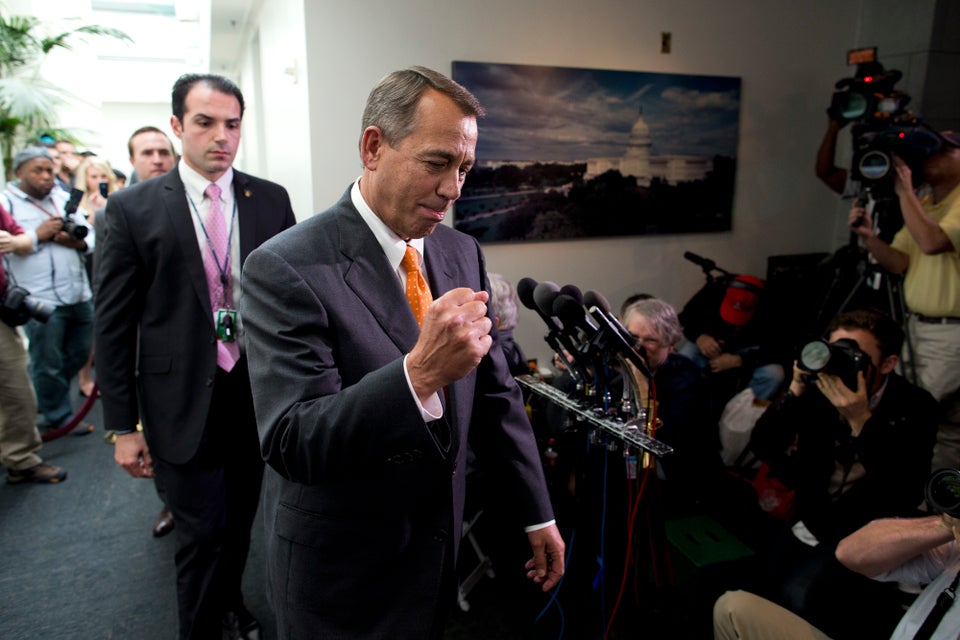 2013 Government Shutdown
Popular in the Community