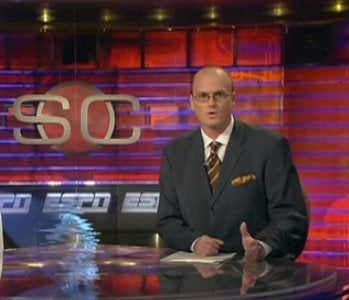 At ESPN, Van Pelt will surely continue to anchor SportsCenter, host his successful afternoon radio show, and host the network's golf coverage amongst other duties. Once the deal is officially announced with Van Pelt and ESPN, I wouldn't be surprised to see him given a few additional high-profile duties in one of those fancy network press releases.
Scott Van Pelt has grown into one of the biggest stars in the sports media over the last few years and was highly coveted by other networks, especially NBC. Out of ESPN's two highly sought after free agents in this news cycle, I would have thought Van Pelt was the more likely to leave ESPN for NBC over Michelle Beadle when this process began. Alas, it's Beadle that has left for a mix of sports and entertainment at NBC while SVP has stayed in Bristol, Connecticut.
NBC & Comcast had a lot to offer Van Pelt with network television, NBCSN, and Golf Channel. And yet, there aren't too many packages anywhere in sports that can offer what SVP already has at ESPN being one of the top guys on radio and at SportsCenter. The signs have been pointing towards Van Pelt remaining with ESPN in recent weeks with Miller tweeting that he was working beyond his original contract with the WorldWide Leader.
ESPN would have been fine in the long run regardless, but it's an encouraging sign that they did enough to keep Scott Van Pelt, who is one of the top pros in the business. SVP isn't a yeller, nor does he depend on catchphrases and nicknames. Instead, he's intelligent and engaging in each of his roles at ESPN. Hopefully this can be a sign of things to come in Bristol as ESPN rewards more of its personalities in the Van Pelt mold.

Popular in the Community