Wisconsin Governor Scott Walker (R) dropped hints on Sunday that he is considering a run for president in 2016.
Appearing on NBC's 'Meet The Press', he told host Chuck Todd that "I care deeply about not only my state but my country. We'll see what the future holds."
When asked if he would support fellow Wisconsinite Rep. Paul Ryan (R) for president, Walker punted.
"I love Paul Ryan," he said. "I've said many times before I'd be the president of Paul Ryan fan club. But I do think if we're going to beat Hillary Clinton in this next election, we've got to have a message that says, "Hillary Clinton is all about Washington." I think in many ways, she was the big loser on Tuesday because she embodies everything that's wrong with Washington."
He said that he believes "governors make much better presidents than members of Congress."
It's no secret that Walker has his eye on the White House. In 2011, his battle against unions' collective bargaining rights propelled him to the national spotlight and popularized him among conservatives. He survived a recall and won three elections in a battleground state that tends lean blue.
In the interview, Walker also took a veiled shot at Republican governors who have chosen to expand Medicaid in their states as part of the Affordable Care Act.
"States that have taken the Medicaid expansion are betting on the fact that the Congress and the president, who can't deal with the $17 trillion are going to magically somehow come up with new money," he said. "Relying on the federal government for your balancing a budget is really I think a fool's bet."
Watch the interview in the clip above.
Support HuffPost
The Stakes Have Never Been Higher
Before You Go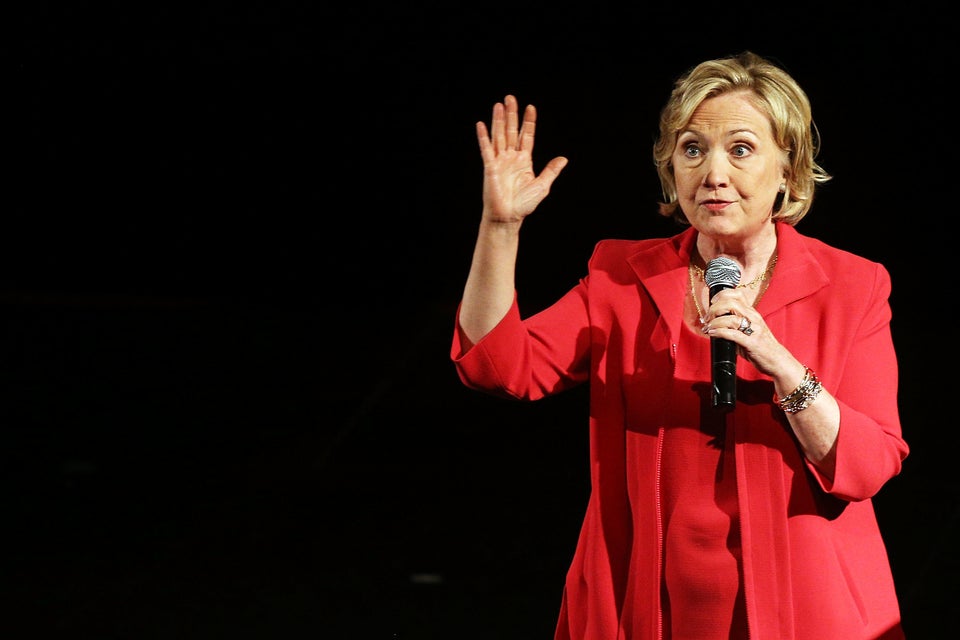 Potential 2016 Presidential Contenders
Popular in the Community