 Walker attended Marquette University but left before he finished his degree to take a job with the Red Cross. Walker has said before he first went to college "not just to get an education for an education's sake, but to get a job."
A spokeswoman said the governor wants to finish his college degree through the University of Wisconsin-System's innovative online course offerings. For now, however, Walker is still waiting for the right degree program to be added to the lineup of the still fledgling program.

"Governor Walker would like to finish his degree through the UW FlexOption once they expand the degree offerings," Laurel Patrick said.
"But at some point, hopefully by next school year, they might start offering other courses beyond those," Walker said. "None of those are in my area of expertise, but I'd love to in the future be one of the students."
This story has been updated.
Before You Go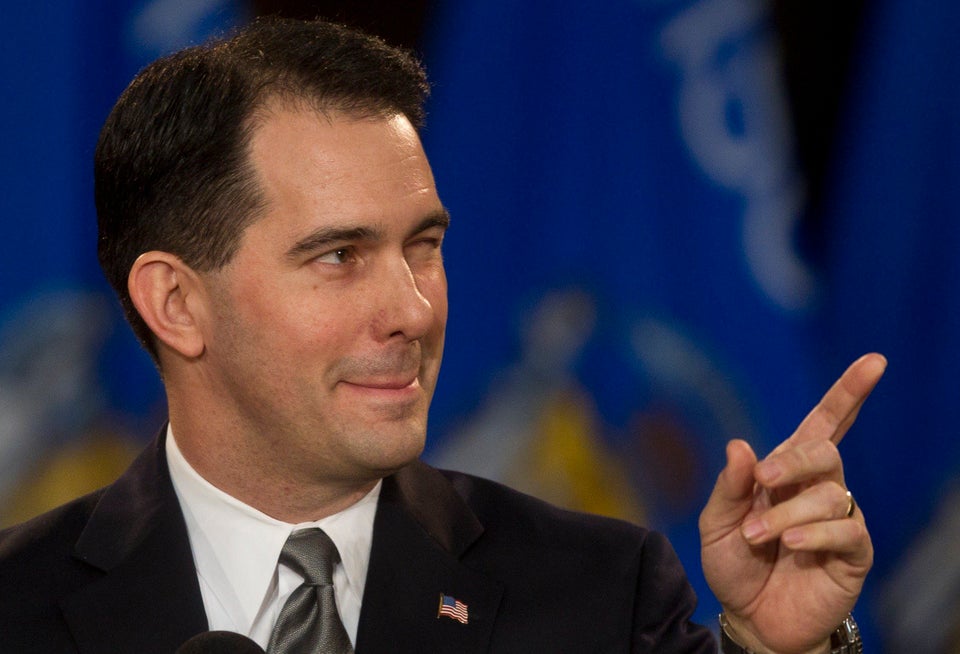 Scott Walker Pointing Fingers
Popular in the Community