What does Wisconsin Gov. Scott Walker (R) think about South Carolina flying the Confederate flag outside its state Capitol? It depends on when you ask him.
As a member of the Wisconsin State Assembly in March 2000, Walker voted in favor of a resolution calling on South Carolina to "immediately stop flying the Confederate flag in an official capacity."
Walker also backed an amended version of the resolution that month, which added Mississippi and Georgia to the list of states Wisconsin legislators asked to cease flying the Civil War-era banner commemorating the slave-owning South.
But in the wake of the deaths of nine people at a historically black church in Charleston, South Carolina, last week, the all-but-certain 2016 Republican presidential candidate initially indicated he had changed his mind of the issue. Walker at first did not add his voice to those calling for legislators to take down the controversial banner, calling it a "state issue."
"The placement of a Confederate flag on the Capitol grounds is a state issue and I fully expect the leaders of South Carolina to debate this but the conversation should wait until after the families have had a chance to bury and mourn their loved ones," Walker said in a statement to BuzzFeed last week.
Then on Monday, after a growing wave of Republican leaders in and out of South Carolina called for the flag to be removed from their state Capitol grounds, Walker appeared to revert back toward his original position on the matter, noting his preference for removing the flag.
"I am glad @nikkihaley is calling for the Confederate flag to come down. I support her decision," he tweeted, in reference to South Carolina Gov. Nikki Haley's (R) call to remove the flag during a Monday afternoon press conference.
The controversial flag has flown next to a monument honoring Confederate soldiers on the Capitol grounds in Columbia since 2000, when a legislative compromise moved it from the Capitol dome.
Walker, who is expected to officially announce his White House run next month, has faced criticism for refusing to acknowledge instances in which he has changed his position on issues.
Last month, he argued that his change of heart on immigration reform did not constitute a "flip," since as governor, he had never had to vote on the issue.

Before You Go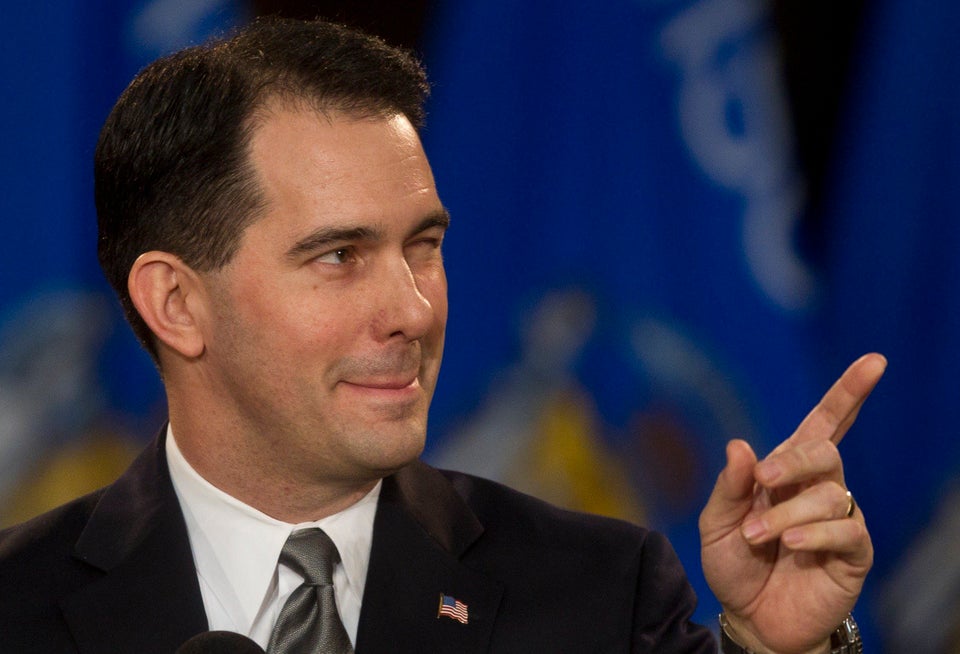 Scott Walker Pointing Fingers
Popular in the Community