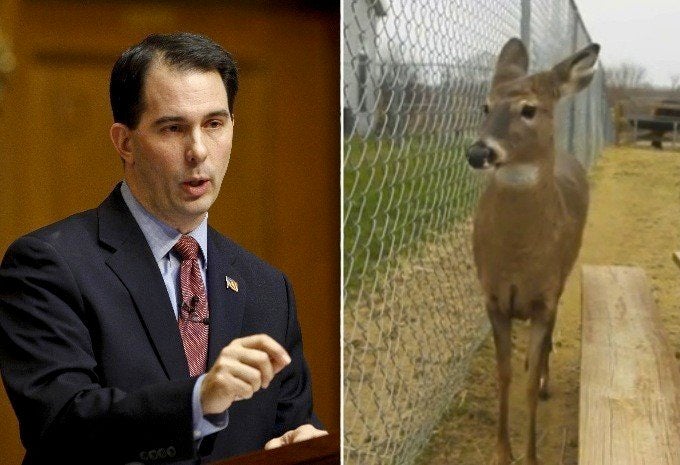 A southern Wisconsin deer who state officials reportedly wanted to euthanize will likely live to see another Christmas thanks to an unofficial pardon from Governor Scott Walker brought on largely by pressure from concerned Chicago Tribune readers.
According to the Tribune, Graaf kept the orphaned baby deer alive by feeding her formula for puppies while he attempted to find a wildlife shelter that would take her in. That plan was complicated by the fact that Charlotte was found in a chronic wasting disease (CWD) zone. When he continued to keep the deer and refused to surrender her to the Wisconsin Department of Natural Resources to be euthanized, the agency charged the man with unauthorized taking of deer from the wild, which comes with a $2,000 fine and the threat of eight months of jail time.
The DNR and a Walworth County assistant district attorney noted to the Journal-Sentinel that they are now attempting to find a home where Charlotte "can live and be safe and not infect other deer with chronic wasting disease."
Watch a video report on Charlotte here.
REAL LIFE. REAL NEWS. REAL VOICES.
Help us tell more of the stories that matter from voices that too often remain unheard.