Wisconsin Gov. Scott Walker (R) signed the new state budget into law on Sunday with a last-minute change that strips the words "living wage" from state laws and replaces it with "minimum wage."
The change means minimum-wage Wisconsin workers will earn nearly $6,000 per year less than what the Massachusetts Institute of Technology calculates is a living wage in the state. And they will have no recourse, according to the Center for American Progress. MIT says a living wage would be $10.13 an hour.
The new law eliminates the ability of low-wage workers to appeal for a living wage. Previously, Wisconsin law stated that employee pay "shall be not less than a living wage," defined as "adequate to permit any employee to maintain herself or himself in minimum comfort, decency, physical and moral well-being." Wisconsin's living wage was tied to the state minimum wage, currently $7.25 an hour.
The old law allowed residents to challenge the living wage amount with the Department of Workforce Development. Last year, 100 workers, most earning just above the minimum wage, did just that, contending their pay wasn't a living wage. The state denied their claim, declaring "there is no reasonable cause to believe that the wages paid to the complainants are not a living wage." The workers later filed a lawsuit against the state.
Walker, who announced his 2016 presidential campaign on Monday, also decided workers don't need weekends off. According to the Milwaukee Journal Sentinel, the budget Walker signed "would allow factory and retail employees to work seven days without a day off, as long as they said in writing that they were doing so voluntarily." The old law required employers to give workers at least one day off for every seven days of work.
Before You Go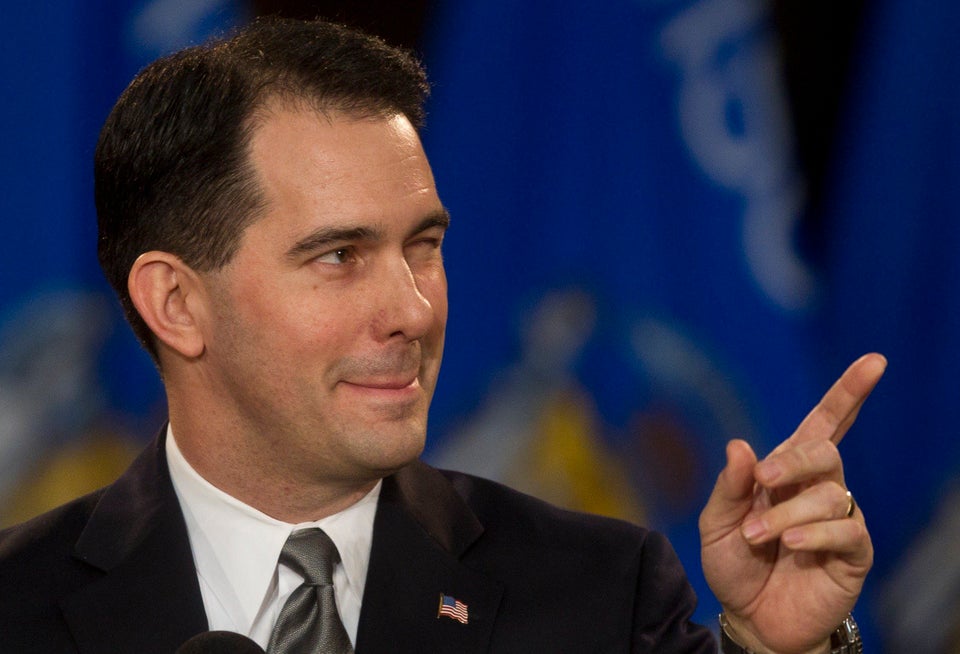 Scott Walker Pointing Fingers
Popular in the Community