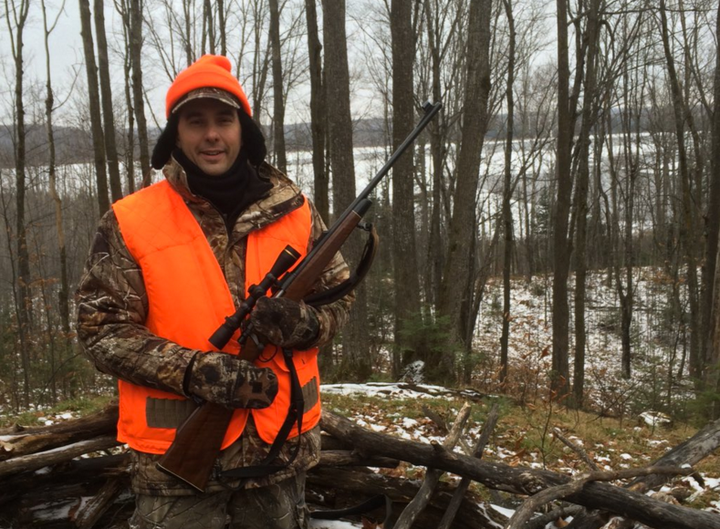 Scott Walker, once a front-runner for the Republican presidential nomination, stunned the political world in September by withdrawing from the race after his campaign sputtered and ran out of cash. A candidate that was once said to be able to unite the establishment and conservative wings of the Republican Party, Walker instead bowed out in a defeat that relegated him to relative obscurity.
Yet the Wisconsin governor's political winter hasn't been all that bad.
Sure, he may no longer command the attention of the national press or the affection of Republican voters across the country. But the guy is living life -- and he's making it look good, arguably more so than the grueling hell that encapsulates the modern presidential campaign.
Now that he's no longer in the race, Walker has enjoyed the freedom to have some fun -- even surviving "an unexpected tumble" on Sunday that once would have made bigger headlines. According to the Wisconsin State Journal, Walker fell unexpectedly on the steps of the executive mansion while greeting children at a Christmas tree lighting ceremony in Madison. The state's tourism secretary jokingly explained afterward that the governor had been "nipping at the eggnog a little bit."
So what else has Walker been up to since calling it quits?
And enjoying delicious custard...
 He's been going to the movies:
And getting ready for Christmas...
He's been attending sporting events:
And getting a little frustrated with his beloved Green Bay Packers...
 And enjoying the views...
He's been celebrating all the important holidays:
And marking the big one with his favorite lunch, of course ...
He's been taking some artistic selfies:
And snapping pics of the sunset ... #nofilter
He's been hanging out with the fam at the pub ...
And he's been out shopping ...
He's been touring Wisconsin's businesses:
And having some fun in the process!
Calling all HuffPost superfans!
Sign up for membership to become a founding member and help shape HuffPost's next chapter