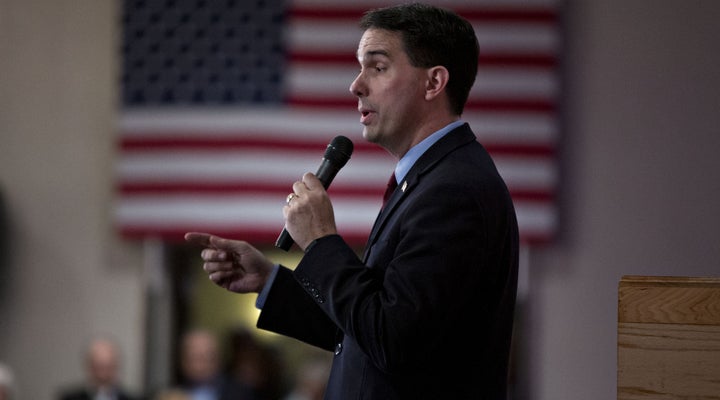 WASHINGTON -- Wisconsin Gov. Scott Walker (R) and 10 other GOP governors trumpeted the benefits of drug testing food stamp recipients in a letter to Republicans on Capitol Hill this week.
Federal law doesn't allow states to drug test Supplemental Nutrition Assistance Program recipients, but in February Rep. Robert Aderholt (R-Ala.) introduced legislation that would pave the way.
"The legislation authored by Congressman Robert Aderholt confirms states' rights to drug test SNAP recipients, and we look forward to working with him on this crucial issue and implementing this common-sense reform in Wisconsin," Walker said in a Tuesday statement.
The governors' letter, addressed to Aderholt and top Republicans on the Hill, insists that states already have the authority to make food stamp recipients pee in cups, even though none have actually carried out the policy amid threats from the Department of Agriculture, which oversees nutrition assistance.
"Since SNAP and other welfare programs typically have job training requirements as a core element," the letter says, "we write today to express our sincere confidence that drug testing recipients of SNAP benefits is not only lawful, but will aid in our ability to move individuals off of this welfare program and back into the workforce as productive members of their communities."
To recap: these governors believe states already have the authority to make food stamp recipients prove they're not smoking weed, but Aderholt's legislation offers a belt-and-suspenders double guarantee.
Wisconsin lawmakers approved SNAP drug testing last year, and the state sued the federal government for "clarity" on whether federal law allows testing. Meanwhile, the actual testing has been on hold and the legal dispute is still pending.
Republican governors from Arizona, Idaho, Kansas, Kentucky, Maine, Nebraska, Oklahoma, South Carolina, Texas, and Utah also signed the letter. Notably absent: Florida Gov. Rick Scott (R), whose efforts to drug test beneficiaries of a separate (and far smaller) federal program were halted by federal courts in 2011.
More than 45 million Americans receive benefits from SNAP, one of America's most important antipoverty programs. Monthly benefits averaged $126.83 per person in 2015.
"If a welfare recipient has the money to buy drugs then they have the money to buy food," Aderholt said in February.
Aderholt's legislation would allow states to do testing but not require it. The proposal also provides funding for treatment programs. It's not clear what kind of support the proposal might get from other Hill Republicans. The House GOP unsuccessfully pushed a similar measure in 2013.
Do you receive SNAP benefits? Do you think drug screening should be required? Tell us about it -- email arthur@huffingtonpost.com. Please include your phone number if you're willing to be interviewed.
Before You Go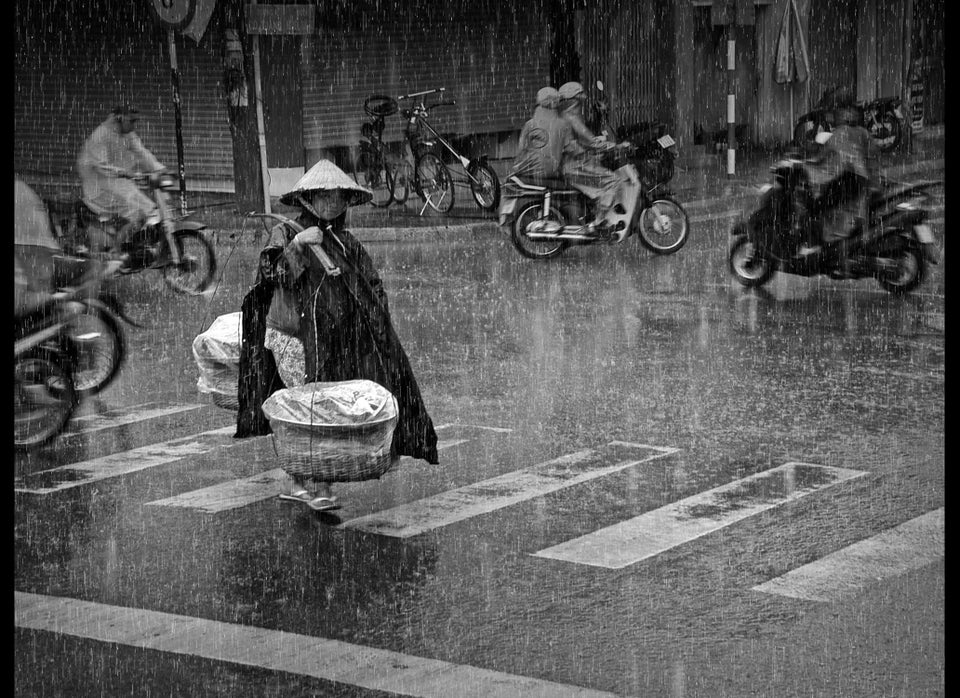 What If Poor Weren't Marginalized?
Popular in the Community