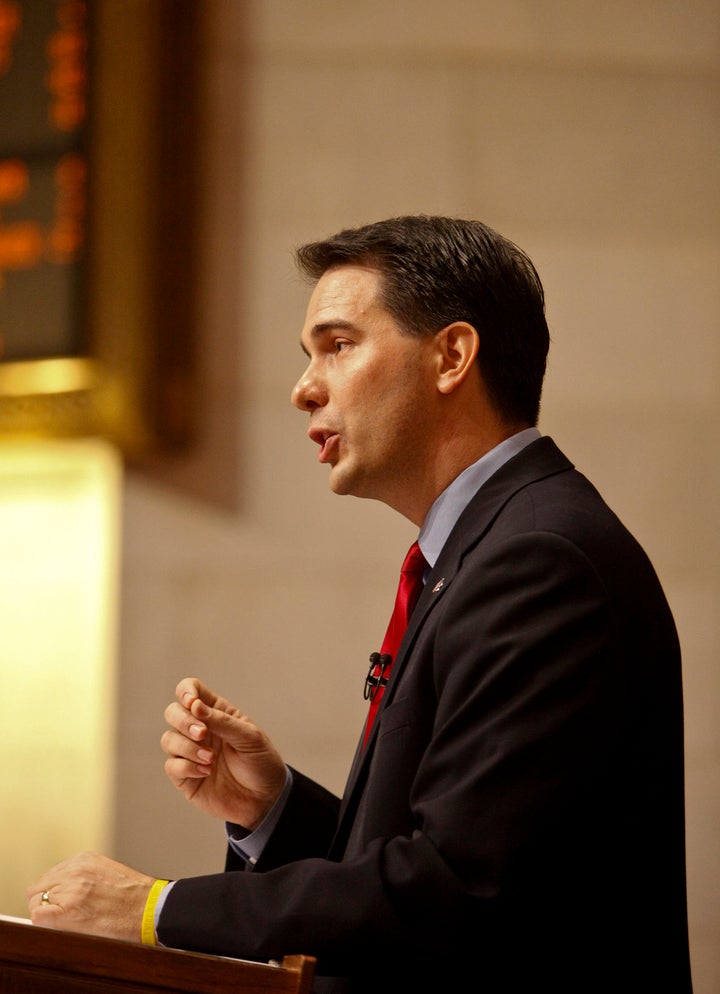 MADISON, Wis., Jan 26 (Reuters) - Two former aides to Wisconsin Governor Scott Walker during his term as the top elected official in Milwaukee County have been charged with political fundraising on public time, the Milwaukee County district attorney said on Thursday.
The charges were the latest in an investigation of staffers surrounding the first-term Republican governor, who could be forced to defend his seat in a recall election after opponents gathered more than 1 million signatures to support a recall.
Kelly Rindfleisch, 43, who was a deputy chief of staff for Walker while he served as county executive, has been charged with four felonies of misconduct in public office, according to District Attorney John Chisholm's office.
Rindfleisch was accused of spending significant time raising funds for a former state representative who was a candidate for lieutenant governor of Wisconsin, prosecutors said.
The investigation found that a private email network was set up and run out of the county executive's office to communicate political campaign and government-related information to "select individuals," Chisholm's office said in a statement.
Darlene Wink, 62, was charged with two misdemeanor counts of political solicitation for engaging in fundraising for Walker while in a county building and using county equipment, prosecutors said. (Reporting by Jeff Mayers and Brendan O'Brien; Writing by David Bailey. Editing by Paul Thomasch)
BEFORE YOU GO