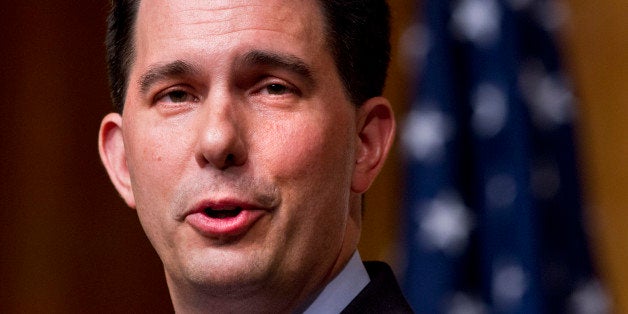 While Wisconsin Gov. Scott Walker's (R) sons disagree with their father about same-sex marriage, they're not trying to change his mind on the matter.
"Matt and I aren't necessarily changing his stances on any issues," said 19-year-old Alex Walker, who spoke to CNN along with Matt Walker, 21. CNN's interview with the brothers was published Sunday.
Asked whether they had tried to make their father reconsider his stance, Alex said, "no."
"We respect his opinion on things," he added.
In an interview with The Washington Post earlier this month, Walker's wife, Tonette, revealed that Alex and Matt were disappointed with their father's criticism of the Supreme Court's recent ruling in favor of marriage equality.
"Our sons were disappointed. ... I was torn. I have children who are very passionate [in favor of same-sex marriage], and Scott was on his side very passionate," she said.
The Wisconsin governor supports a constitutional amendment that would allow states to ban same-sex marriage. He told the Post that, when discussing his political stances with his family, he tried "finding a different way of explaining it, so they can appreciate where I am coming from."
Walker is expected to announce his presidential bid Monday in Waukesha, Wisconsin.
Before You Go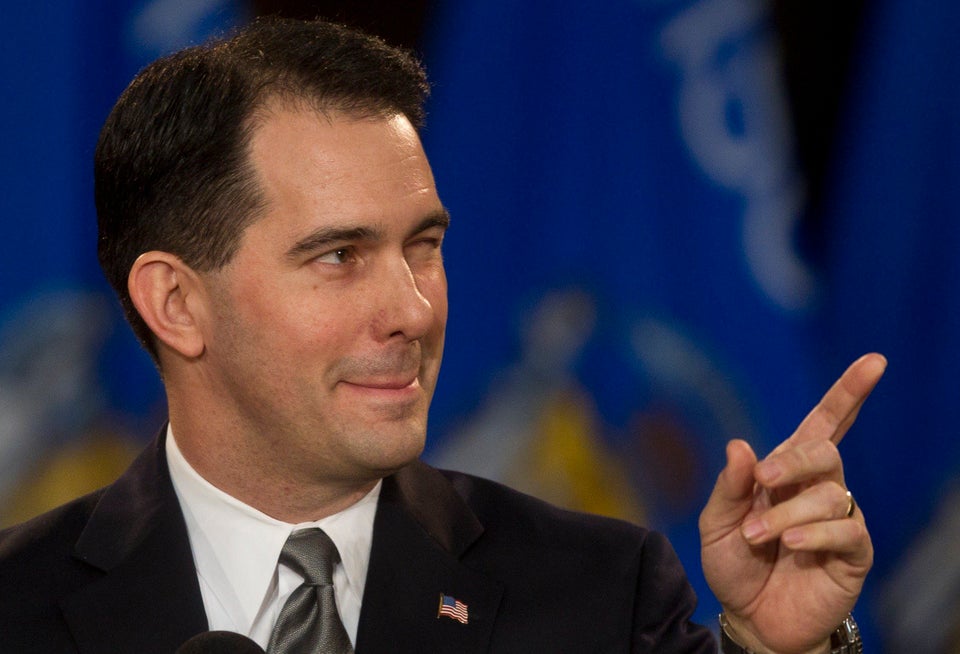 Scott Walker Pointing Fingers
Popular in the Community