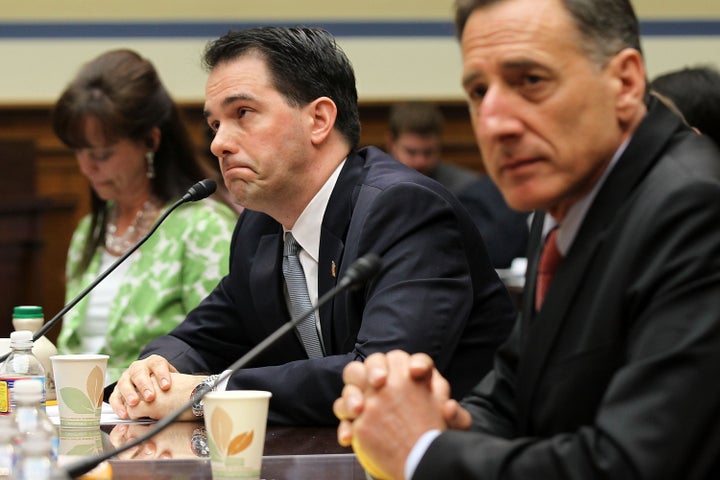 Wisconsin Gov. Scott Walker (R) is feeling the heat of the recall election he faces in June. In an exclusive interview with CBN's David Brody, he said that the vitriolic campaign against him has gotten so bad that people are harassing his kids and mom.
"Last year, my 16 year old and my mother in her 70s were at a grocery store and got yelled at," he said. "I've had my kids targeted on Facebook; we've had all those sorts of things. Now, thankfully for every one of them, there's ten fold people that come up to me at a factory or a farm or small business and say, hey Governor, me and my family are praying for you. That never makes the news."
Walker's supporters aren't the only ones turning to God. The embattled governor told CBN that he trusts that the recall election is part of God's plan and prayer has helped him and his family get through a difficult year.
"We realize that all this is just a temporary thing and God's got a plan for us that, who knows where it might be, beyond just serving as Governor of this state, but if we stay true to that, there's always comfort," he said. "And God's grace is always abundant no matter what you do, and it's just every step of the way."
Four Democratic candidates are competing in the May primary ahead of the June 5 general election. One of the two frontrunners, Milwaukee Mayor Tom Barrett, is worried that the Democrats won't have enough time to unite behind a candidate.
"Oh, there's no question a divisive Democratic primary will help Scott Walker," he told HuffPost's Amanda Terkel. "It would be a tragedy if, after all of this work, that we lost this opportunity because Democrats or their allies turned on each other. That, to me, would just be a monumental disaster."
Popular in the Community