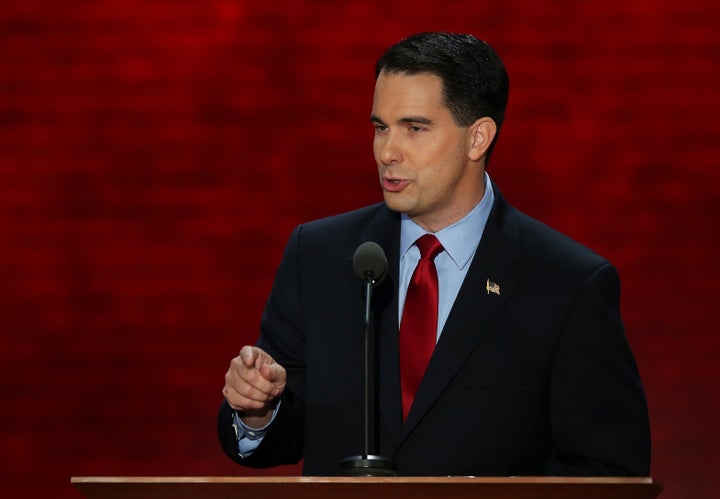 Wisconsin won't create a health insurance exchange, Gov. Scott Walker (R) announced Friday, making it the latest state to reject a key component of President Barack Obama's health care reform law.
Wisconsin was one of the few remaining holdouts until Friday, the original deadline for states to declare whether they would run a health insurance exchange, before an extension to Dec. 14. The exchanges are online marketplaces where uninsured people and small business will shop for coverage and find out if they qualify for financial assistance or Medicaid benefits beginning in 2014. More than half of states have declared they would leave the operation of the exchanges to the federal government, or partner with federal authorities rather than take charge themselves, as the law intended.
Walker decided to turn the health insurance exchange in his state over to the federal government rather than implement it himself, citing in a letter to Health and Human Services Secretary Kathleen Sebelius his opposition to Obamacare and his belief that states like Wisconsin still wouldn't have enough say over their health care markets even if they manage their own exchanges under federal guidelines.
"No matter which option is chosen, Wisconsin taxpayers will not have meaningful control over the health care policies and services sold to Wisconsin residents," Walker wrote. "If the state option is chosen, however, Wisconsinites face risk from a federal mandate lacking long-term guaranteed funding."
Earlier Friday, Maine Gov. Paul LePage (R) reiterated that his state wouldn't create an exchange. "We are not going to assist in implementation of this bill in its current form," LePage wrote Sebelius. "In the end, a state exchange puts the burden onto the states and the expense onto our taxpayers, without giving the state the authority and flexibility we must have to best meet the needs of the people of Maine."
Ohio Gov. John Kasich (R) announced later Friday that his state would also not establish its own exchange. "Turning down a state-based health exchange and saying no to federal regulation of Ohio's health insurance industry and Medicaid eligibility determination is the best approach for Ohio," Kasich's office said in a press release. The announcement conforms with earlier comments made by Lt. Gov. Mary Taylor (R) on Tuesday.
Idaho Gov. C.L. "Butch" Otter (R) said in a press release Friday afternoon that he will postpone a decision on creating a health insurance exchange until the new Dec. 14 deadline. "This extension gives us more time to get answers from [the Department of Health and Human Services] about what the federal requirements will be," Otter said. "I don't want us buying a pig in a poke, so with this extension I'm hoping we'll get answers to the questions and concerns we're hearing from legislators and the public." Last month, a working group of Idaho legislators and health care industry representatives appointed by Otter recommended the state run its health exchange rather than let the federal government do so.
New Jersey Gov. Chris Christie (R) told reporters he also would hold off on making a decision, PolitickerNJ reported Friday. "I need answers from the Obama administration," Christie said at a press conference, according to the website. "I hope they don't back us into a decision by not giving me an answer."
In a letter to Sebelius posted online Friday, Florida Gov. Rick Scott (R) requests a meeting with the secretary to "discuss possible solutions for Florida families at your earliest opportunity." Scott has been one of Obamacare's most outspoken critics and spent $5 million of his own money fighting it in Congress, but he has attempted to sound a conciliatory note in recent days. Scott's letter doesn't suggest he's ready to embrace the health care reform law, however.
"I am hopeful it is possible for us to work together to lower costs and improve access and quality," he wrote. "Under the current regulatory requirements and the information we have been provided, however, Florida does not have evidence that a [health insurance] exchange can accomplish these goals."
Another undecided Republican governor, Mary Fallin of Oklahoma, also will wait to take a position on an exchange, the Tulsa World reported Friday. Fallin's office received more than 1,000 constituent phone calls on the issue Thursday, according to the newspaper.
Most governors already had declared their positions on health insurance exchanges through official statements or public comments well before Friday. In recent days, a slew of Republican governors including Texas' Rick Perry, Alabama's Robert Bentley, Nebraska's John Heineman, Louisiana's Bobby Jindal and Alaska's Sean Parnell also restated their opposition to state-run health insurance exchanges under federal guidelines. New Mexico Gov. Susana Martinez (R) confirmed Thursday that her state would run its exchange.
A handful of states hadn't made a decision as of Friday, such as Pennsylvania.
Eighteen states and the District of Columbia are likely to have their own exchanges in place by Oct. 1, 2013, when people will begin using them to buy health insurance, according to Avalere Health, a consulting company. The remainder will either let the federal government do the work or collaborate with Health and Human Services, Avalere Health predicts.
This is a developing story.
READ GOV. SCOTT WALKER'S LETTER:
Before You Go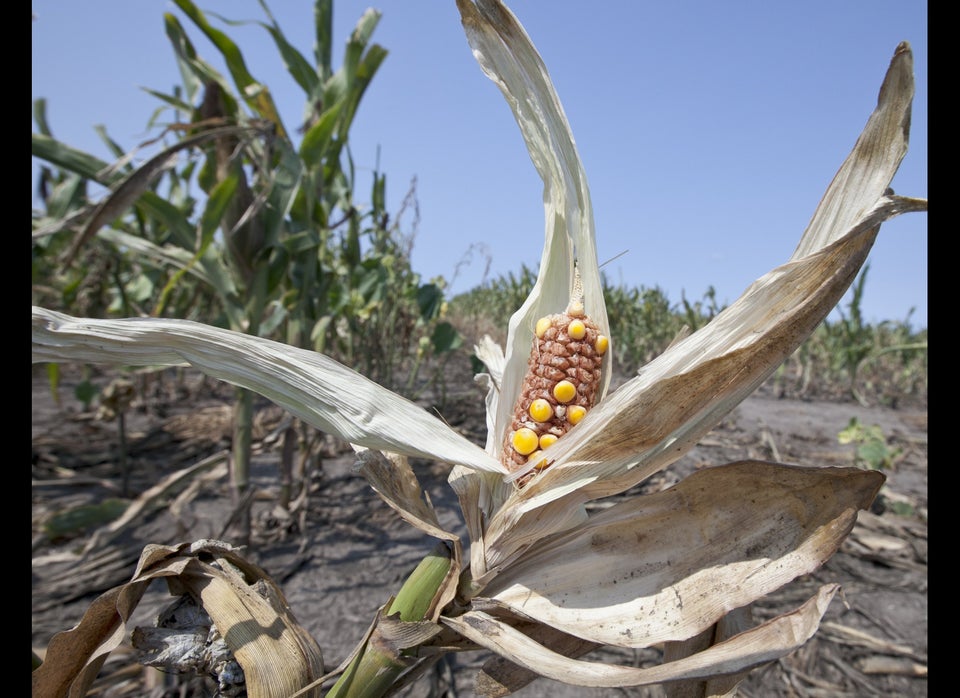 States With Medicaid Policies That Hurt The Poor
Popular in the Community