 WASHINGTON -- Wisconsin Gov. Scott Walker (R) said Friday that the federal government must address those looking to legally immigrate the United States as part of fixing what he called a broken immigration system.
Speaking at a Politico forum Friday afternoon, on the eve of the National Governors Association conference here, Walker said the country needs a "simple" way to address immigration. The goal, he said, should be to bring in those who want to be legal immigrants.
"We need to have a way to welcome those who want to come to America for all the right reasons," Walker said.
The Wisconsin governor tried to cast legal immigration as a "conservative" issue and said he has spoken to many immigrants in his state who are not looking to "become dependent on government."
Walker was one of three governors to speak at the forum, along with Tennessee Gov. Bill Haslam (R) and Connecticut Gov. Dan Malloy (D). Haslam also used the forum to call for immigration reform, deeming it an "economic development" issue. He said states need to bring in more skilled workers with a variety of professional backgrounds.
Haslam's reasoning was similar to that of Malloy, who noted that he would like to see new Ph.D. graduates from colleges in his state be given green cards in order to stay in the United States and fill jobs here.
Malloy was the only one of the three governors to assign blame for the failure of the federal government so far to act on immigration reform, claiming it was the fault of House Republicans.
The three governors also touched on gun control in their separate back-to-back appearances, with views breaking largely along party lines. Walker and Haslam focused their attention on the need to address mental health issues and background checks, while Malloy continued his calls for the passage of assault weapons-bans at both the state and federal level.
In keeping with what has become a theme among governors, the three also called for the federal government to make a deal on the looming sequester, in order to prevent massive cuts to state budgets and harsh impacts on the economy. Haslam and Malloy said their states are preparing for potential job losses in the defense, energy and manufacturing sectors due to sequestration.
Walker said he can teach the federal government something about cutting budgets. In Wisconsin, he has focused on targeted budget cuts, not across-the-board cuts like those suggested under the sequester, which he said could be hurtful to government operations.
"I don't hate government," Walker said. "I hate government that doesn't work. Much of our federal government does not work."
Before You Go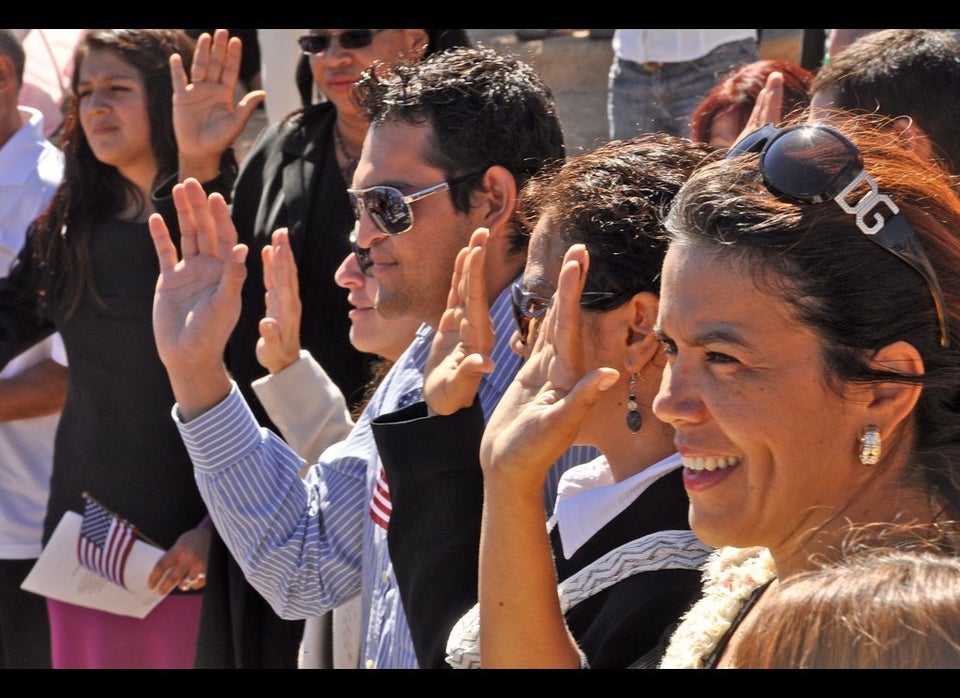 10 Major U.S. Federal Immigration Laws
Popular in the Community