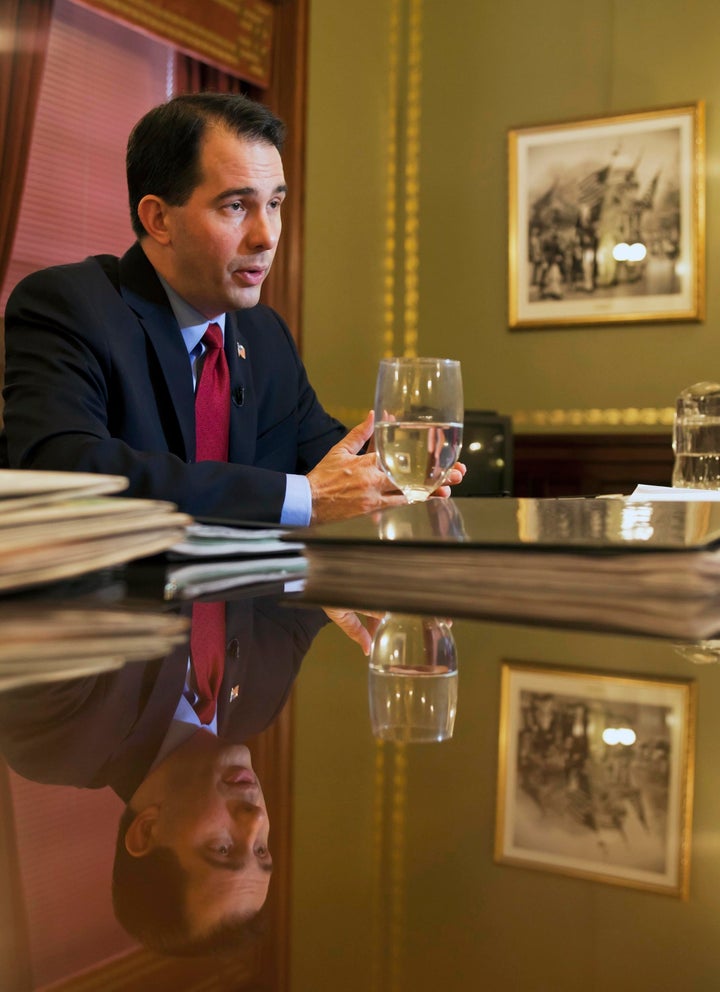 March 4, 2011 11:39:08 PM
MADISON, Wis., March 4 (Reuters) - Wisconsin Governor Scott Walker issued layoff warning notices on Friday to unions representing state workers as a three-week-long battle between Republican and Democratic lawmakers over union bargaining rights took a new turn.
In an e-mail announcing the layoff notices, the governor's office said that "if the Senate Democrats come back to Wisconsin, these notices may be able to be rescinded and layoffs avoided. Without Senate action within 15 days, individual employees may begin to receive potential termination notifications."
Walker did not specify the number of workers affected but said this week about 1,500 employees would be affected. Friday's warning notices do not count as official layoff notices.
The letters to the statewide bargaining units notified them that layoffs will be possible starting in April. It said that the action was "due to the delay in the Budget Repair Bill."
That controversial measure, backed by Walker, would eliminate most of the collective bargaining rights for most of the state's 300,000 public employees.
It has triggered massive protests in the state capital and prompted 14 Democrats in the state senate to flee to neighboring Illinois two weeks ago to deny the measure the quorum it needs to pass in the chamber.
Popular in the Community