WASHINGTON -- Former Florida Gov. Jeb Bush (R) has been locking down donors in anticipation of a 2016 presidential run, he's already awash in cash, and he's seen as his party's frontrunner. But Wisconsin Gov. Scott Walker (R) has been creeping up in early polling, and he's starting to make the case for why Bush may not be the best choice.
In the March issue of radio host Rush Limbaugh's newsletter, "The Limbaugh Letter," Walker acknowledged that the pull of electing the first female president will be strong for many people. Although he never named Bush, he argued that the best way to beat former Secretary of State Hillary Clinton is to offer a fresh face from the Republican Party.
"I think in terms of their policies, they're [Clinton and Barack Obama] very similar," said Walker. "In one regard, she is a third term of a failed president, and certainly history would suggest that's a compelling argument not to elect her. But having said that, much like Barack Obama in 2008 had a historical opportunity to be the first African-American president, obviously she has a historical opportunity to be the first woman elected president."
"If it is just one personality versus another, I'm afraid that by default we go to the 'historic' trend," he added. "If it's just one name from the past versus another name from the past, I'm afraid we default."
To beat Clinton, Walker said, "you need a fresh new face with big bold ideas from outside of Washington." He said he could "change the narrative to say that Hillary Clinton represents Washington, Washington is outdated, it's top-down, it's 'government knows best,' and that has failed."
Walker has traveled from Iowa to London in recent weeks as he attempts to build a higher national profile in anticipation of a possible presidential run.
Want more updates from Amanda? Sign up for her newsletter, Piping Hot Truth.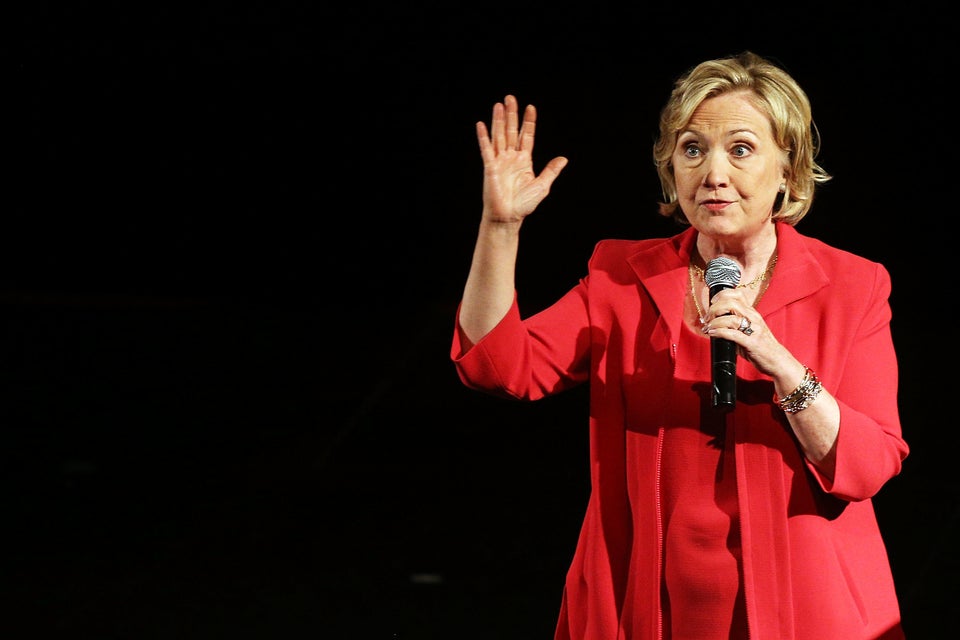 Potential 2016 Presidential Contenders