Republican presidential candidate Scott Walker shared one reason he supports requiring women to undergo ultrasounds before abortions, in an interview Friday with conservative radio host Dana Loesch.
"The media tried to make that sound like that was a crazy idea," Walker said of the mandatory ultrasound bill he signed into law in 2013. "Most people I talked to, whether they're pro-life or not, I find people all the time that pull out their iPhone and show me a picture of their grandkids' ultrasound and how excited they are, so that's a lovely thing."
"My sons are 19 and 20, we still have their first ultrasounds. It's just a cool thing out there," he said.
The bill Walker signed requires the ultrasound technician to point out a fetus' visible organs and external features to the woman before she has an abortion. The law is intended to make women change their minds about their decisions, he told Loesch. "We just knew if we signed that law, if we provided the information, that more people, if they saw that unborn child, would make a decision to protect and keep the life of that unborn child," he said.
Roughly a dozen states have some kind of law requiring women to undergo ultrasounds before they can legally have an abortion. Opponents of the law argue that the procedure is medically unnecessary for abortions in the first trimester and significantly adds to the cost of the abortion procedure.
Kaylie Hanson, director of women's media for the Democratic National Committee, responded to Walker's comments on Wednesday. "No, Scott Walker, mandatory ultrasounds aren't 'cool,'" she said in an email. "And Republican attempts to undermine women's health aren't 'cool' either."
Before You Go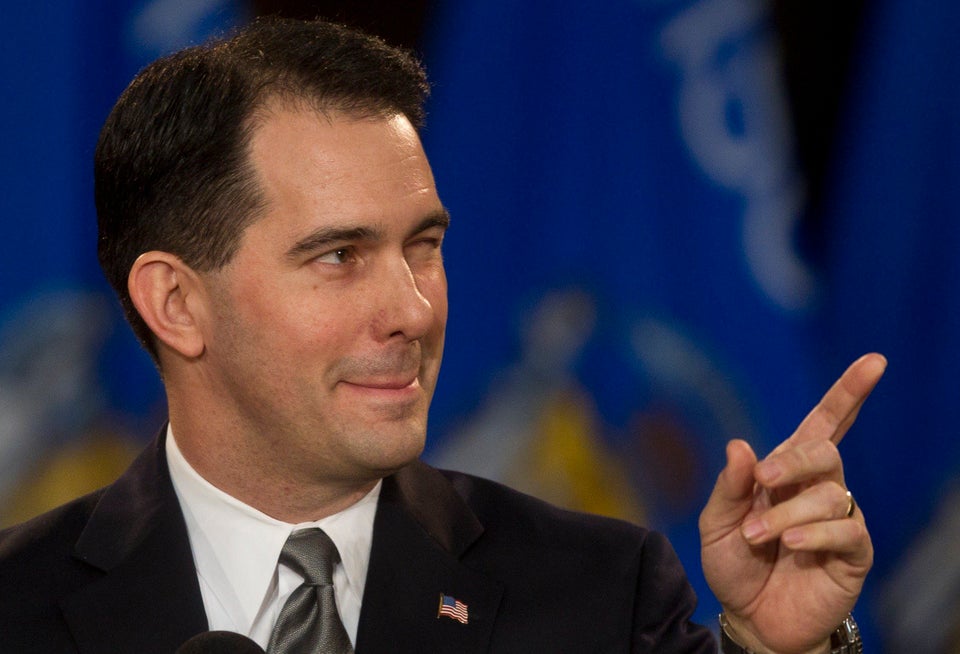 Scott Walker Pointing Fingers
Popular in the Community