Wisconsin Gov. Scott Walker (R) on Tuesday bluntly put into words how he feels about the minimum wage.
"Well, I'm not going to repeal it," he said in an interview with the Milwaukee Journal Sentinel, "but I don't think it serves a purpose because we're debating then about what the lowest levels are at. I want people to make, like I said the other night, two or three times that."
Pressed about the matter in a debate with his Democratic challenger, Mary Burke, on Friday, Walker largely avoided the question and instead focused on efforts to create jobs. The governor elaborated on that answer Tuesday.
The jobs I focus on, the programs we put in place, the training we put in place, is not for people to get minimum wage jobs. It's the training -- whether it's in apprenticeships, whether it's our tech colleges, whether's it our [University of Wisconsin] system -- it's to try and provide the training, the skills, the talents, the expertise that people need to create careers that pay many, many times over.
Burke supports raising the minimum wage to $10.10 an hour, in line with what President Barack Obama called for during his State of the Union address. Democrats hope to use the issue to punish Walker at the polls in November, as raising the minimum wage remains popular in the state.
HuffPost Pollster, which averages all publicly available polling data, currently shows Walker edging Burke, though the race has tightened in recent days.
Before You Go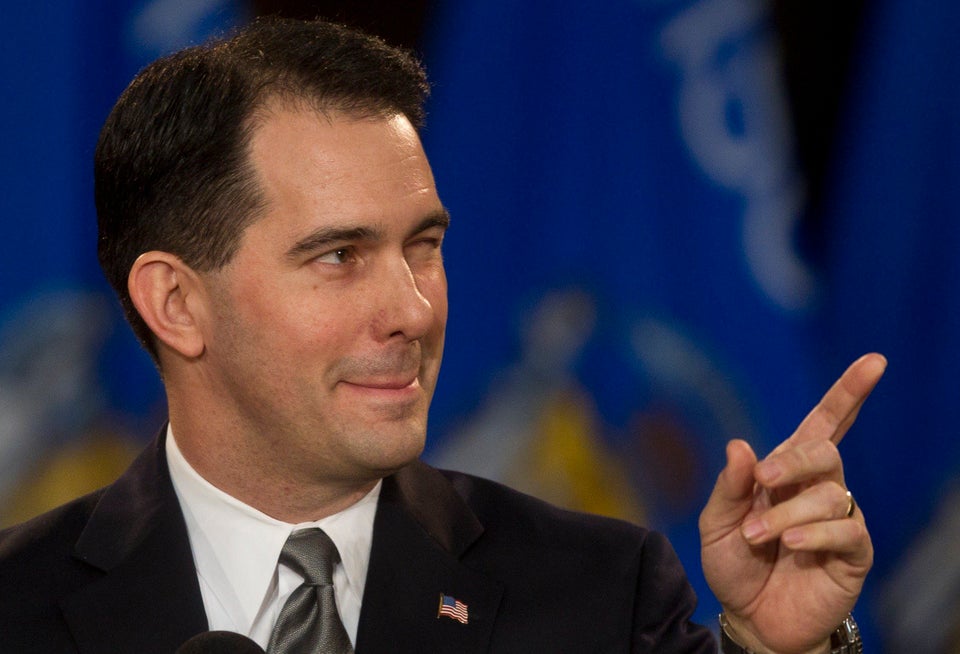 Scott Walker Pointing Fingers
Popular in the Community