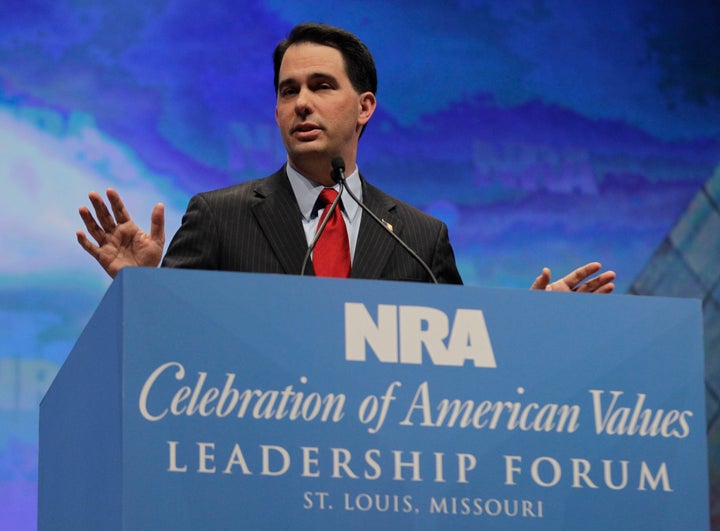 Wisconsin Governor Scott Walker told National Rifle Association members Friday he's "a target" and asked for their help in his upcoming recall election.
"I have become a target," Walker told the crowd at the NRA convention in downtown St. Louis.
"The advocates of big government view me as a threat. They want to take me out," Walker said. "Our opponents are targeting me because I stand in their way of getting their hands on money and power."
Walker echoed the speech he delivered to the Conservative Political Action Conference in February, telling NRA members a loss in the recall election would do lasting damage to Republicans.
"If I fail in June, it sets us back at least a decade, if not a generation," Walker said.
Walker was one of several Republican figures appealing to the pro-gun rights group's members on the first day of the NRA's annual convention. Republican presidential hopeful Mitt Romney used the gathering as a chance to attack Obama, and NRA Vice President Wayne LaPierre hit the media for depicting the NRA as "extremists, whackos and just about every other nasty, mean name in the book."
Support HuffPost
The Stakes Have Never Been Higher
Popular in the Community