Not only does Wisconsin Gov. Scott Walker (R) not know whether President Barack Obama loves America, he also appears to be unaware that the president is a Christian.
"I don't know," the potential 2016 candidate told The Washington Post at the winter meeting of the National Governors Association in Washington, D.C.
"I've actually never talked about it or I haven't read about that," Walker said of Obama's faith. "I've never asked him that. You've asked me to make statements about people that I haven't had a conversation with about that. How [could] I say if I know either of you are a Christian?"
The president has spoken publicly about his faith numerous times. He also frequently cites Bible scripture in his public remarks.
"First and foremost, my Christian faith gives me a perspective and security that I don't think I would have otherwise: that I am loved. That, at the end of the day, God is in control," Obama said in a 2012 interview with Washington National Cathedral magazine.
In his interview with the Post, Walker blamed the media for obsessing over issues that, in his view, most Americans don't care about.
"To me this is a classic example of why people hate Washington and increasingly they dislike the press. The things they care about don't even remotely come close to what you're asking about," he said.
"I would defy you to come to Wisconsin. You could ask 100 people, and not one of them would say that this is a significant issue," he added.
"Of course the governor thinks the president is a Christian," she said. "He thinks these kinds of gotcha questions distract from what he's doing as governor of Wisconsin to make the state better and make life better for people in his state."
"The president says he's a Christian. I take him at his word. I don't think that's in dispute," McConnell said.
Some Democrats said Walker's comments cast doubt on his ability to lead.
"Scott Walker had a simple test. He could have risen above the fray, but he continues to flatly fail and instead push the same polarizing agenda and politics he has for years in Wisconsin," said Democratic National Committee spokeswoman Holly Shulman. "Today, Walker has proven himself once again to be unfit to lead."
Before You Go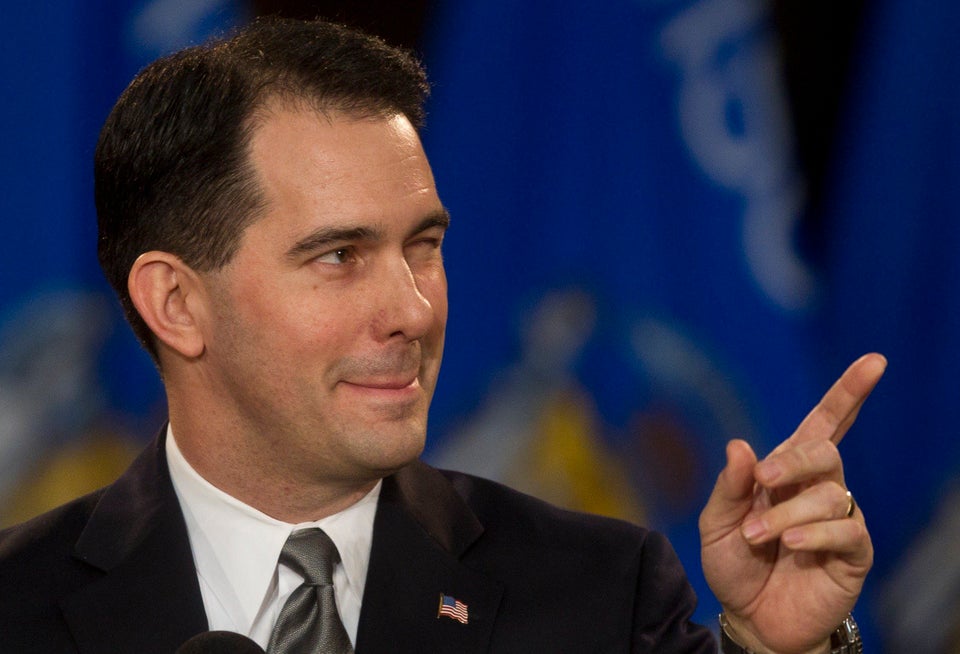 Scott Walker Pointing Fingers
Popular in the Community